Manicures are no longer about just shellacking your favorite color on your fingers and toes! You've all seen complicated manicures that take way more time, patience and more of a steady hand than most, popping up on Pinterest, and in the Blog world. One of the styles that we are just loving on is the Art Deco nail trend!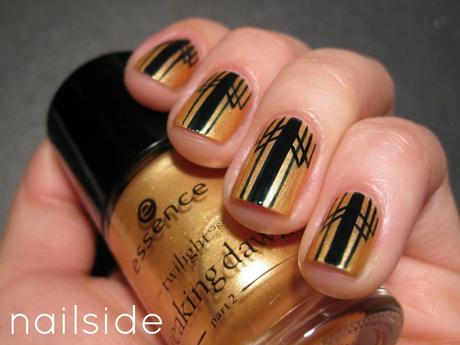 Black & Gold
The biggest suggestion we can make to have your mani be successful, is to really rely on metallic tones. We really love the glamor and drama that a sparkly gold or silver accent adds to these fun nail designs.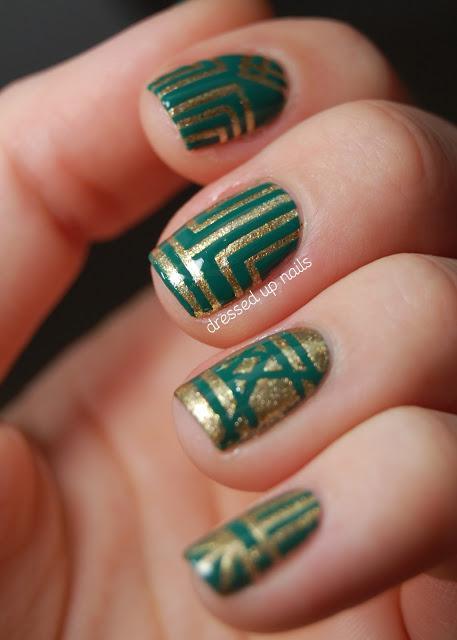 Emerald & Gold
As a bit of a perfectionist, these stunning designs with their rigidly straight lines make me want to stop before I start. Who has the time or patience to get those lines to be really and truly perfect? Thankfully there are many ways to get those lines in a totally non-fuss way!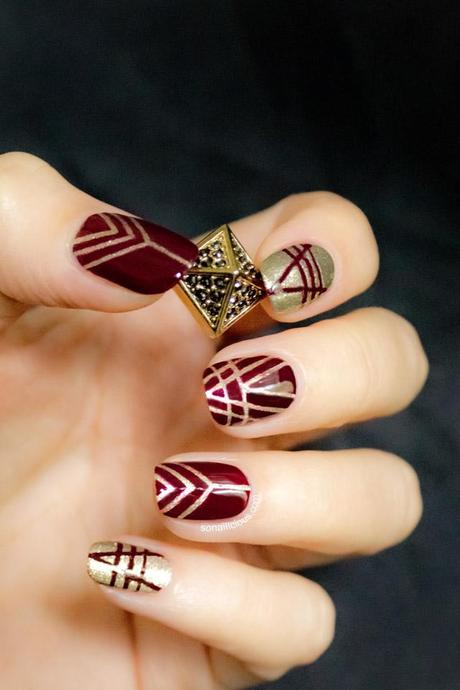 Burgundy & Gold
You can really use anything that has a straight edge that will stick to your nail temporarily. I've seen many use simple scotch tape strips, but you can also use striping tape made specifically to get these looks! We found a tutorial on using striping tape by "The Nailasaurus", and are finding that it is really helpful! Read that tutorial >>here<<

Art Deco Nail Styles
If you're looking for something to pair with your newly perfected nails, head on over to our >>Collection inspired by Gatsby!<< You'll be ready to go with the perfect touch of glamor and sophistication!