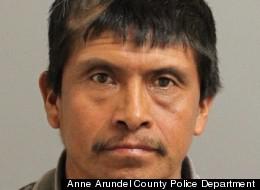 Huff Post reports
Police have arrested a Maryland construction worker for shooting a co-worker with a nail gun following an argument at the site where the two were working. 
Guillermo L. Lopez-Molina of Hyattsville, Md., has been charged with first and second-degree assault and reckless endangerment. 
The 34-year-old victim was found just before 11:30 a.m. on Monday, "suffering from injuries to the upper body sustained from a nail shot from a nail gun while framing a house.
Are those charges enough to have gun rights removed? I mean if and when he's convicted, of course.
What do you think?  Please leave a comment.