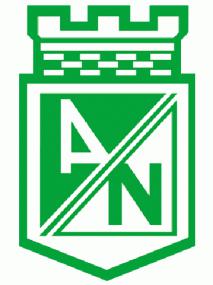 Atlético Nacional came in to Uruguay and absolutely manhandled last year's Copa Libertadores runner-up and had very little in the competitive end as the Verdolaga were too fast and too skillful against a team that showed their age and lack of organization in a 4-0 thrashing.
Jhersson Córdoba and Dorlán Pabón  both earned braces in a match where the Colombian side showed no mercy from beginning to end leaving the Manya in dire straits as far as their continuation in the tournament.   Peñarol were in a must-win situation after having lost to Godoy Cruz last week and now they have to win at all costs against Universidad de Chile if they even want to have a shot at reaching the knockout stage of the tournament.
"We were a team with hierarchy as we faced a historic team.  Our plan was to come out and attack and not stay back and play scared,"- Jhersson Córdoba

Nacional's schedule will be very tight from now until March 8th when they will head to Mendoza to face Godoy Cruz.  The win would most certainly help them clinch at least second place in the group.  Until then they will play Envigado in the domestic cup on Thursday and then they will play three consecutive matches on the road, culminating in their Copa Lib clash against El Bodeguero at the Malvinas Argentinas on March 8th.  Then they will face off against Medellín in that city's big derby.

Peñarol have to rebound quick as they begin their Clausura campaign against El Tanque Sisley this weekend.
FOLLOW ME ON TWITTER