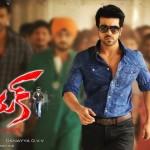 The box office battle between Naayak and Seethamma Vakitlo Sirimalle Chettu has been one of the most interesting one's in a long time. While overseas has been a one horse race by Seethamma Vakitlo Sirimalle Chettu, Andhra Pradesh has been a different ball game all together. Not just the star pull but the importance of right distributor has been known to one and all post this Sankranthi battle.
This then brings us to the topic at hand here. Naayak has been affected during the Sankranthi holiday's period due to the poor distribution networks in certain territories. Result, despite performing to its optimum it felt short by a very little margin in its opening week. But now, post holidays, the tables have turned around thanks to the very distribution which allowed the difference in the first place.
Post the holidays the comparatively lesser number of theaters for Naayak are working to its advantage in the territories it had under-performed during festive week. On the other hand Seethamma Vakitlo Sirimalle Chettu due to the high number of theaters in these territories is getting deficits all around which is impacting its overall share. What this has finally resulted in is giving Naayak the lead over Seethamma Vakitlo Sirimalle Chettu in Andhra Pradesh. How big will this lead be and can it be big enough to cover the Overseas gap would be known on the coming Monday when the real pulling power of Naayak would be tested.
What do you think, would Naayak continue to sail through or collapse? Let us know your thoughts.