Marc Webb, director of the rebooted Spider-Man movies, is famous with his love for teasing the fans.
What we have here is a perfect example of it. It's Day 38 of filming Amazing Spider-Man 2 and he tweets this:
Oscorp's no stranger to mysterious characters. #ThroughTheWebb
The mysterious character being addressed here?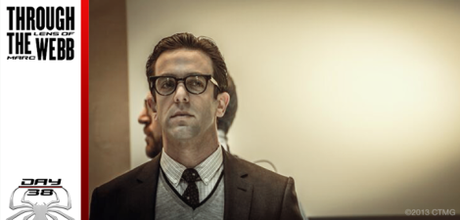 I say that's Mysterio…
What's your guess?
N.