Hi Ladies!
So I'm now officially a married woman! I had the most amazing day with great company. I'm so grateful to everybody who came to share my special day and so grateful for all the gifts, cards and messages of congratulations I've received.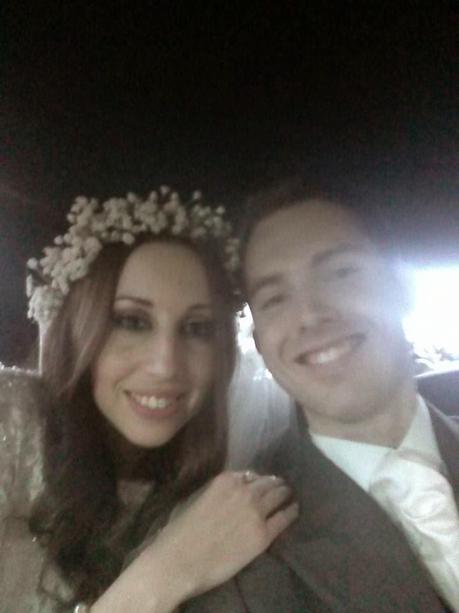 Our first selfie as a married couple! Taken in the limo!
This blog post is going to be quite long but I hope you enjoy it,
I've met some great people whilst wedding planning who I'd like to mention:
 Jean from Amazingcakes by jean, she was so helpful and super friendly, we told her the kind of thing we wanted and she built it before our eyes at our first meeting with her. When I saw the cake on the day I was so in love with how it looked, it was perfect in every way! Thanks so much Jean!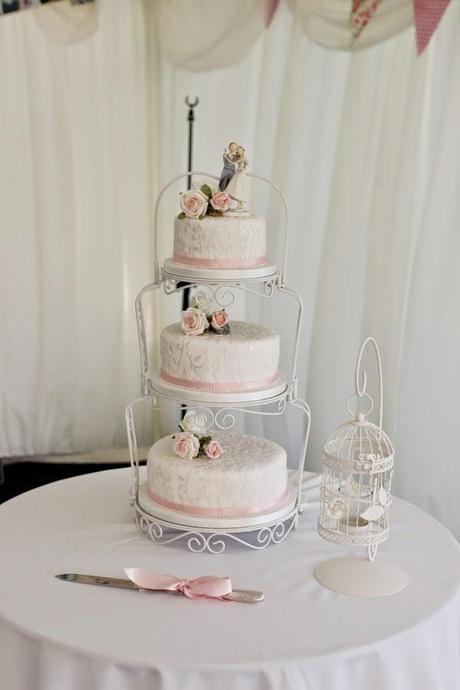 (Taken by me)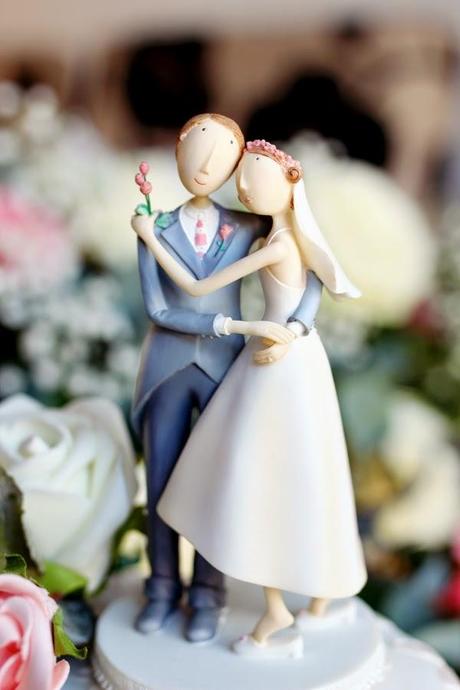 (Taken By Me)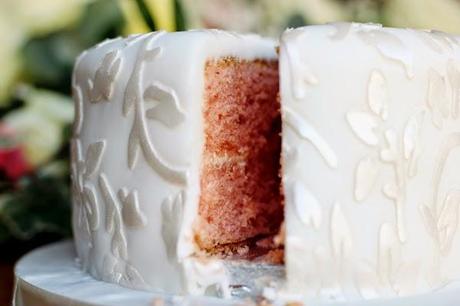 (Taken by me)
Richard from White Dress Films, he's such a friendly person and so easy to talk too, I thoroughly enjoyed having him at my wedding, at no point did I ever notice him filming, it was always done in such a way that will give the perfect effect in the video, capturing people just acting natural instead of posing for the camera, I'm so excited to see the end result. He's such a pro at his job, there was only ever one person for the job of filming my video and that was Richard, thanks so much, it was great to meet you!
Natasha my photographer from Natasha Thompson Photography not only is she an amazing wedding photographer who is absolutely amazing at what she does, she's also a new friend of mine. My husband works with Natasha's husband at work so as you can imagine it's been really nice dealing with friends when planning our photography. As soon as I saw Natasha's photos on her website I knew she was the perfect person for the job, I love her style and the way she works. I find her work so inspirational for my own photos, you can see a preview of our wedding photos on her website, and I've also included the photos in this post.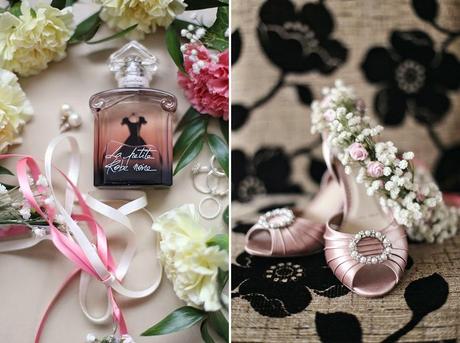 (Taken by
Natasha Thompson
)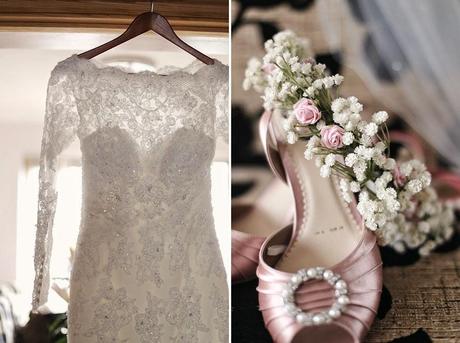 (Taken by Natasha Thompson)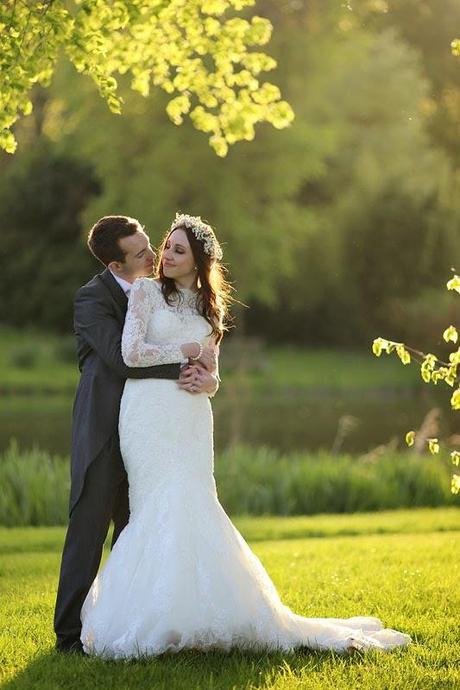 (Taken by Natasha Thompson)
(Taken by Natasha Thompson)
Crown catering have been amazing every step of the way, at the last minute we had some problems with our original caterers and Crown Catering stepped in at last minute and they went out of their way to make our new menu as close to our original menu as possible, catering for guests with dietary requirements perfectly. Jess was very helpful and so professional and listened to us and made sure our day was perfect, which it was. On the day I couldn't fault the service at all. Nobody ever went hungry or thirsty, we were well looked after, everyone was super friendly and helpful. We had so many compliments on the food, thank you so much!
Full force events done a fab job at keeping everyone entertained. I love the online system which let me request my favorite songs for the evening.  Before the wedding I was worried that nobody would like my taste in music but as it turned out I think everyone it enjoyed it and the dance floor was never empty. I had a great time so thanks so much!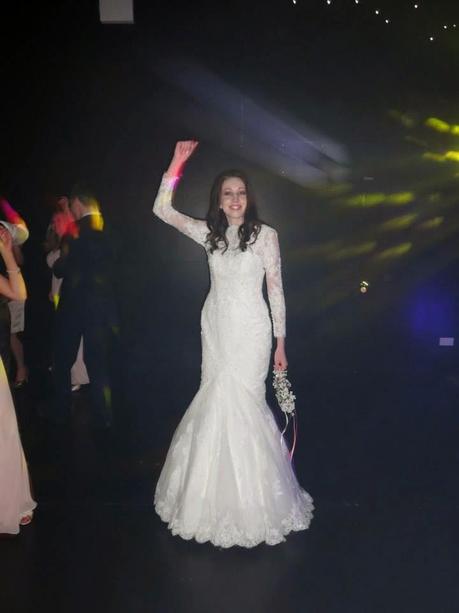 Thank you to Banquet inn for providing a professional bar service throughout our wedding reception, everyone was happy and the staff were really friendly, thank you!Thanks to everyone at Chippenham park for being so helpful & friendly. We spoke to Hugo on the Friday and Saturday and he's such a nice guy and really helpful, my dad also commented on how friendly he was. Chippenham park is an absolutely stunning venue, as soon as me and & Dave visited for the first time we instantly fell in love, the gardens are so beautiful have lots of different parts of the gardens to explore with quite a few quirky statues dotted around. This was the best venue we could of ever chosen, I'm so glad we discovered this amazing house :)
Tiffany from Tiffany's flowers done an amazing job on the bouquets, Button holes and center pieces, so beautiful! The colours looked absolutely amazing together and really worked well with my dainty shabby chic themed look I was going for. The flowers looked amazing with my bridesmaid's dresses & floral crowns!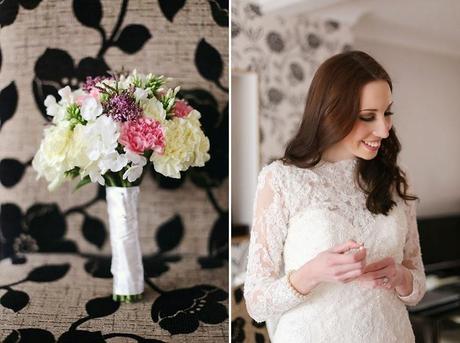 (Taken By Natasha Thompson)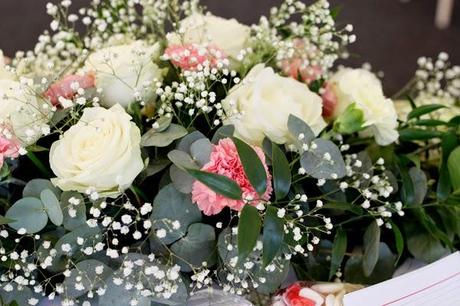 (Taken By Me)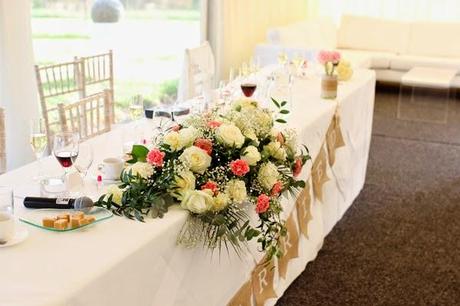 (Taken By Me)

Everyone at Fleur de lys bridal made me feel so welcome while looking for the perfect dress, all the ladies have been so helpful. Julie my seamstress was super helpful in doing a last minute alteration the day before my wedding which was super amazing of her as thanks to her I was able to fully enjoy wearing my dress!  I really enjoyed every visit to fleur de lys bridal, the décor is very glam and was the perfect surrounds for dress shopping. Thank you!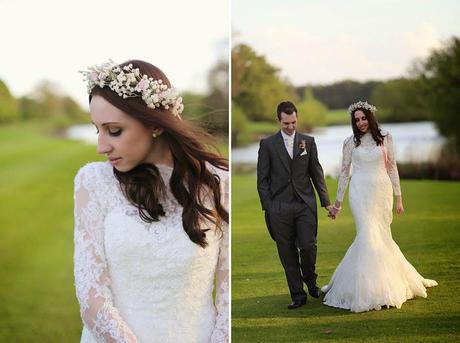 (By Natasha Thompson)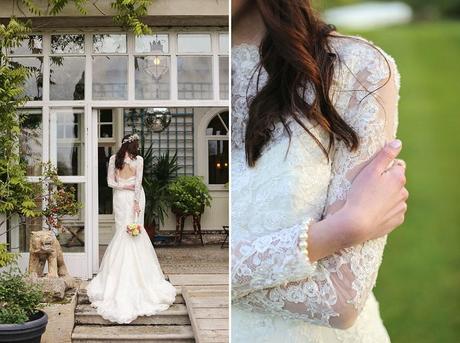 (By Natasha Thompson)
I was lucky enough to win 25 sweet cones from Altered Imagefor my favours at my reception so I bought extra's so everyone had a sweet cone and they went down well with everyone, the kids loved them and they looked really nice on the tables, really impressive! The kids especially loved them! The pink ribbons looked really cute, thanks so much Steph!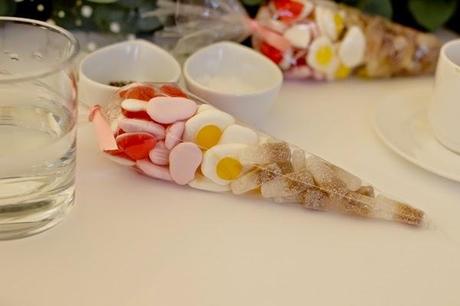 I knew from day one that I wanted to look different to the traditional bride look, I loved the idea of floral crowns so I got in contact with Crown & Glory and asked about custom design crowns and Sophie was amazing and helping me out with design ideas, I couldn't be happier with my crown, it's exactly what I had in mind, I can't put into words how perfect it is, Thank you so so so much! My bridesmaids also had crowns from Crown & Glory and they loved them as much as I loved mine. They really made my vintage theme come together; the crowns looked amazing with dresses and couldn't be happier with the end result.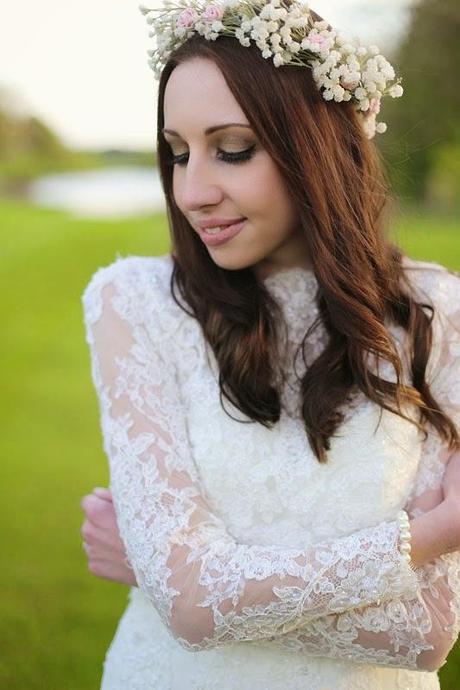 (Taken By Natasha Thompson)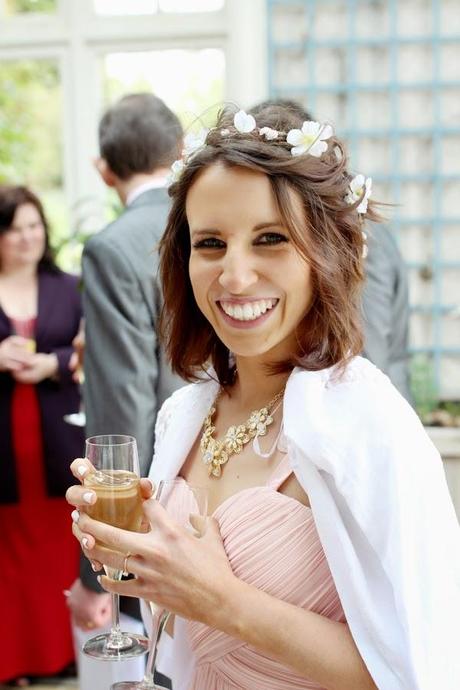 (Taken By Me)
Massive thanks to my sister and chief bridesmaid from ElemHair for cutting and curling my hair for my wedding day. My sister and her fiancé Justin (daves best man) own the salon together so massive thank you for letting me have my nails and hair done for free, I really appreciate it, you have set up a great business and I'm so proud of both of you, it's grown so much in just a year, I hope it keeps on growing. Thanks so much for squeezing me in on the Friday when I had to run to the bridal shop at short notice, I really appreciate it! Both myself and dave loved our hair on the day. My hair was perfect and exactly how I imagined it. Karen done a fantastic job of my nails, advising me on colours, I'm glad I took her advice as I absolutely the color of my nails right now, so thanks so much Karen!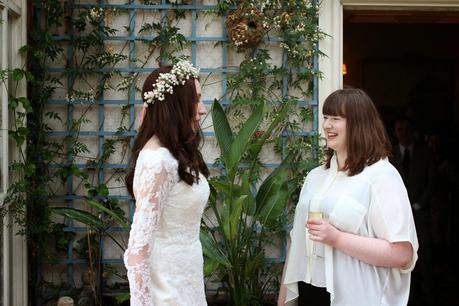 (Taken By Lisa)
Huge thanks to Keren from Not On The High street who done a wonderful job with supplying our save the date cards, invites, order of service & table plan. We highly recommend her, she offered us a fantastic service with fast delivery, we had exactly what we wanted and she was a pleasure to work with!
Massive thanks to Karen again for doing my make up as well as my nails. At the trial she really listened to us and gave us exactly what we wanted, she wasn't afraid to be dramatic and use plenty of eyeliner to make our eyes dark like we wanted. I wanted to stay clear of the natural look and I'm super happy with the end result. I love how my makeup looks in the photos; it's exactly what I wanted, thanks so much!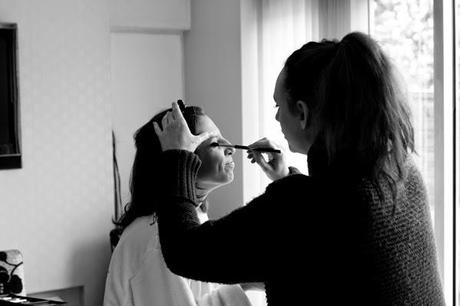 (Taken By Me)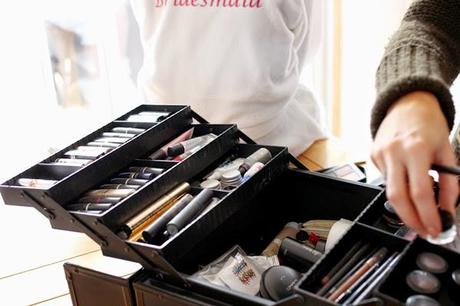 (Taken By Me)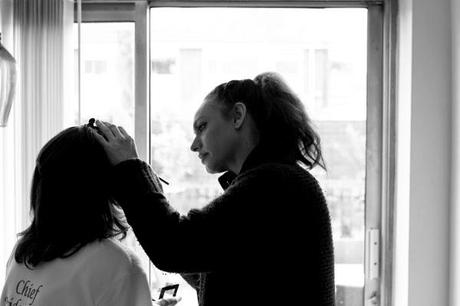 (Taken By Me)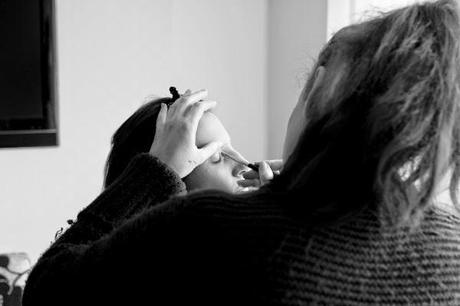 (Taken by me)
I've always loved limo's and I knew I always wanted a black stretch limo for my wedding. Essex Limos have been amazing and attentive. On the day the most stunning black limo pulled up outside my house, it looked absolutely amazing I can't even put it into words, the driver Kevin was so friendly and very professional. I felt amazing driving from the church to the venue in this stunning car while sipping on champagne. He was also very helpful by letting us store a few things in the boot for us until we got to the venue. I'll be hiring a Limo from Essex Limo's for my mum's birthday next year!
(i'll add a photo once I get one of my limo!)
Also wanted to say a massive thanks to all my family and friends who took some really nice photos and video of our wedding-I really love this video Garreth (My sisters fiance's brother) from garrethevans.co.uk made for us :) 
Last but not least, I want to say a MASSIVE thank you to Reverend Alan Partridge from St Mary's church, every step of the way he's been there to help us out and offer us advice for our new life together, I particularly enjoyed marriage in mind, I found it really useful. I also really enjoyed the Sunday services, everyone at St Mary's were so friendly and welcoming, I've never met such a friendly bunch of people. I love how passionate Alan was throughout the ceremony, I never felt like the ceremony was rushed, everyone thoroughly enjoyed the ceremony and commented on how smoothly everything went. The organist and bell ringers done a fantastic job and the flowers looked amazing, thank you so much for agreeing to conduct our wedding ceremony! It's an honor to have been married by you.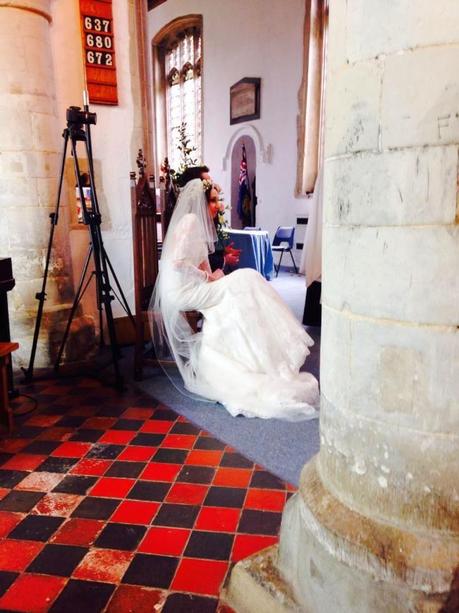 (Taken By Friends)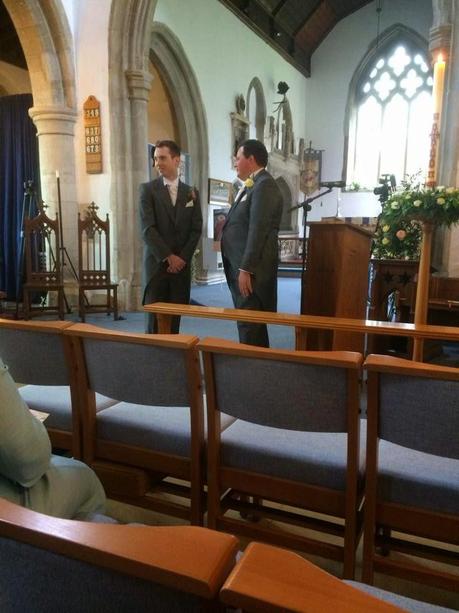 (Taken By Friends)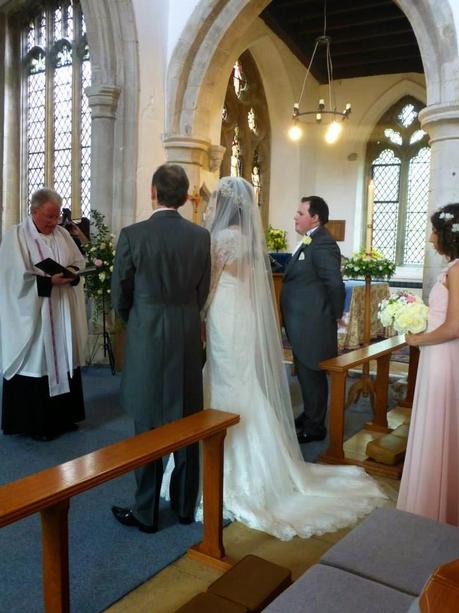 (Taken By Family)


Thanks to my amazing, beautiful and stunning flower girls & Bridesmaids and thanks to the very handsome grooms men :)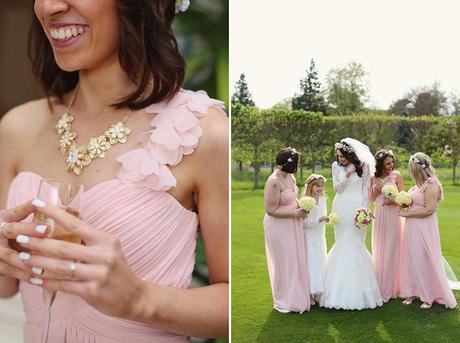 (Taken By Natasha Thompson)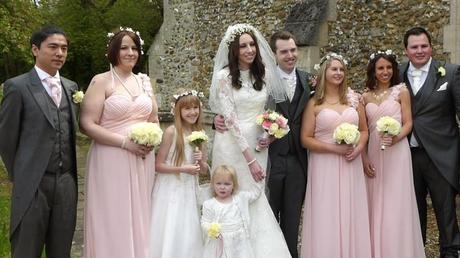 (Taken By Family)


And of course thank you to my amazing new husband :)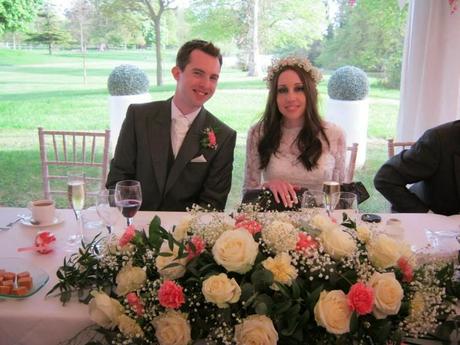 I'll be putting more photo's up very soon with more about the actual day-I can't wait to share my professional pictures & Video by Natasha & Richard,
Thanks for reading!