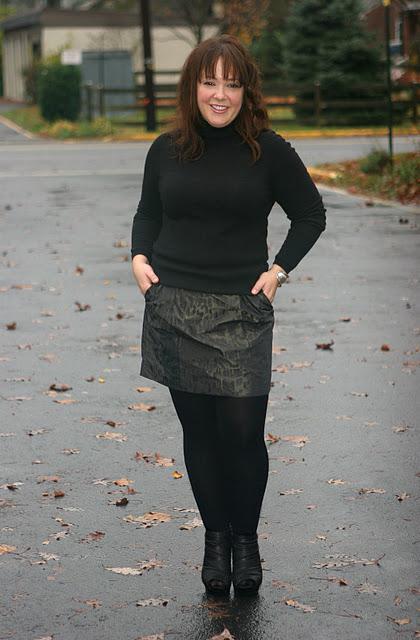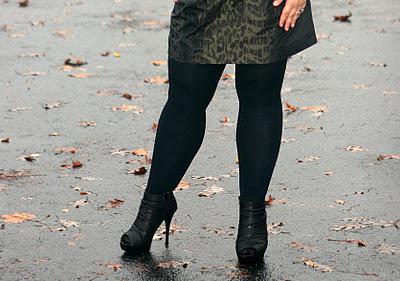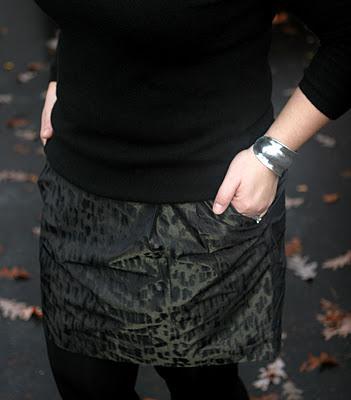 Sweater
- Ann Taylor
(similar)
Skirt
-
Gap
Tights
- DKNY
Shoes
- Miss Sixty
(similar)
Silver cuff
There seems to be only three other people in the office today. No meetings, and most of my clients are already gone for Thanksgiving. Doing a lot of organizing, cleaning up, prepping for upcoming work events as next Monday we go back to busy insanity. Enjoying this calm before the storm...
Tomorrow, as we do every year, we will be heading to my mom's house. She will have about 10 people there and we'll have our classic New England Thanksgiving meal. Thanksgiving is my mom's holiday - we usually have the same dishes
(friends and family will bring unexpected desserts and I will be getting wild and crazy with a roasted Brussels sprouts dish but otherwise same food the past 30+ years).
We have dinner between 3-4pm, usually go for a walk afterwards, and then hang out together sipping wine and giggling about things only family and like-family friends would find funny.
Sunday is a family reunion for my husband's family - it's in Maryland so not a crazy trip and will be fun to see some I haven't seen since our wedding or my baby shower! The rest of the weekend is pretty open and for that I am very grateful!
What are your holiday weekend plans? Any special Thanksgiving traditions?

Merino Sweaters

Follow Me | Twitter | Facebook