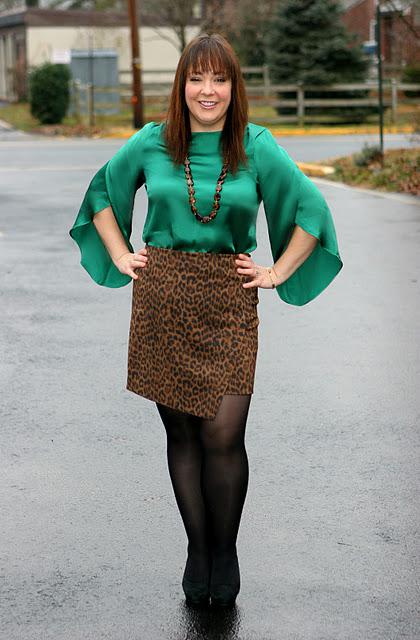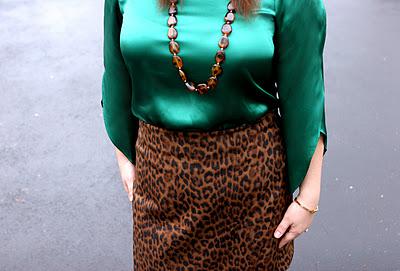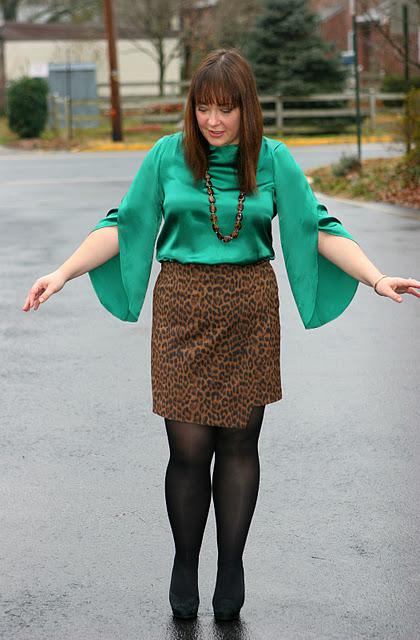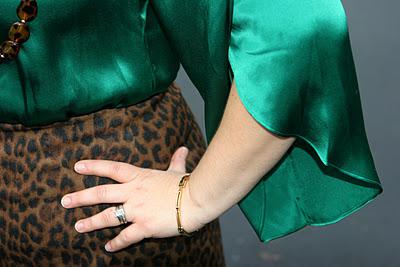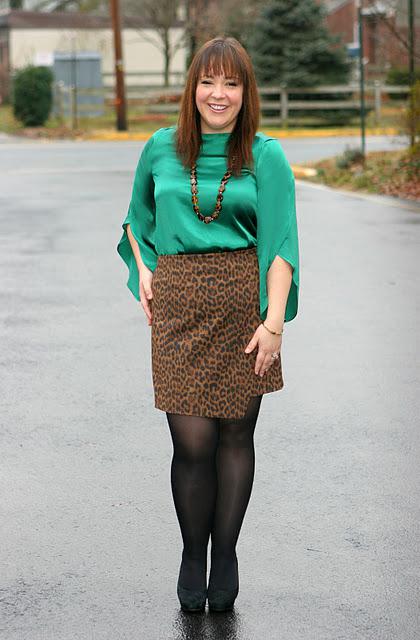 Blouse
-
Talbots
(how fun are these sleeves!)
Skirt
- Ann Taylor
(similar)
Tights
- Nordstrom
Shoes
- Jessica Simpson
(similar)
Necklace
- Shop in Rehoboth Beach
(similar)
Bracelet
- JewelMint
Thank you everyone for all the wonderful well wishes, thoughts and prayers for my sister! She came out of surgery great, they were able to get 100% of the tumor. She will be placed in a rehab center
(hopefully today if they have a room available)
to help her gain strength in her right leg/foot but is otherwise in fantastic shape. Our friend and I have gotten her on the Hunger Games trilogy and yesterday evening she was 1/3 through Catching Fire. She's ready to get the heck out of the hospital, which is always a good sign!
It's weird being back in the office; though I only took four days of PTO it feels as though I have been away for a month. Quite the load of emails to get through, and I almost missed my station on the Metro!
I have to give props again to Nordstrom brand tights - this morning I realized my husband washed and dried my tights in the machine - my two pairs of regular denier DKNY tights both ended up destroyed in the process, while these Nordstrom tights look as though they were only babied by hand. Not only that, this pair is from last year! Totally worth the money!
Talbots Tops

Follow Me | Twitter | Facebook