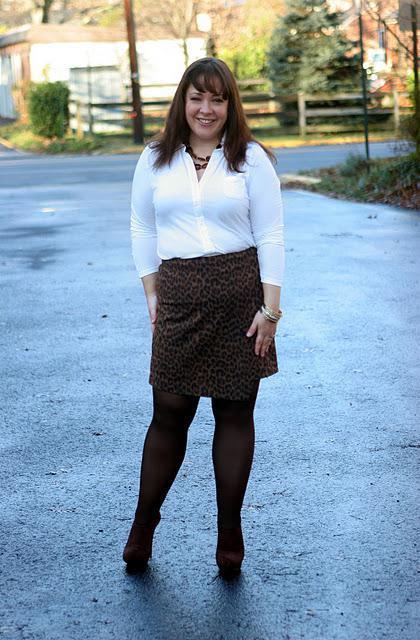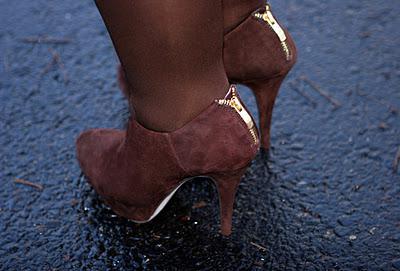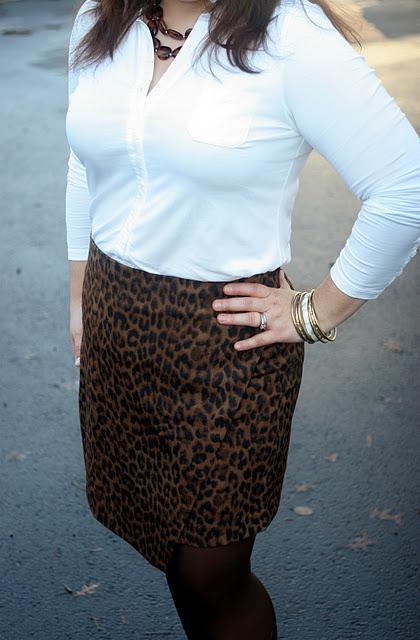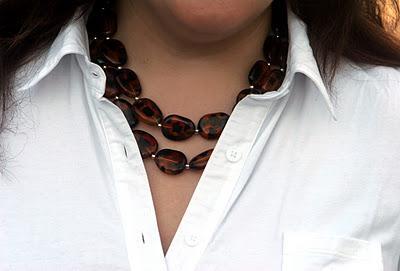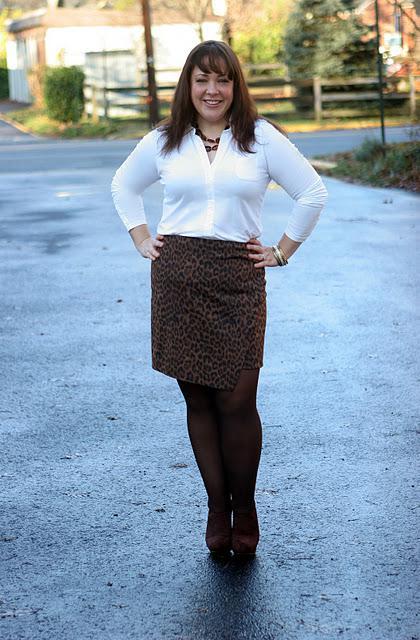 Shirt
- c/o CAbi
Skirt
- Ann Taylor
Tights
- Nordstrom
Shoes
- Vince Camuto
Bracelets
- swap event, Ann Taylor, Lauren Ralph Lauren
Necklace
- boutique in Rehoboth Beach
I wrote this post before ever owning anything from Vince Camuto. When I saw these booties on sale I felt it was fate - since the hurricane destroyed my only pair of brown shoes I decided to get these babies. While they are a bit tight on the top of my foot
(I have especially chubby feet),
the suede is very soft and supple and I can feel them easing to the shape of me as the day progresses. As for standing in them... they are more comfortable than my
Cole Haan booties with Nike Air technology
! They seem really high but there is a hidden platform that helps greatly. Very sturdy on my feet, a really great shoe that if they go on sale even further I may pick up another pair in a different color or material!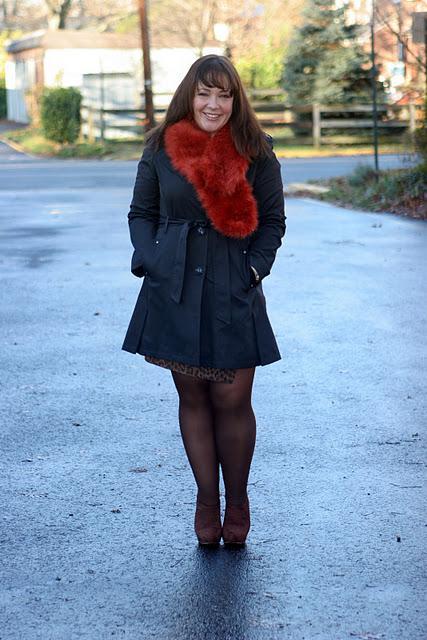 Trench
- DKNY
Faux fur collar
- H&M
While yesterday was near 70, today is quite chilly.  Good for me, another chance to wear my H&M fur collar!

Vince Camuto

Follow Me | Twitter | Facebook