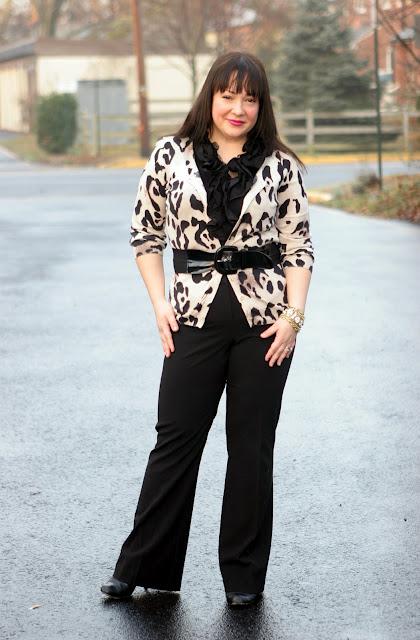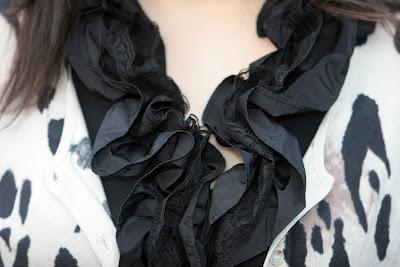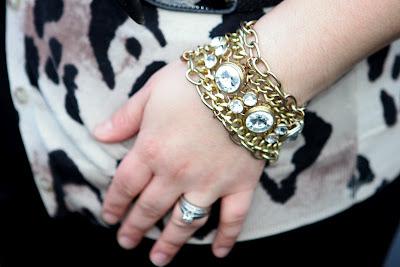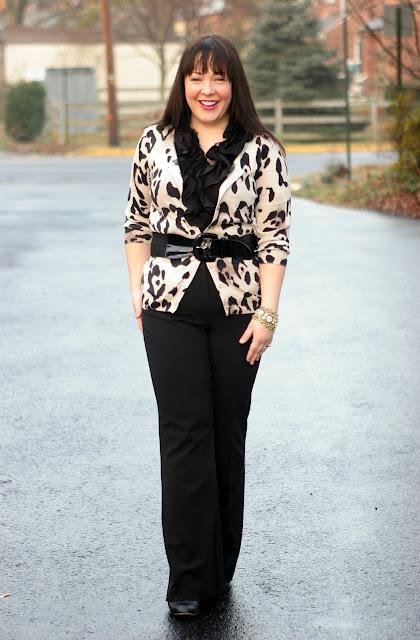 Ruffled tank
- CAbi
(similar)
Cardigan
- Ann Taylor
(similar)
Belt
- Lauren Ralph Lauren
Pants
- Tahari "Hazel"
Booties
- Cole Haan "Air Talia Bootie"
Bracelet
- Anthropologie
(similar)
What a busy week at work! Have yet to take my lunch and it's 3pm... think next week will be more of the same.  Hey, it's better than not being busy enough!  Usually I like listening to chill music or classical for busy days, but today I have been listening to quite a lot of Go-Go and it's really helping me stay motivated... gotta switch it up to stay productive
(and show DC music pride!).
So busy, I actually had to whip out the calendar to see this weekend's schedule and I can't believe it but there is NOTHING scheduled!  Last night I came home and cleaned the bedroom because in my haste each morning I have been bad at putting things away after trying on and it looked as though my closet exploded.  I hope to get a lot of R&R this weekend so me and my family can be 100% healthy and ready to face next week!
Ruckus is off and on, this morning he didn't want to move and go outside, but the night prior he was play fighting with Cindy and snuggling with me on the couch.  We're taking it day by day...
So what are your weekend plans?

Ann Taylor Cardigans

Follow Me | Twitter | Facebook