1. Spend my honeymoon in Bora Bora.
2. Scuba dive and take fantastic pictures in the Galapagos Islands.
3. Touch the stone giants of Rapa Nui National Park on Easter Island.
4. Go back to my favorite city, Cape Town, and this time, have the balls to go shark diving.
5. Go on a winery tour in southern France and consume only fresh baguette and stinky cheese.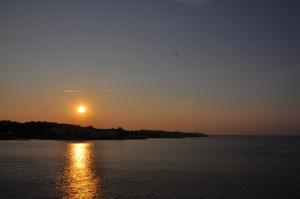 6. Live for a year in the most romantic city in the world, Rome.
7. Explore the American northwest, from San Francisco to Vancouver, and visit Elk Cove, Oregon.
8. Work as a scuba-diving instructor in the Maldives and have the opportunity to dive at the Fish Head site on a regular basis.
9. Have fancy cocktails in Café del Mar in Ibiza and re-watch the most impressive sunset I've ever seen.
10. Dine out in Chicago for 7 consecutive days.
11. See all historic landmarks/ruins mentioned in the myths and legends of Ancient Greece.
12. Go back to Buenos Aires and learn how to dance the most passionate tango.
13. Spend Carnival in Bahia, Brazil.
14. Drive a car in Saudi Arabia.
15. Have a perfect Margarita on the patio of a posh hotel in Los Cabos.
16. Go on a safari tour in Kenya or Tanzania, spend a night in a cozy lodge and for the entire night look at the endless, starry sky.
17. Go ice diving in the lakes of Siberia.
18. Ride a horse along the beach in New Zealand.
19. Eat dozens of oysters accompanied by the best Champagne in Brittany (Bretagne), France.
20. Visit Juliette's home in Verona and make Alex climb up to the balcony where Romeo and Juliette's romance began.
21. Have a feast at The Fat Duck, a three Michelin-star restaurant in Berkshire, England.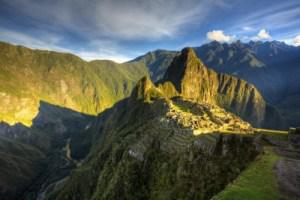 22. Spend some time meditating in India.
23. Go wine tasting in Napa Valley and Sonoma.
24. Learn how to surf in Australia and scuba dive at the Great Barrier Reef.
25. Spend the most romantic weekend in an old, haunted castle in Scotland.
26. Eat an authentic Sheppard's Pie somewhere in the middle of nowhere in Ireland.
27. Spend the Fourth of July weekend in my future house in Plymouth, Massachusetts.
28. Lose my voice while rooting for the Russian team at the World Cup 2018 in Moscow.
29. Immerse myself in the darkness of Transylvanian castles thought to be inhabited by vampires.
30. Ride the Steel Dragon 2000, the biggest roller coaster in Japan.
31. Find a mysterious map, decipher it and look for gold somewhere in the Caribbean.
32. Walk along the Great Wall of China.
33. Hunt for intricate knick-knacks and argue over their price with loud-mouthed merchants in the Istanbul Grand Bazaar.
34. See the sunrise from Machu Picchu.
35. Ride a bike through the Tuscan countryside and stop in various family-owned restaurants for rustic homemade Italian food.
36. Go back to Bruges, stay at one of its dollhouses and appreciate every moment of this fairy tale city.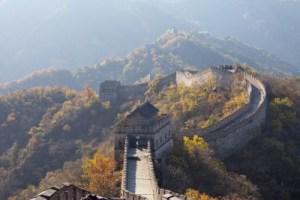 37. Party hard in Barcelona.
38. Visit one of my best friends in Prague more often.
39. Explore my own motherland from east to west along the Trans-Siberian Railway.
40. Eat plov with my hands from a common pot in Tashkent, Uzbekistan.
41. Observe a hectic crowd rushing to work from a sidewalk café in Italy, sipping on a cappuccino and indulging in chocolate-covered bomboloni.
42. Cruise on a snow-white yacht around the Greek islands and stuff myself with tons of authentic Greek dishes.
43. Spend the entire week in Baden-Baden, Germany, during the white asparagus season.
44. Visit Petra in Jordan and see what the buzz is all about.
45. Find the oldest pizzeria in Naples and eat three Margheritas in one sitting.
46. Go on a picturesque cruise in the Norwegian fjords.
47. Spend a fabulous vacation on the beaches of Fortaleza and/or Florianopolis in Brazil.
48. Sit in front of the fireplace in a cozy chateau in the Alps, reading my favorite book and sipping warm Glühwein.
49. Find the perfect burger and BBQ joints in the United States.
50. Drive a cabriolet along the Pacific Coast Highway, with a white silk scarf wrapped around my head.