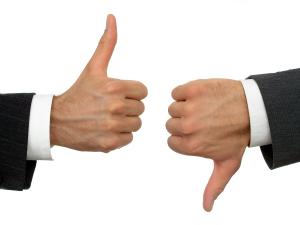 I have spent a lot of time on LinkedIn lately, and have made many valuable new connections!
Weather you want to improve your LinkedIn presence, draw more attention for your business and brand, or draw "eyeballs" for potential job opportunities, this post is a must for you

Think of your LinkedIn profile as being in a tall stack of resumes. What makes you stand out, and why should somebody click and have a look!
I will expand on these points in future posts; but for today, here is a checklist to keep near!
Do…
Post a picture
Complete your profile
Keep your headline simple, and eye-catching
Personalize your intro when requesting to connect, and say thank you when people accept
Ask for recommendations
Don't…
Post a picture with other people in it, or if your face is not clearly visible
Cram too much in to your headline (this includes no email addresses, websites or credentials that have as many letters as the alphabet)
Connect and run! Get to know people and engage with them
Just post your current job title in the headline – get creative
Have grammar errors or bad sentence structure in your profile 
I need your help with an exercise…
In LinkedIn, go under "People You May Know" and scroll through. Also, go in to a group that you are part of, and scroll through some "Members".
What stands out on profiles? What made you click to see more?
What made you bypass people and keep scrolling?
I will compile a list at a later date so we can all help each other with this!
Thanks in advance!