I will admit it - I have always had a TV addiction. I think it started at a young age when my parents got Sky, and Nickolodeon was on with such classics as Alex Mac, Sabrina the Teenage Witch and Sister Sister. Having access to that sort of comedy gold at any time of day set me up for a life of NEEDING Sky TV, and therefore a life of TV addiction!
I would say that my top 5 TV addictions are quite random, and some of them many people may not have even heard of. Read on and maybe discover something new to get you through the long, cold days of winter that lie ahead.
1// Neighbours
I love this Australian soap, and have it series linked so I never miss an episode - even though it's on every day. I have been watching this all my life. My granny loves to tell me about how she remembers me, just barely able to walk, standing in front of the TV dancing to the theme tune! I don't know what it  about it, but I follow it religiously!
2// Bones
A lot of people may not have heard of this - it's on Sky1. It's an American series based on the novels of Kathy Reichs, which are based on her own experiences as a forensic anthropologist. The main characters are Brennan - a forensic anthropologist and who is socially inept - and Booth - an FBI agent with a big heart. The years of chemistry between the two before they got together, along with the wonderful humor are a big winner in my house. Even Simon likes this!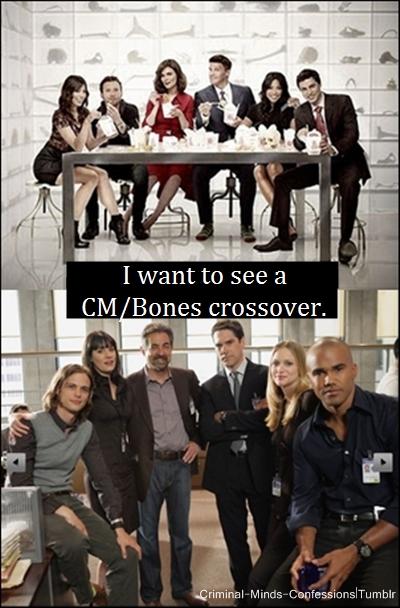 3// Grey's Anatomy
Probably much better known than Bones, I've followed this hospital drama since the very start. I have to say that as the seasons go on, I am less enthralled, but still never miss an episode. The chemistry between the characters has always been great, although complicated at times!
4// Criminal Minds
Another one lots of people haven't heard of. This is another crime show based on an FBI team who solve unusual crimes by 'profiling' the type of person who would commit the crime. It's a really clever show, and different from many of the other US crime shows like CSI.
5// Murdoch Mysteries
This is actually a pretty new love in our house, and Simon loves it too. It's based around a genius detective in the late 1800s/early 1900s, and is a very witty program. We've managed to catch up on all the seasons in just a few months - thanks to some dedicated TV watching in the early days of Isabelle's life, when we sat in the evenings in that state of shock that accompanies a newborn baby! If you haven't heard of this, check it out on Alibi on Sky.
So there you have it, my top TV addictions. Things I've been addicted to in the past include The Gilmore Girls, Lie to Me, Waterloo Road and (shamefully) Hollyoaks. There are piles of things I hear about which other people love, but we have to find time for our other programs too - it's a delicate balance! During the 'high season' when Bones, Grey's and Criminal Minds all start new seasons, it can seem like there are more TV shows than hours in the evening to watch them. Isabelle may have to start being put to bed at 6pm so we can fit all our viewing in!
Anything that you never miss? Or any recommendations for us?