Come see the insider's, behind the scenes look at Emily Henderson's Mountain House. Take the tour and hear what EHD's reader events are really like!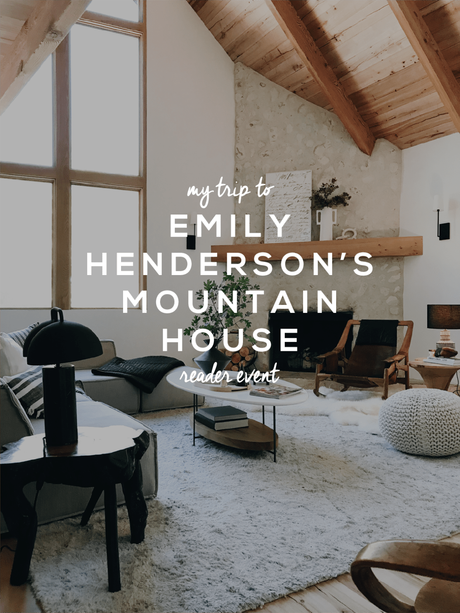 Today I'm here to dish ALLLL the details from Emily Henderson's Reader Event! In case you're just tuning in, last month, Emily Henderson and her team hosted an event for her readers at her Mountain House in Lake Arrowhead, California. They announced the event (and how to enter to attend) at the VERY bottom of another blog post. This was the only place they mentioned it-not on social accounts or anything, so you had to be a loyal blog reader, or perhaps check out the blog on the right day. Though I am a loyal EHD blog reader, and LONGTIME fan of Emily, I didn't see this post!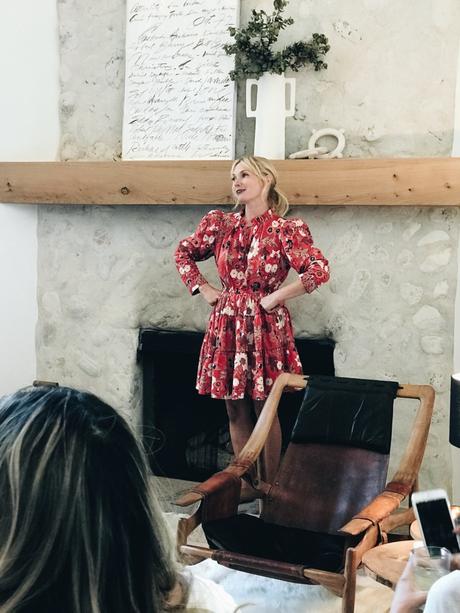 BUT...my friend Lea Johnson of @creekwoodhill did read that day, and entered. Long story short, she was chosen and GENEROUSLY invited me along as her plus one! (30 readers were chosen and each person got to bring a friend.)
Lea was notified by Emily herself (!!) through DM on Instagram at the end of July and the event was on Saturday, August 17th, so we only had a few weeks to book flights, find a place to stay, etc., but the spontaneity of it all was fun, not to mention...hello, we were going to MEET EMILY and her team!!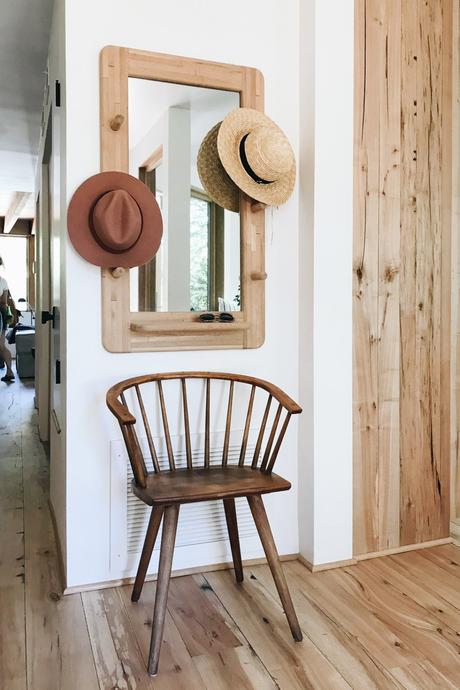 We were told to meet at Lake Arrowhead Village at 10:30am on Saturday to catch the party bus back to the Mountain House. We were a few of the last to check in at the bus and took the last two seats at the front of the bus next to the door. A few minutes later who walks on, but Emily and Brian! If you watch the video they put together from the day, you can see I am all smiles. I couldn't believe it!!
They rode the bus up with us to their place. Brian filmed, and Emily chatted and took selfies and got to know everyone. As the bus pulled up to the house, she pointed out their Ferrari (a golf cart with a Ferrari sticker on the front). Lol. We went in and she basically just walked around with us answering questions and hanging out. (!!!)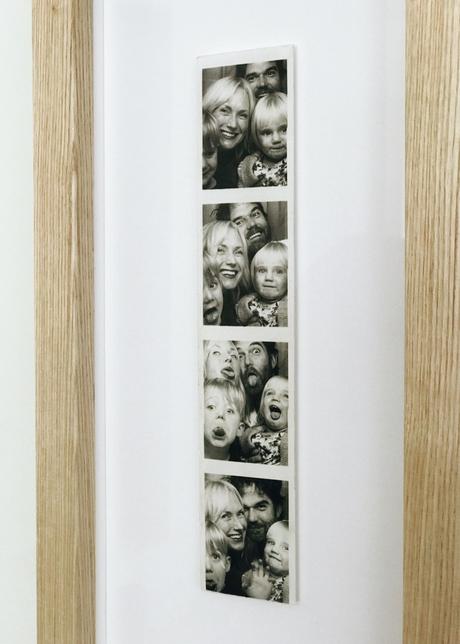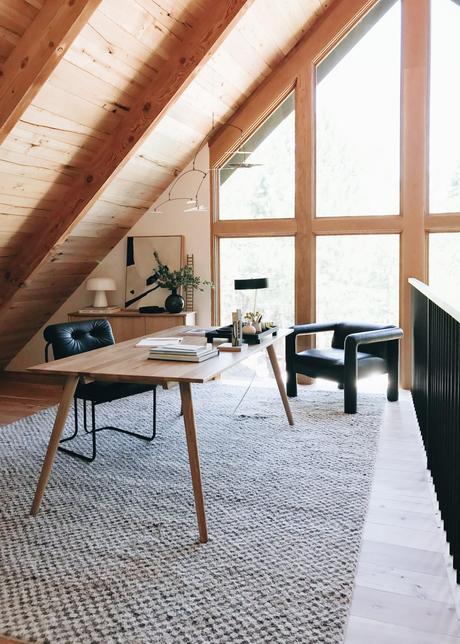 There were 3 party bus loads of people total, so our group had a little bit of time to explore the house before everyone showed up. The beautiful images of the house from the blog, just don't do it justice!
Everyone had time to explore, eat lunch, and chat. (Lea and I got to eat lunch and chat with Arlyn Hernandez, EHD's editorial director, who is one of the kindest, and down to earth souls.) Then everyone came into the living room for introductions with her team, a Q&A with Emily, and a Style Diagnostic exercise (where you select design pieces from flash cards and the flash cards are coded by style. At the end of the exercise you add up your style selections to see what aesthetic category you fall into. Big surprise, my style was mostly Scandinavian Modern!)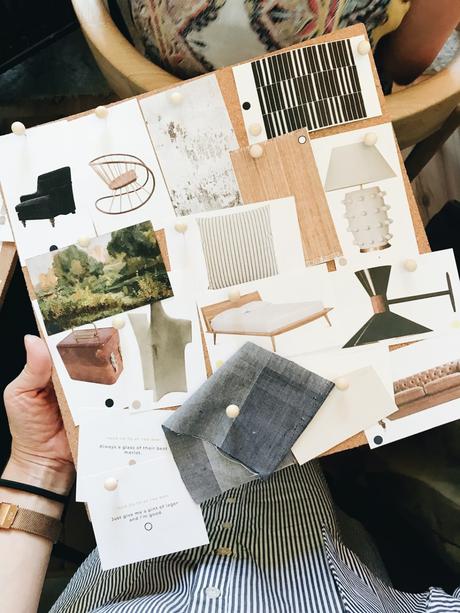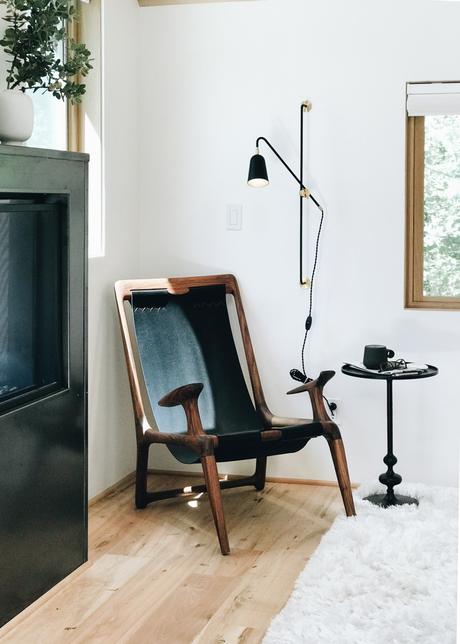 Emily answered every one of the questions with such honesty, and even teared up at one point saying what a good dad Brian is and that none of this would be possible without him.
I was surprised, but then maybe not surprised?, at what a large team EHD has. They are a team of 12 or 13 women, and each seemed genuinely happy working for Emily. A few even said, 'It's a dream job. I feel so lucky!'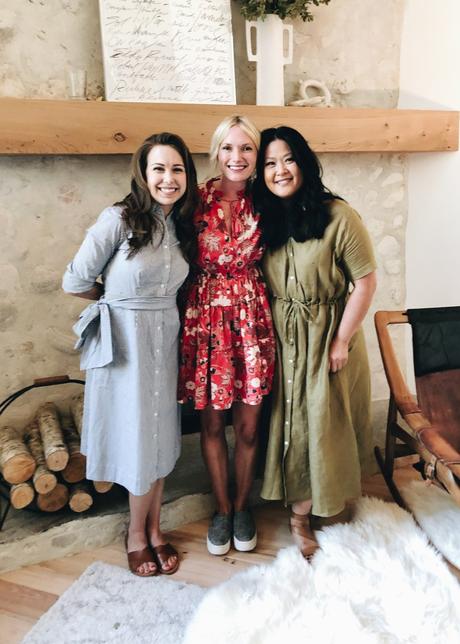 From there we headed back to Lake Arrowhead Village for a boat ride on Lake Arrowhead, and lastly, dinner at a quaint pizza place nearby.
Emily's kids came to the dinner and were so snuggly with her. It was fun watching both Emily and Brian interact with their kiddos.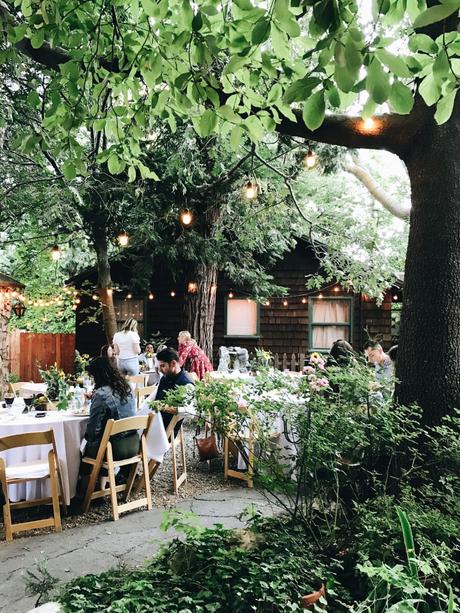 The fact that Emily hosted this event for long time readers is a testament to her amazingness. She mentioned that from a business perspective it would've been smart to host a media event with influencers to reveal her Mountain House, but she wanted a chance to meet and hang out with loyal readers-the people who support her and EHD.
What a fun day! Thank you to the EHD Team for hosting us, and for Lea for taking me along with you!!
It sounds like she plans to host more reader events, so hopefully you'll catch one of her next ones!
More Inspiration:
Big Sur Travel Guide: Eat + Stay + Do
Grit & Polish's Farmhouse Garden is crazy pretty!
Room for Tuesday's September Moodboard