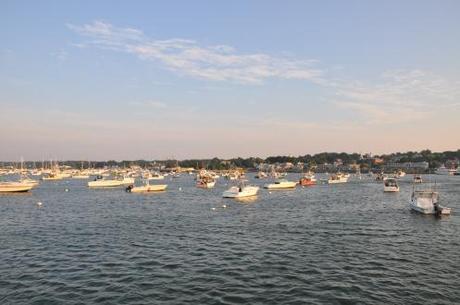 This past summer was the first one I spent almost entirely in Boston since I moved here 3 years ago. I'm a northern girl, and I enjoy all four seasons, as they make me anticipate and appreciate each of them. So as someone who is not constantly living in the summer season, I do look forward to it coming every year, especially since Boston and other places in the Northeast are beautiful this time of year. The nature wakes up after a long winter and everything feels appreciative of the warmth and sunshine.
Besides spending a couple of weeks with my dad's family in Italy and a quick trip to Russia to surprise my mom on her birthday, I spent the entire season here, exploring the hidden pearls of New England and enjoying the Boston summer. I was in love, my sister came to visit, I had Fridays off, and my friend had a sick roof deck with an amazing view of Boston's skyline—so I had plenty of reasons to appreciate the past three months and collect the most vivid memories for this post. Here are some observations and tips on where to go and what to do if you're spending the summer in New England.
1.  Plymouth, MA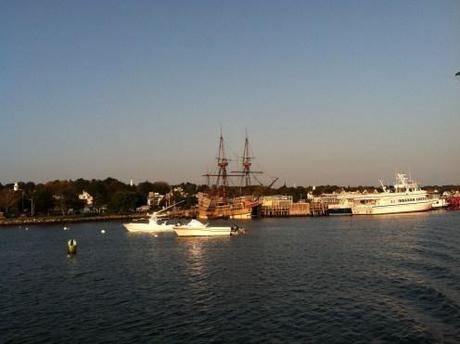 The Mayflower II
Plymouth is my favorite beach town around here. First, it's a relatively short drive from Boston. Second, it's one of the oldest settlements in the United States. Also known as "America's Hometown," Plymouth is of course of great significance to American history and culture, being where the pilgrims first landed the Mayflower and established a colony in 1620. Home to the first Thanksgiving feast and the famous Plymouth Rock, widely accepted as the pilgrims' landing site, Plymouth is captivating with its beautiful historic landmarks, cozy waterfront and legendary heritage.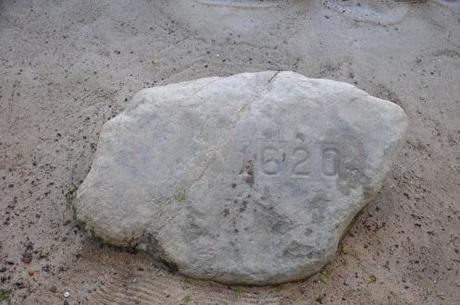 Plymouth Rock
Featuring numerous Victorian-style B&Bs, inns and seafood restaurants with great views of the marina, this beach town is definitely worth visiting for seasoned globetrotters. There's plenty of entertainment available from ghost tours to deep sea fishing to museums tours. But it's the local hospitality and charming views of nature that will make you want to come back.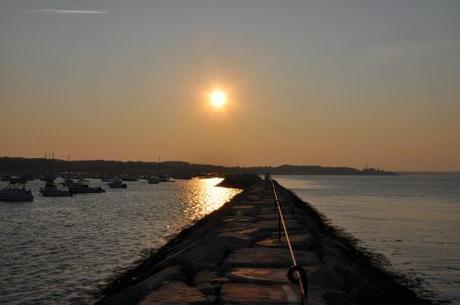 Plymouth marina at sunset
The most famous beaches in Plymouth are Plymouth's Long Beach and White Horse Beach. Plymouth Beach is public, and it features bathroom facilities, lifeguards, a spacious parking lot ($20 a day), and a lovely seafront café with hot food and booze. The water is very clear but a little cold.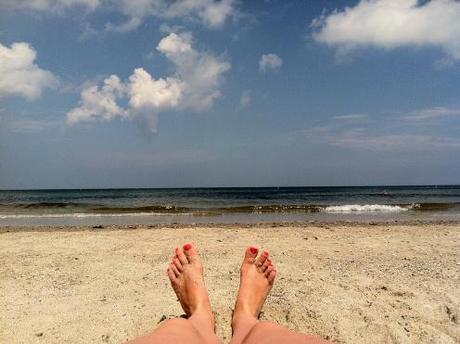 White Horse Beach
White Horse Beach is my favorite, even though it's private, meaning there are no beach-assigned parking lots, bathrooms or restaurants; however, it's much wider and nicer, and the water is super clean and refreshing. Also, on your way to White Horse Beach, you can take a peek into posh New England life featuring old colonial mansions and insane ocean views.
2.  Cape Cod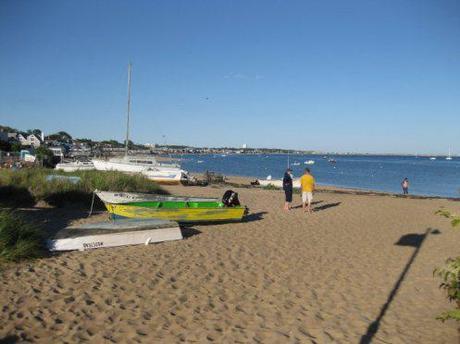 Provincetown
Cape Cod is a peninsula in southeastern Massachusetts that looks like a flexing arm. Often referred to by locals as just the Cape, this place is popular for family vacations, as well as some crazy parties thrown in Hyannis and Provincetown. P-town is a mecca for the Massachusetts gay community, featuring the oldest gay bar in the U.S. You can spend a fabulous time on one of the numerous beaches in Cape Cod, but you have to drive up to Provincetown in the evening to hunt for some great artwork or just pretty souvenirs for your home, and also contemplate the endless joy of local partygoers.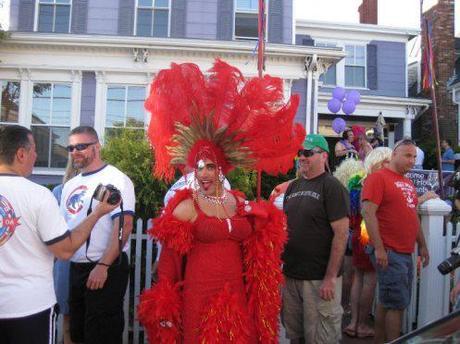 Party in P-town
There is a cozy seaside terrace that serves martinis and offers a nice view of the P-town harbor. Many restaurants and beer gardens offer delicious seafood dishes and all kinds of characters to observe. Cape Cod is always interesting to visit, as there is so much going on in the summer that you don't even have to plan your trip. Just go with it and enjoy your unexpected adventures!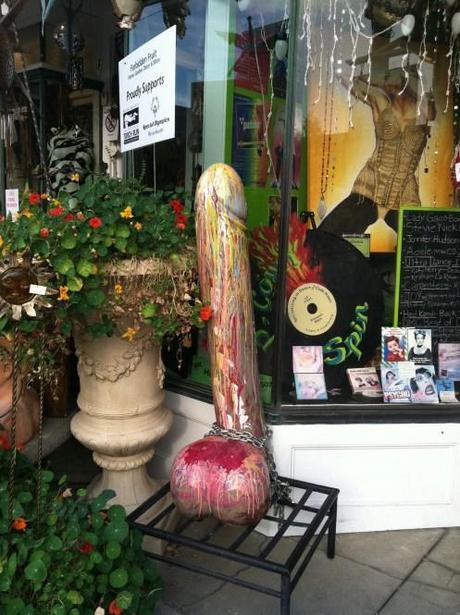 a fun "art" shop in P-town
3.  Martha's Vineyard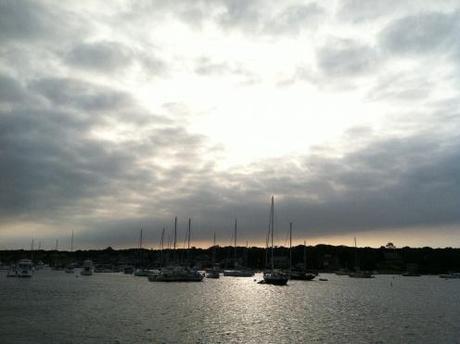 Oak Bluffs
Martha's Vineyard is an island located to the south of Cape Cod. The best way to get there would be to drive to Falmouth and take a 35-minute long ferry ride to Oak Bluffs. You can board your bikes or rent them on the island, and enjoy the provincial beauty of another old historic New England settlement.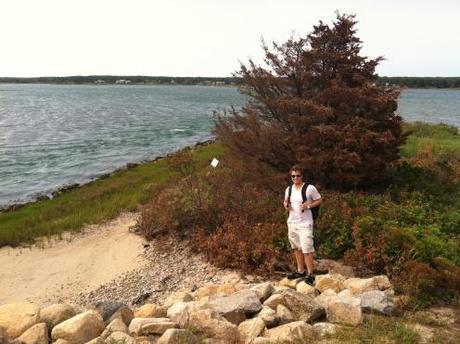 Edgartown
The island is very bike-friendly. Nobody will beep or yell at you while you're peddling along with the traffic. But you will have the opportunity to enjoy the most breathtaking views of the local oceanfront, lakes and oak woods all at once. The distance between Oak Bluffs and Edgartown (the two most prominent towns in Martha's Vineyard) is about five miles, so you might as well turn it into a long stroll or jump aboard one of the public buses.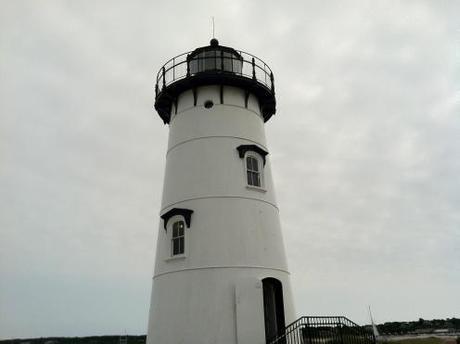 Edgartown Lighthouse
Edgartown will charm you with its antique lighthouse and old Victorian mansions that look like doll houses and still have their owners' names engraved in the lampposts. The place is very romantic and can be a perfect spot for a summer outing.
4.  Manchester-by-the-Sea, MA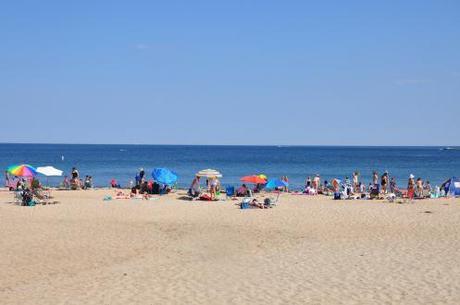 Singing Beach
It's another great beach town on Cape Ann, in Northern Massachusetts. Many Bostonians commute here to spend the hot summer Sundays on its beautiful Singing Beach. It is a wide, sandy beach with easy access to the ocean. It is public, but beach parking is limited on a first-come basis. However, there's plenty of street parking in town.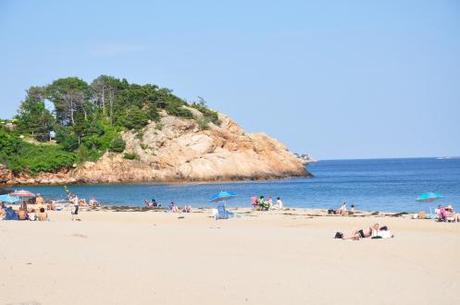 Eagle Head
5.  Ogunquit, ME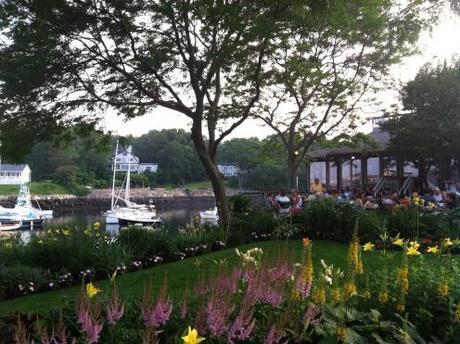 Ogunquit marina
One more beach town in New England I particularly like, Ogunquit, which means "Coastal Lagoon," is often described as the P-town of Maine. It is fun, beautiful and entertaining. It features a nice beach nearby that is especially picturesque during the low tide. The town itself offers plenty of casual dining (you've got to try Maine's lobsters and chowder!) and scenic walking trails. At night, tourists usually look for artistic knick-knacks in numerous local gift shops and embrace the joy of life in this "beautiful place by the sea."

What are your favorite beach destinations and places you like to come back to?