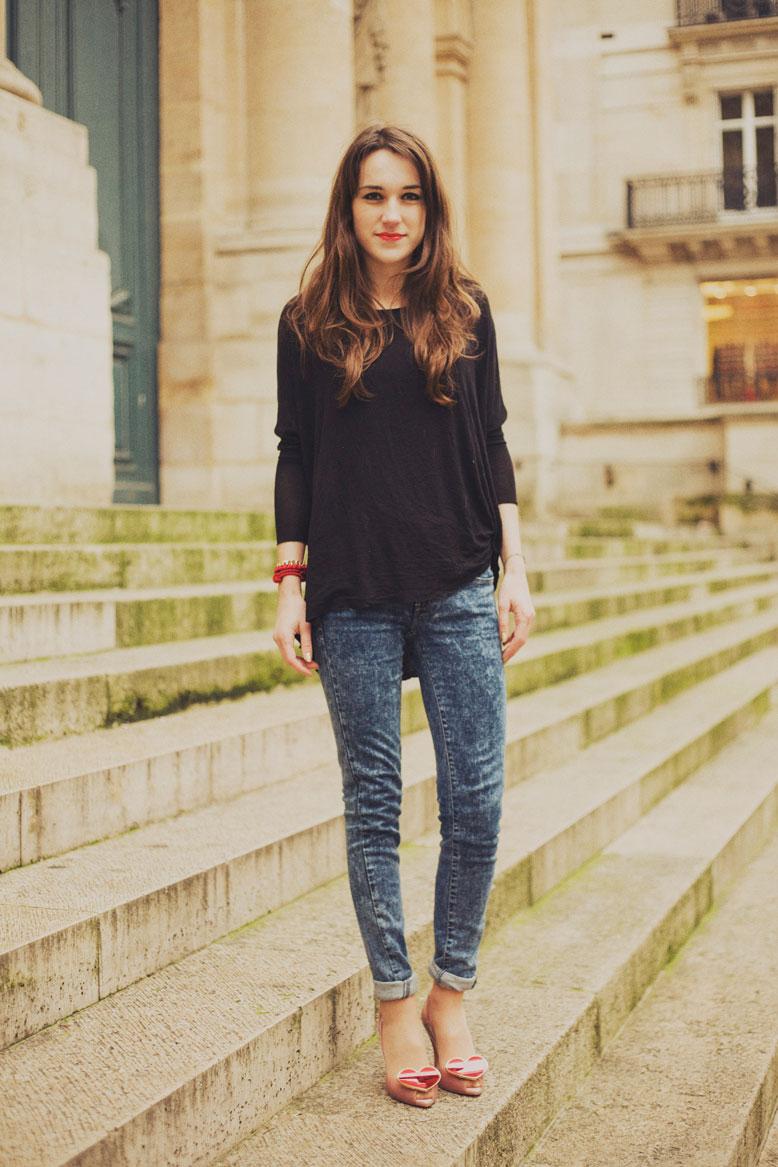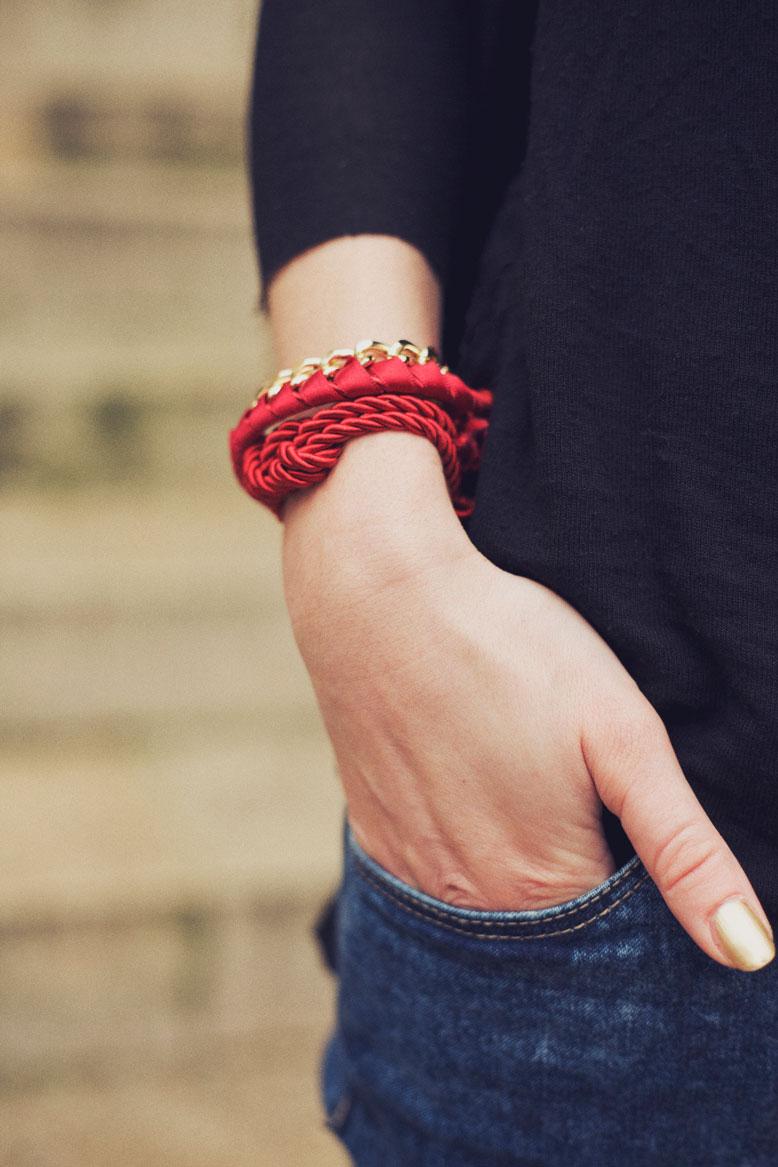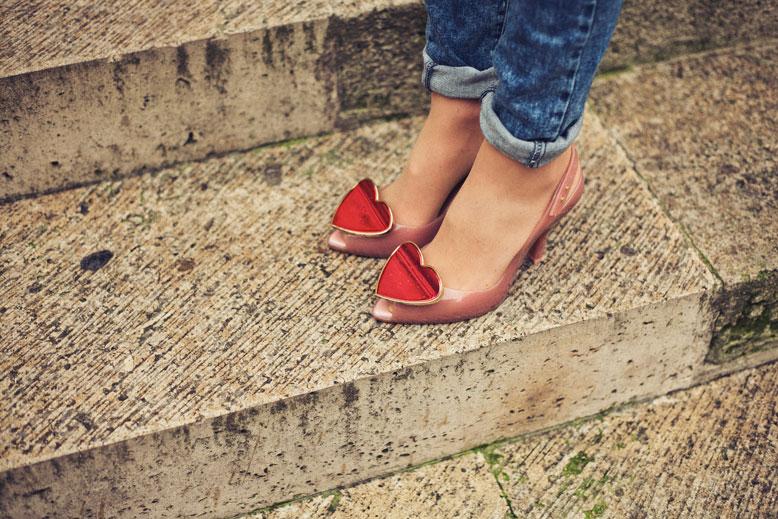 I bought these Vivienne Westwood + Melissa shoes in a sample sale not long ago. My love for them is as big as the hearts on the shoe. They smell good too. How many shoes smell good?! They aren't exactly a winter shoe, but with tights they look fine. I teamed them with jeans as I think they spice up anything and look great for a smart-casual weekend coffee with friends. I'm looking forward to wearing them with some red lipstick and an all black outfit for a night out. So glad I found them!
Top : Zara // Bracelets : DIY // Jeans : Mango // Shoes : Vivienne Westwood + Melissa (red pair here)
Have a great weekend!