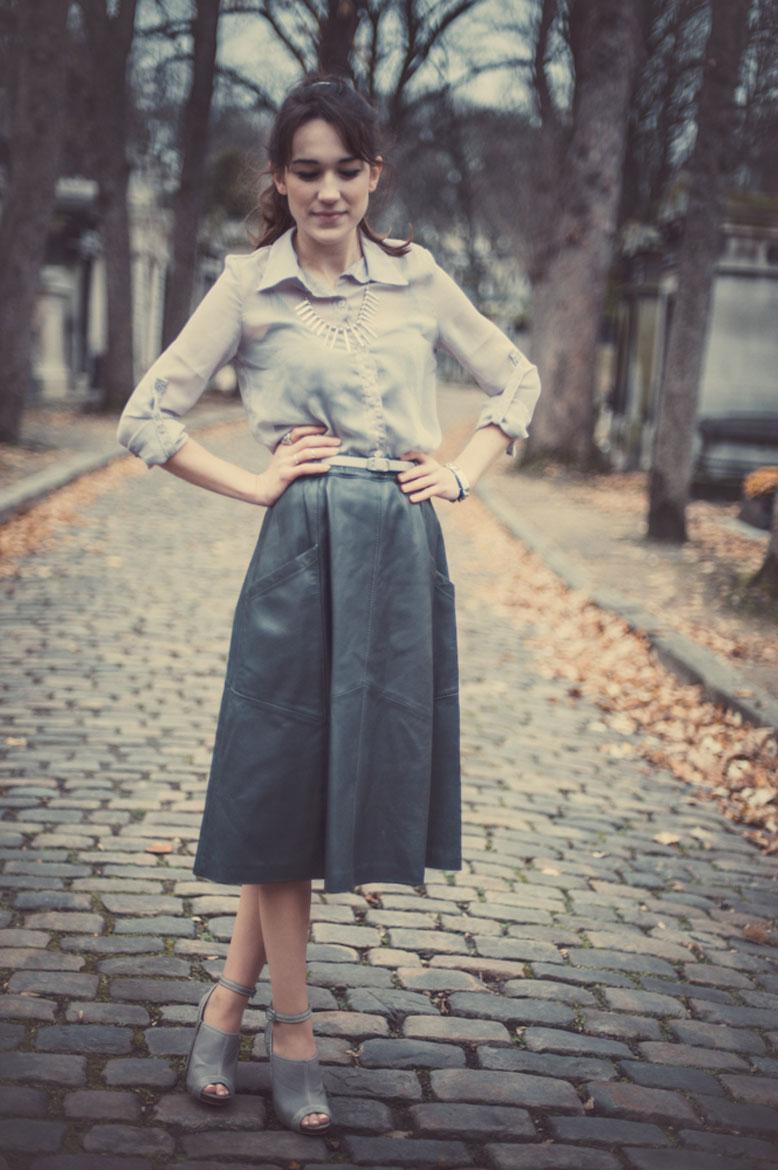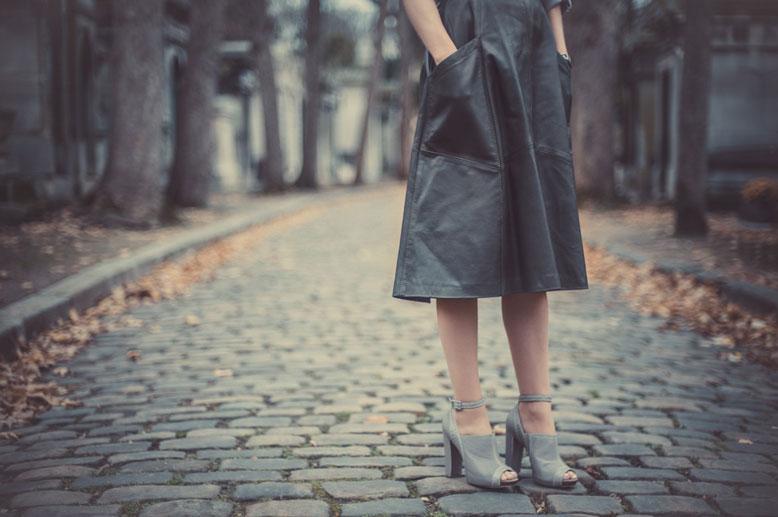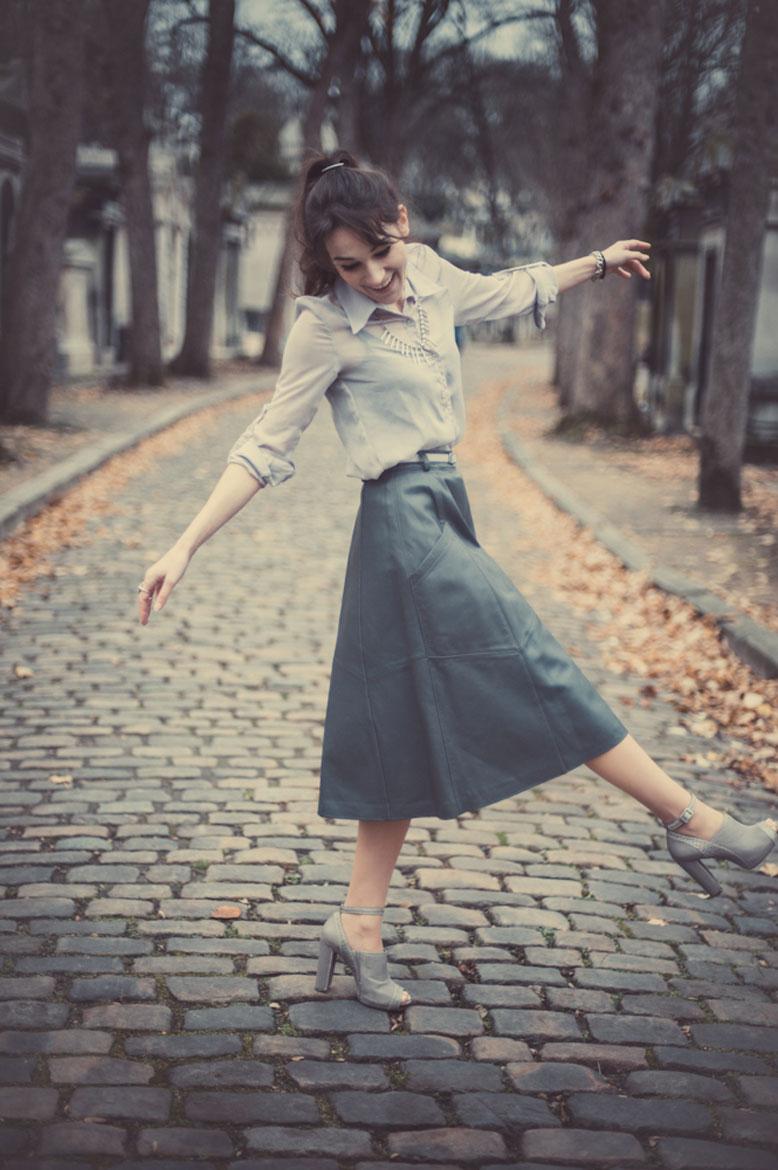 Finding this vintage leather skirt made my day. Hey, I know it sounds pathetic but it only cost me 15 euros! How often do you find a nice vintage something that really fits you well? It is a little long so maybe in the future I'll take it up a smidge. I have almost exactly the same one in a pastel blue, but I'm waiting for the spring to crack it out.
The photos are taken at Pere Lachaise, a famous Parisian cemetary where Jim Morrison, Oscar Wilde and Edith Piaf now reside. It's in a way mesmerizing, there are so many ornate graves and tombs to be found. I once saw a grave stone there that said "Alone at last" on it, that made me chuckle.
Leather skirt : Vintage // Shirt : Nasty Gal // Necklace & bracelet : Nasty Gal // Shoes : ASOS
Photos are by talented Valeria Castillo.
Volià! Until next time!