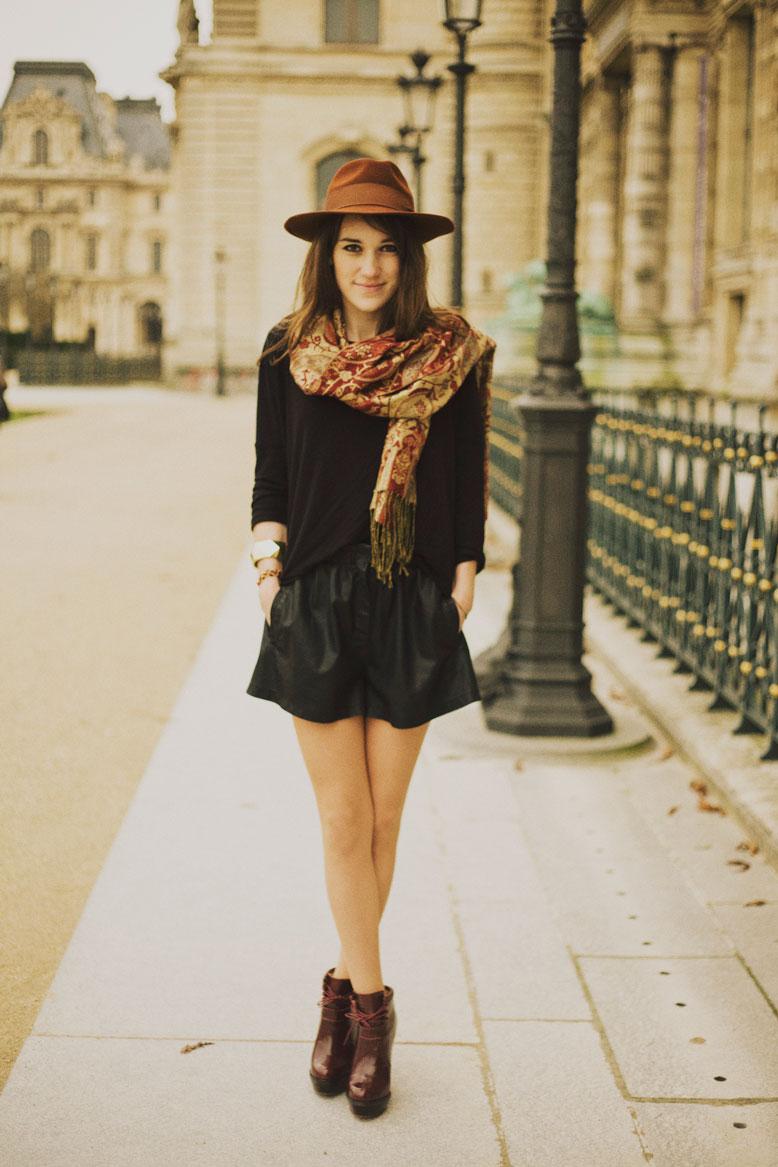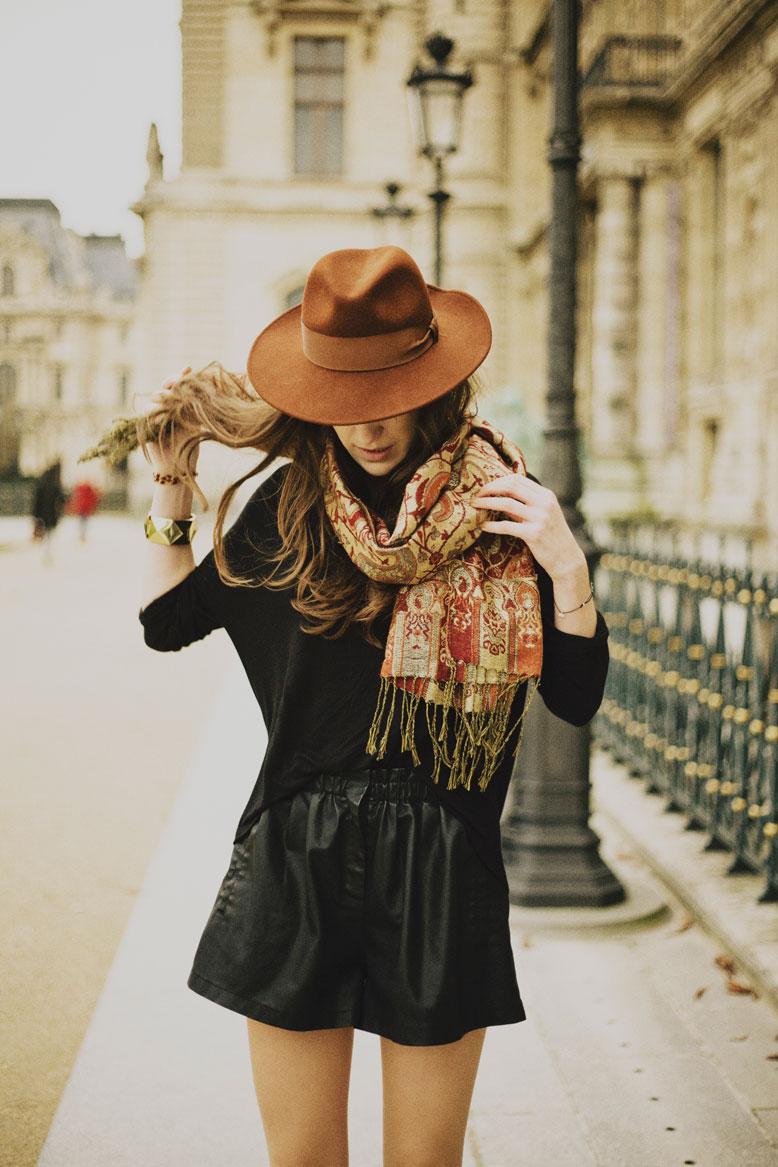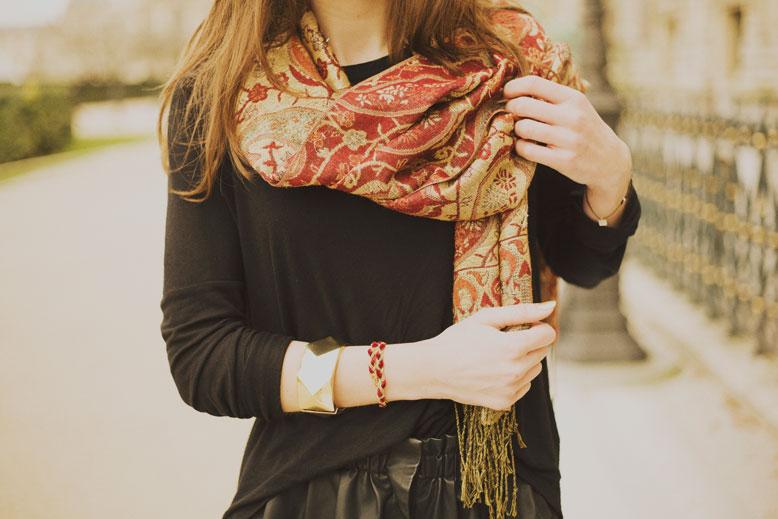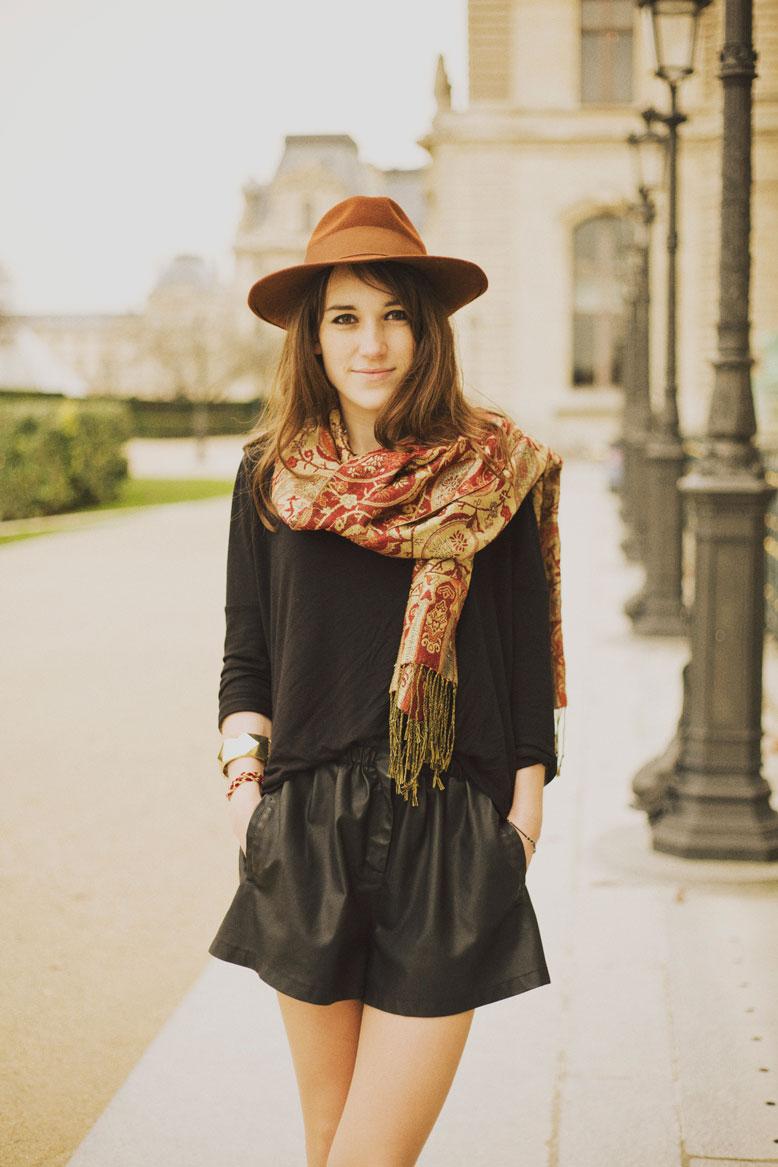 These faux leather Zara shorts are hitting the trend gong.  Leather is so à la mode right now, I love it. When I was a kid I remember looking at these women picking up their kids from my school and saying to myself, never-never never. But that was then! What can I say? Those things were awfully cut. Now, you can find some beautifully cut pieces, and I think that's what these shorts are. They are lose, so they don't look trashy just more artistic if anything. Leather really adds a little sophistication to something really simple when well done.
The scarf was a gift from a friend a long time ago, I've always loved it, but I'm finding myself wearing it more this season.
Hat : Thrifted // Faux leather shorts : Zara // Top : ASOS // Boots : Zara // Bracelets : H&M and DIY
Until next time, watch out for my Frugal shopping tips on Thursday!