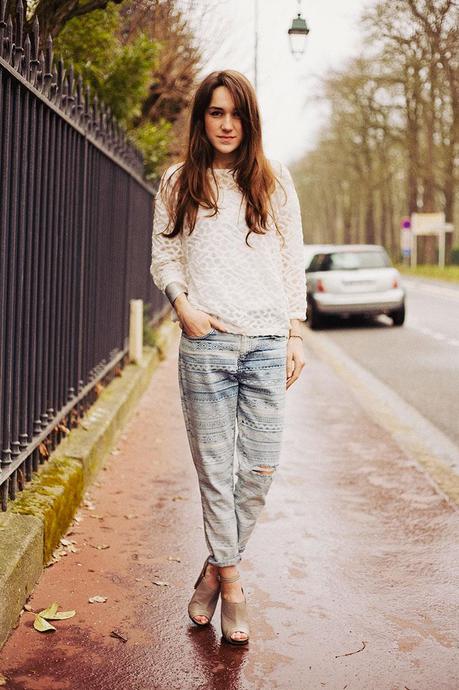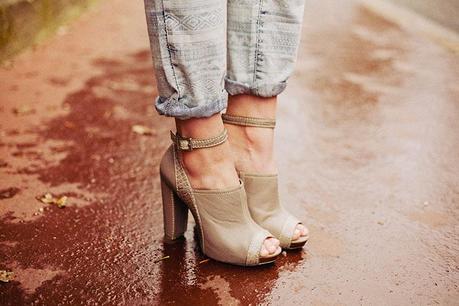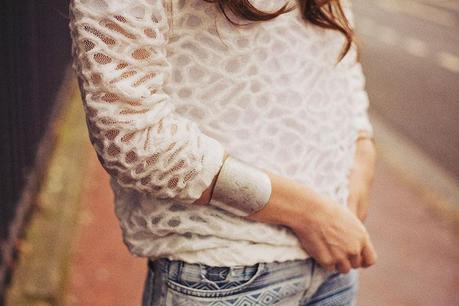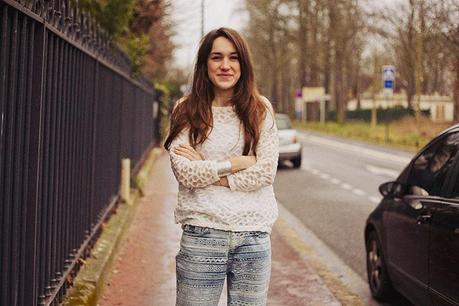 I remember the first time I wanted to buy me a pair of boyfriend jeans. It was back in '05 when Rhianna donned a pair in Pon de replay. I shouldn't be admitting that. I also shouldn't say that I also wanted the sparkly sequins crop top that she wore but at least I didn't buy one in the end.
Boyfriend jeans have a sort of laid back femininity to them that draws me. I do think though that it is very difficult to get right. I keep on seeing celebrities papped in them and looking just a bit sloppy if you ask me. I think it's the shoes and the fact they all seem to be wearing a gray t-shirt.
Personally I have a few rules when wearing boyfriend jeans. Make sure you leave a bit of ankle to show. Wear something on top that isn't too tight nor too baggy, and heels always add something feminine to the baggy-ness.
I just love the graphics on these though. That too gives them a stronger feminine side. The jumper is great too because you can layer underneath to add color. I'll do another look this week with the jumper!
Jumper : H&M // Graphic boyfriend Jeans : Zara // Shoe boots : ASOS
Take Care,