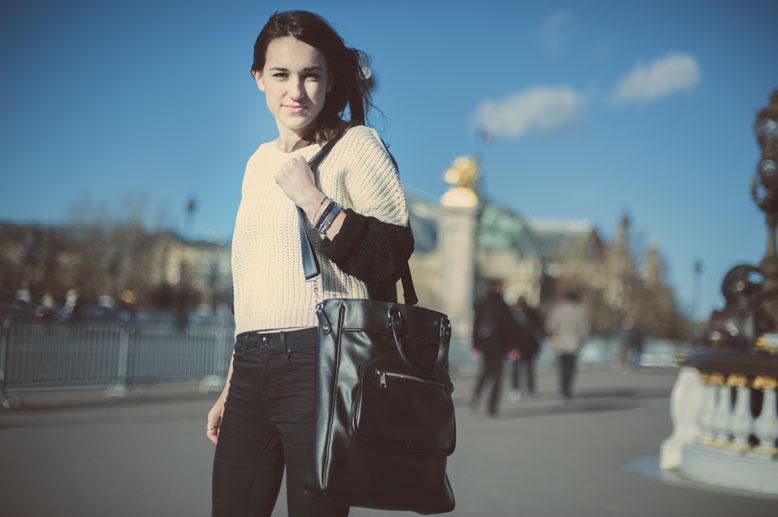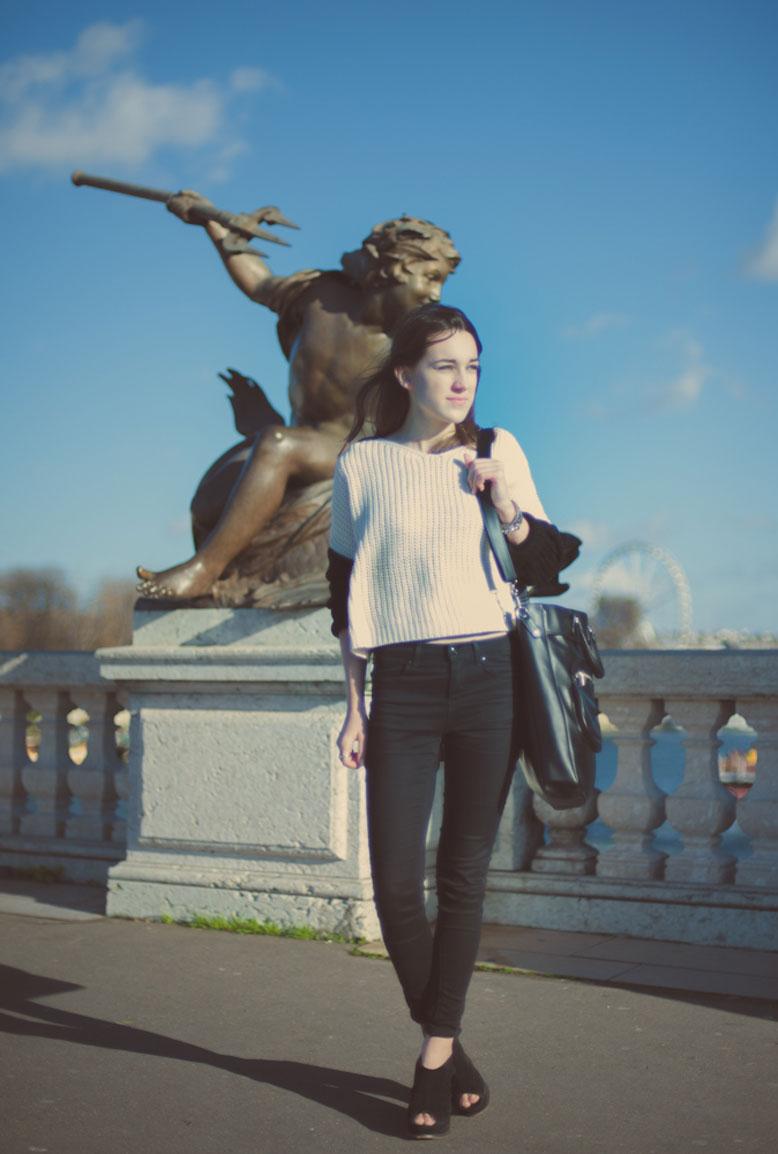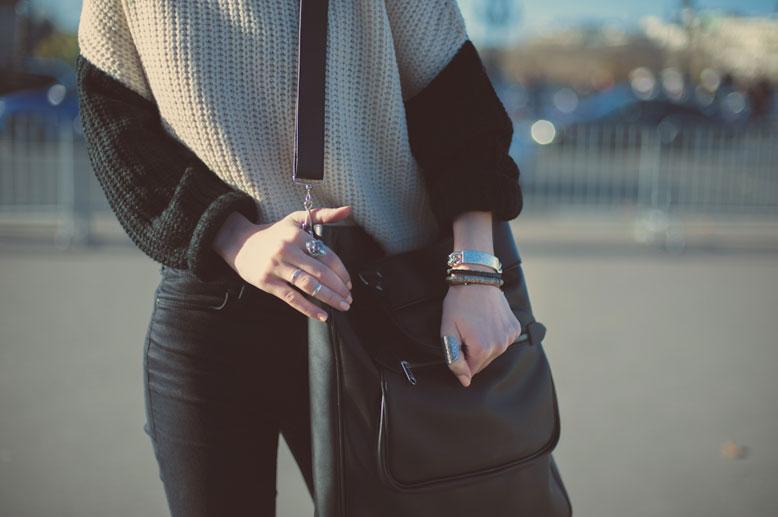 It's been windy here, I hate the wind. It always seems to blow into all those nooks and crannies, and multiplies the cold by ten. At least my Cambridge knit jumper did a good job of protecting me, although I should probably start wearing a scarf. I went to a Comme des Garçons "vente privée" (private sale) last week and I picked up this bag, was so happy, it was a bargain at just 90 euros!
Cambridge knit sweater / jumper : Nasty Gal // Name tage Bracelet : Nasty Gal // Rings right hand : Camden // Thumbring : Balla & Boostie // Jeans: Topshop // Bag: Comme des garçons // Wedges : Office
Photos are by lovely Valeria Castillo 
Until next time!