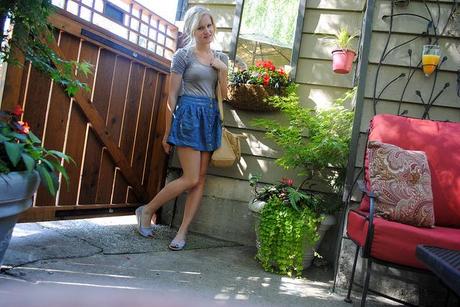 What do you do when left alone in your parents' house, armed with a new camera remote and your sister's closet?
You play dress up, of course!
Last week, I did exactly that: the shirt, skirt, and shoes all belong to my younger sister who doesn't have bills to pay and therefore does much more shopping than I get to. So it's only right that she shares with me, n'est-ce pas? She usually feels that way. If not, I wait 'til she leaves.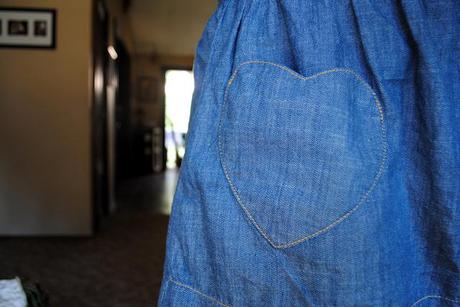 I wore this outfit to run some errands and pick up Thai food for my fam & I. I love the little heart pockets on the skirt! Small details like that can make me fall in love with a garment. Also, the purse was only $10 at TJ Maxx--not bad at all. I love it.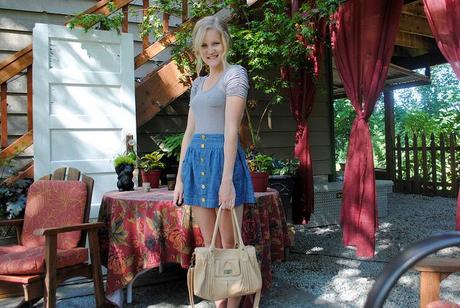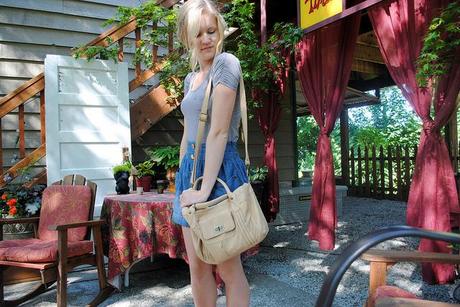 These photos make me a bit wistful, as they are pre-cast. I miss having both arms fully functional and bare! I have one more outfit post to share from before my car accident, then you'll all get to see me in my giant armed, crazy-hair glory from here on out. Looking forward to it? Me too.