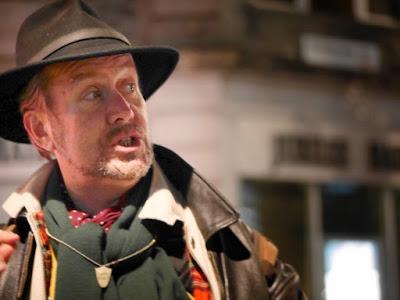 DC Editor Adam writes…

My scheduled tours up to the end of February 2020…


Schedule updated 15/02/20

Email to enquire about private/bespoke tours

All bookings handled by my online store Pay A Tour - except those marked Booking Via Eventbrite. There are NO BOOKING FEES for any of my tours, 




• Old Kensington •
Thursday 27th February 2020
Meet at High Street Kensington tube
A walking tour of London's royal village…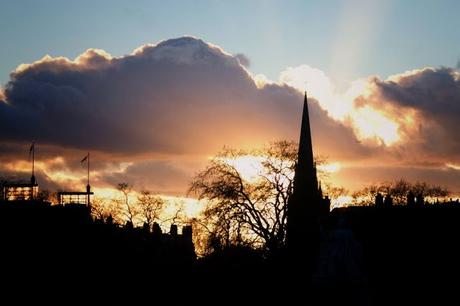 £10/£8 Pay on the day or book now…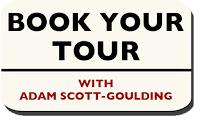 • Jack the Ripper •
Thursday 27th February 2020
Meet at Tower Hill Tube by the tram 7.30pm
The word's most enduring crime story – social history, conspiracy and gruesome murder make for an intense night.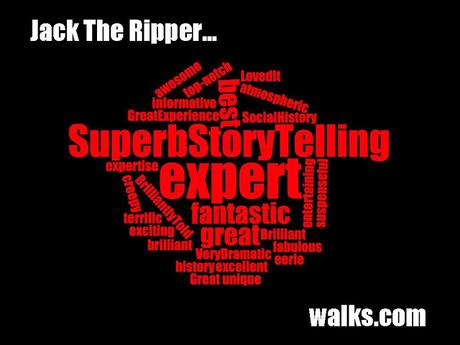 Tour ends at Spitalfields Market near Liverpool Street station.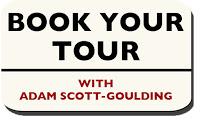 • The London Music Tour – Rock'n'Roll London •
Friday 28th February
2pm Tottenham Court Road tube (exit 1)  The history of pop and rock music in London…

£10/£8 Pay on the day or book now…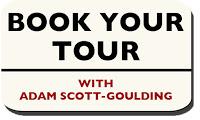 • London Horror Story •
Saturday 29th February 2020 
Meet at St Paul's tube 7.30pm
Ghosts, murder and mayhem - 2,000 years of dark history


£10/£8 Pay on the day or book now…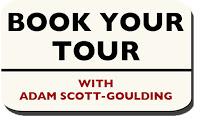 NEW TOUR!
• Beatlemania! The Beatles In London 1961-1965 •
SOLD OUT 
Friday 28th February 2020 
SOLD OUT
Meet at Embankment tube (exit 1) 10:00a.m
•ONLINE BOOKING ONLY•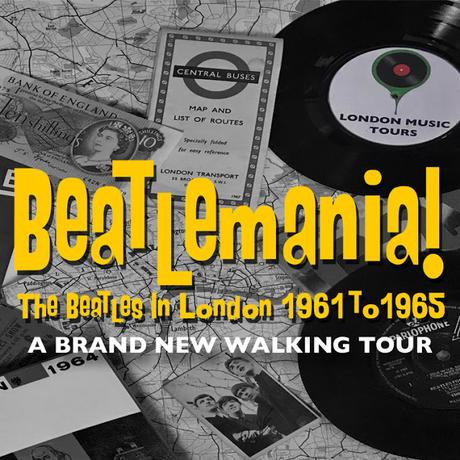 A BRAND NEW Beatles tour for London! Small groups guaranteed booking exclusively via Eventbrite…




NEW TOUR!
• The Beatles & The Rolling Stones In 1960s London •

Saturday 29th February 2020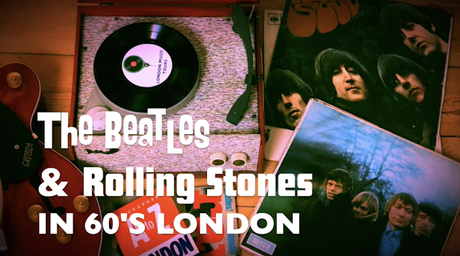 Meet at Leicester Square tube (exit 1) 10:30a.m

•ONLINE BOOKING ONLY•

Booking Exclusively via Eventbrite…
Looking ahead to March 2020…

1st March… The Beatles & Dylan In 1960s London – Temple Tube 10:30a.m
1st March… The Unknown East End – Whitechapel Tube 2:00p.m
8th March… Musical Covent Garden – Covent Garden Tube 11:00a.m
12th March… Inside Covent Garden – Covent Garden Tube 10:00a.m
12th March… Old Kensington – High Street Kensington Tube 2:00p.m
12th March… Jack The Ripper – Tower Hill Tube 7:30p.m
13th March… Beatlemania! – Embankment Tube 10:00a.m
13th March… Rock'n'Roll London – Tottenham Court Road Tube (exit 1) 2:00p.m
14th March… London Horror Story – St Paul's Tube 7:30p.m
15th March… Women In Music – Leicester Square Tube (exit 1) 11:00a.m
21st March… Beatlemania! – Embankment Tube 10:00a.m
21st March… Beatlemania! – Embankment Tube 11:00a.m
26th March… Old Kensington – High Street Kensington Tube 2:00p.m
26th March… Jack The Ripper – Tower Hill Tube 7:30p.m
27th March… Beatlemania! – Embankment Tube 10:00a.m
27th March… Rock'n'Roll London – Tottenham Court Road Tube (exit 1) 2:00p.m


NEW TOUR 

28th March… The Kinks – A London Music Tour East Finchley Tube 11:00a.m
28th March… London Horror Story – St Paul's Tube 7:30p.m
29th March… Pink Floyd In 1960s London – Leicester Square Tube (exit 1) 10:30a.m
29th March… Village In Piccadilly – Piccadilly Circus Tube (by Eros) 2:30p.m
Keep In Touch…