As has been the trend the past year, I have also been working towards healthy and glowing skin! However, I do understand that there is a huge difference between expectation and reality

But as it is said, nothing is impossible if we have the right set of tools in hand.
For each one of us, life has become more stressful due to the pandemic. There is stress on all the fronts – personal, professional, social, and whatnot. Growing stress is not good for the skin since the skin starts losing the softness and moisture in it.
I also witnessed that the quality of my skin was deteriorating with each passing day. While discussing this with a close friend, she advised me to switch from ordinary soaps to bathing gel bars.
My friend has been using the Fiama Gel Bar from ITC and she just handed me one bar from the 75 g Fiama Gel Bar Combo pack.
My first encounter with Fiama Gel Bar was nothing short of rejuvenating. The Fiama Gel bar experience brightened my mood. The indulgence of the bath gave sheer joy. I could literally feel the softening of my skin after bathing with the Fiama Gel Bar.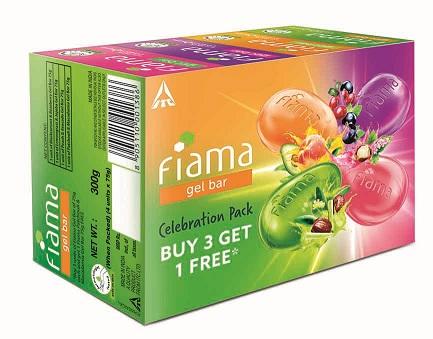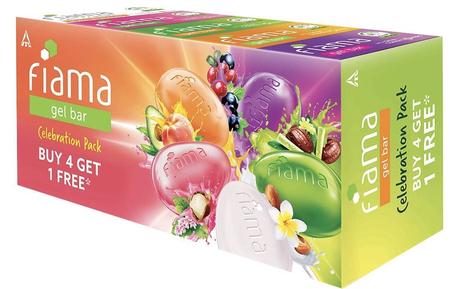 Like others, I also wished for smooth and happy skin and I could finally achieve the same by making a logical switch to Fiama Gel Bar. All the gel bars are made from exotic natural ingredients, which essentially means that the ingredients can uplift the mood.
Bathing with Fiama Gel Bar results in uplifting the mood since the soft and buttery gel of the gel bar lathers well on the skin. It eradicates all the impurities and gives you moisturized skin that is soft and happy…
Though I am a homeopathic doctor doing perfectly fine in my professional life, I am still a value conscious customer

The 75 g Fiama Gel Bar Combo pack comes at a price of Rs. 99 and guess what, it contains Gel Bars in four different awesome fragrances. Let me talk about the packaging first since outer appearance is equally important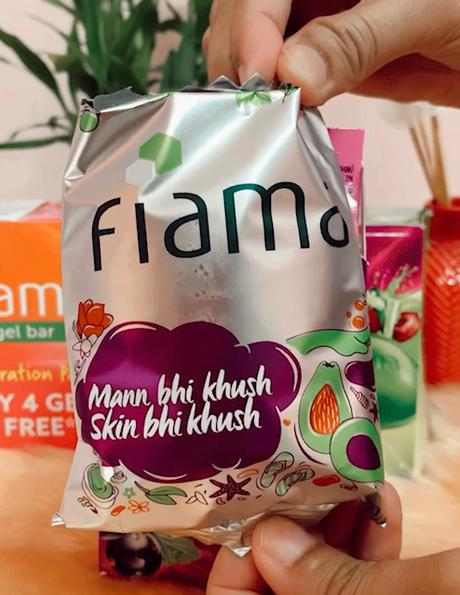 The Fiama Gel Bar combo pack comes in a colorful cardboard box that enhances the look of the product. From a longevity point of view, Fiama gel bars last much longer in comparison to bathing soaps.
You can even get a bigger Fiama Celebration Pack of 125g online with five different variants at just Rs. 259.
The availability of gel bars in four different fragrances can be considered an icing on the cake. Orange (made from Avocado and Peach fruits), Green (made from Lemongrass leaves and Jojoba oil), Purple (made from Blackcurrant and bearberry fruits), and Pink (made from Patchouli flowers and Macadamia nuts) are the four types of gel bars present in the box.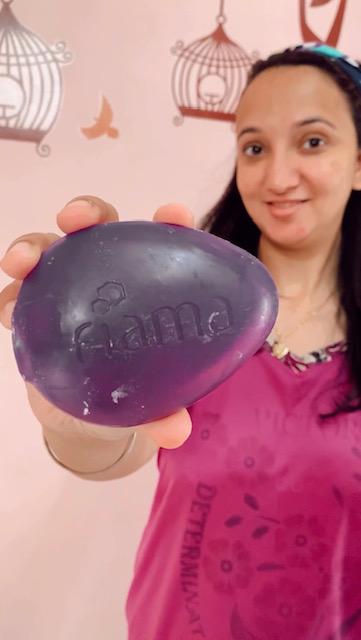 The thing that I liked the most about the Fiama Combo Pack is the availability of four different fragrances in one pack. I have never experienced this with other brands since Gel bars usually have a single fragrance in their packs. Using Gel Bars with the same fragrance results in boredom, but that is not the case with the Fiama Gel Bar combo pack.
Life is more colorful with Orange, Purple, Green, and Pink flavors around me!
The goodness of nature, reduction of stress, and affordable pricing are some of the many factors that I liked about Fiama Gel Bar. ITC's Fiama Gel Bars helps you de-stress since the unique fragrances brighten up the bath and the mood. No matter how stressful your day has been, Fiama Gel Bar bathing experience results in uplifting the mood, leaving the skin soft and moisturized.
The goodness of natural ingredients keeps your skin soft & happy, something that most of us crave for

If you are like me who is super concerned about the skin, do give a try to Fiama Gel Bar and let me know how your skin feels…
PIN THIS POST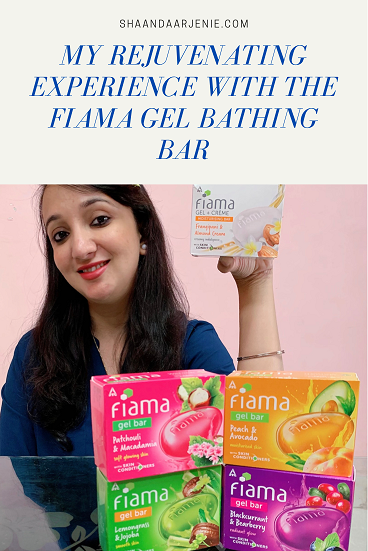 ---
---
YOU MAY ALSO LIKE TO READ:
Deyga Organics Skincare Products: Pure | Handcrafted | Natural
Mamaearth Tea Tree Hair Mask & Conditioner Review
Sand & Sky Australian Pink Clay Review: Is it effective on Indian skin?
What are the benefits of Cucumber face wash on skin?
*Sponsored post