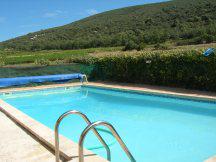 I've been amazed at the interest in my Top 10 Summer Reads 2012 – 3,000 hits and counting!   The thing is, I've already read them, so for my long-anticipated two weeks in the south of France, I needed to cast the net wider.  Some of the titles below will be familiar, some new, and you can find blurbs about them in all the usual places.  When I came to make a note of what I'd picked, my mind returned to the old question Being Selective – How do you choose which books to read? On my last two summer holidays, I wasted time wading through books I didn't enjoy and I'm not going to make the same mistake again.  Since starting this blog in September I've definitely become a lot more selective and the reward is that I now seem to read very few disappointing books.
I'm not embarrassed to admit that I occasionally read a book primarily because everyone's talking about it or because I feel I 'should', and I've discovered some exciting new things that way.  On holiday, I read purely for pleasure (although I do sometimes wish I could turn off my critical eye), avoiding dark subject matter and novels set in London.
After a two-year absence, we're returning to our favourite place, the Luberon, an inland area of Provence which we've visited many times.  It'll be our fifth time in a simple rustic property on a small vineyard with a decent-sized pool all to ourselves, right in the middle of nowhere.  With hot weather and a plentiful supply of chilled rosé, my husband and I always sit out until late reading.  One of the greatest pleasures there is looking at the stars in a really black sky – you can't do that in London.  So after much deliberation, here's what I'll be reading: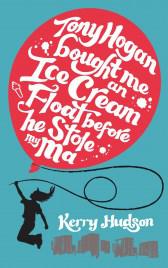 Tony Hogan bought me an Ice-Cream Float before he stole my Ma by Kerry Hudson
I heard about this debut on Twitter.  The title is insane – anyone who refers to this as anything other than Tony Hogan has too much time on their hands.  It just sounds like a breath of fresh air and a lot of fun.  It's very different to what I'd usually pick;  I like the fact that it's got an autobiographical angle and isn't about posh people.  When I suggested this to my book group everybody leapt at it, so I'll get to discuss it in September.  I'm really looking forward to the Scottish dialogue too.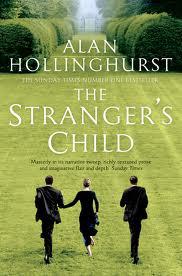 The Stranger's Child by Alan Hollinghurst
I can't quite believe I haven't read this yet.  I think it's because The Line of Beauty is one of my favourite novels ever (yes, I know how unoriginal that is) and so many people say this one can't match it – and  maybe it won't, but that still leaves scope for it to be impressive.  I've admired Hollinghurst and his style since long before LOB and for me it will be worth reading for the joy of his prose alone.   I saw him a year ago at Guardian Book Club and was struck by how humble and gracious he is, even when answering some of the most idiotic questions I've ever heard.  Something else:  it made me so uncomfortable paying 20p for this on Kindle that I had to go and buy the book in a shop as a matter of principle.  For writers to keep writing, readers need to respect and value what they create – and to be prepared to pay a realistic price for it.  Well I think so anyway.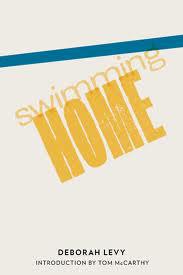 Swimming Home by Deborah Levy
On the Man Booker Longlist, this one pushes all the right buttons for me.  Set on the Côte d'Azur, another area of the south of France I know and love, it has irresistible elements of glamour, intrigue and dysfunction and I've also heard great things about the writing.  It is fashionably short.  I feel a bit sad when I think of the beautiful cover it could have, but that's not really important (especially when everyone's already talking about it).  If it's pretty pictures you want …  On Location:  #4 Côte d'Azur/The French Riviera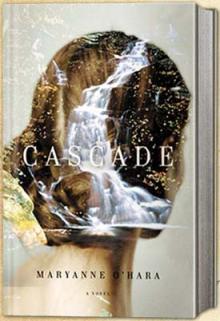 Cascade by Maryanne O'Hara
No TBR list of mine would be complete without an American novel and this debut really sparked my interest.  For as long as I can remember I've been captivated by things and places that have disappeared or become obsolete, like disused Underground stations.  In this story, the town of Cascade, Massachusetts faces being flooded out of existence to build a new reservoir for Boston.  Add the fact that it's set in the 1930s, has a strong female character with an interest in the arts and a murder, and I am enticed.  It also has the most beautiful cover.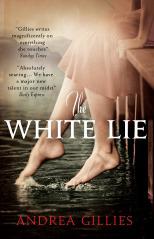 The White Lie by Andrea Gillies
Sometimes I get hold of a book I am so looking forward to I can't bring myself to read it, because once I start it will soon be over.  This has been on my shelf for six months, but I've decided the time has come!  Guilt, mystery, lies - not just some of the richest themes in fiction but ones which particularly fascinate me and which I've written about too.  This novel has attracted high praise from people with excellent taste;  I'm expecting superb writing and lots of psychological suspense – my favourite combination.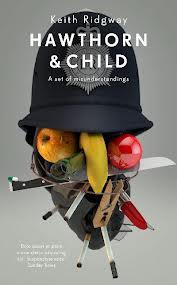 Hawthorn & Child by Keith Ridgway
This one is a last minute addition and on my trip I'll save it until last because it's set in London.  The buzz about this novel has risen to a clamour – I simply have to find out what all the fuss is about.  The writing is something else, by all accounts.  I like the fact the author does no planning or research because for me this is an unimaginable way to write.  But what swayed it was seeing this quote from the story:  'Random is never really random'.  My novel is called Nothing Happens for a Reason…
So, my choices mostly down to personal resonance and the promise of really good writing, which is closely linked to word of mouth recommendation from people whose judgement I respect.
 Are you extra selective about what you read in your precious holiday/vacation time?  I'd love to know what you chose this summer and why…
*POSTSCRIPT*
Early next week, my final offering before disappearing will be a review of Liza Klaussmann's debut Tigers in Red Weather, which I thoroughly recommend.  Editors fought over this book – find out why.