Since I've taken the plunge into the fashion world, it is so hard to know what trends to wear at the very moment. We see fashion shows and presentations about six to nine months before the clothing pieces actually come around and are available for purchase. For instance, with NYFW having just closed and London fashion week just beginning, we are inundated with trends that won't come around until next fall season! Which can be quite confusing and frustrating!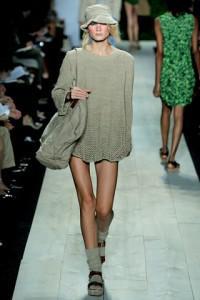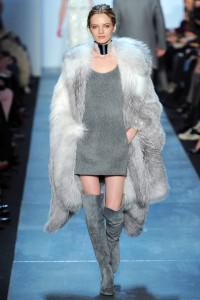 Both looks above are by designer Michael Kors. Just look at his change in trends from Spring 2011 (left) and Fall 2011 (right). So when do we make the change too?!
My trick in knowing how to blend from what is currently on trend and what to keep an eye out for is taking note of all of the street chic fashion I see surrounding Fashion Week events. By observing what the editors, celebrities, and stylists are wearing to the shows you will have a very clear and set style to base your current look off of. For Spring 2011, we know that accessories take center stage and for Fall 2011 we have seen tremendous 70's inspiration all across the runways. By taking these two trend tips, I know that I should be filling my closet and jewelry box with bold, bohemian inspired pieces, transitioning from the minimal blush pink tone to a brighter, honeysuckle pink color!
Fashion is fun, not a science. It doesn't have to be difficult to see how to transition from trend to trend, season to season, but everyone needs their own way of making sense of the fast paced industry! Personally, I keep a personal style board right by my closet with images I collect from editorials, personal style blogs, magazine ads, and online shopping sites. With key trends and styles right there by my closet, it gives me a certain look to try to accomplish. It makes getting dressed more creative and personal. Here are some of the images that are currently on my "style board" that are inspiring me to mix minimal and major!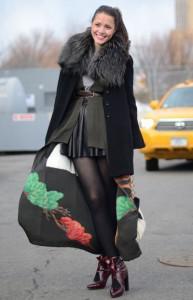 Straight from NYFW, this street chic chick added a dramatic kimono as a layer to her neutral ensemble.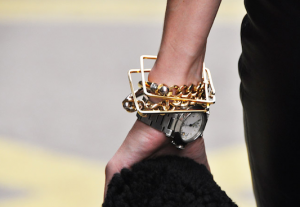 Think Bold and Big when it comes to stacking bracelets and bangles.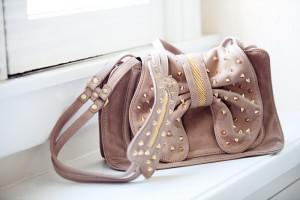 The Edie bag from 3.1 Philip Lim. (read: most perfect bag. EVER.)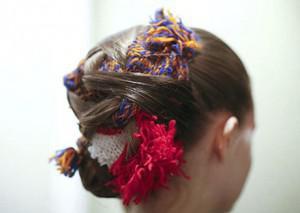 Sleek updo, yet overaccessorized.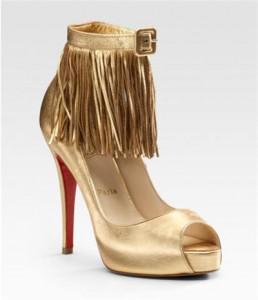 Shoe of the Moment: Christian Louboutin. Love the combination of boho fringe and luxe gold.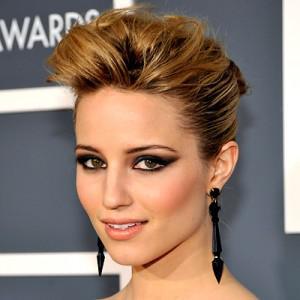 Diana Agron's earrings at the Grammy's were FABULOUS!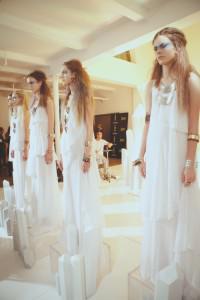 Pamela Love's Fall 2011 presentation at NYFW. With pieces like this, I cannot WAIT for Fall!!