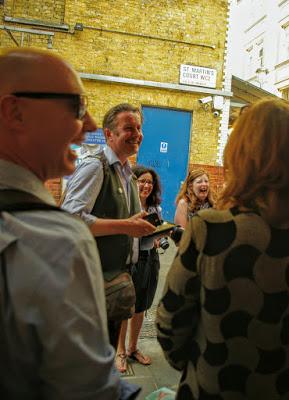 October 2019

Updated 21:09:19
All the scheduled public tours led by Adam Scott-Goulding for the famous London Walks company in the coming weeks.


Public tours last 2 hours and cost £10 for adults, £8 for students & seniors. 


Click the Book Your Tour buttons to pay & reserve your place. 

Bookings are handled via our online shop Pay A Tour. There are NO booking fees.





NEW! Special Private Tours In October - Available To Book. Limited Places…
One Hour Rock'n'Roll Highlights Tours  The NFL Is In Town
Friday 4th & Saturday 5th October 2019
Tours last for one hour, for groups up to 15 people and cost £75 (your tour could end up costing as little as £5 per person!)
Friday 4th October 2019 - Four Slots Available
9:00am 11:00am 2:30pm 4:00pm
Saturday 5th October 2019 – Five Slots Available
9:00am 11:00am 1:00pm 3:pm 5:00pm
For musical travellers coming FROM Chicago (or for anyone!) – particularly Chicago Bears fans coming to visit london for the NFL game this weekend – why not add a London Music Tour to your big trip? Beatles, Stones, Hendrix and MORE. 
Book a private tour HERE 

Strictly limited availability!

Half Term Specials!
A Cartoon & Comic Book Tour Of Westminster!
Private Tours for family groups - £75
Limited availability - book now via Eventbrite…


Public Scheduled Tours October 2019
The Rock'n'Roll London Pub Walk with LIVE Music

A rock & pop history tour with LIVE music from your guide
Wednesdays 2nd, 9th, 16th, 23rd & 30th Octber 2019  

Meet at Tottenham Court Road Tube (exit 1) 7pm


£10/£8 Pay on the day or book now…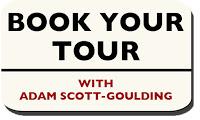 A Village In Piccadilly
Monday 7th October 2019
Meet at Piccadilly Circus tube (by Eros) 2.30pm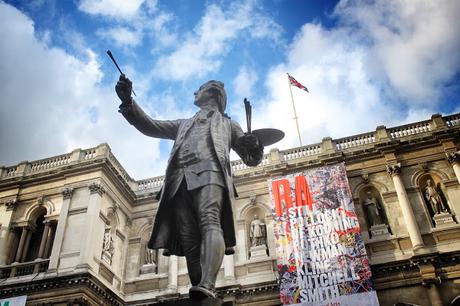 Fancy shops and royal traditions…
£10/£8 Pay on the day or book now…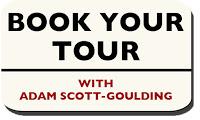 London Horror Story
Tuesdays 8th, 15th, 22nd October

Saturdays 12th & 26th October 2019  

Meet at St Paul's tube 7.30pm
Ghosts, murder and mayhem - 2,000 years of dark history


£10/£8 Pay on the day or book now…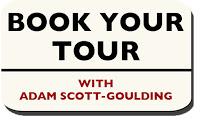 Jack the Ripper


Thursdays 10th & 24th October 2019
Meet at Tower Hill Tube by the tram 7.30pm
The word's most enduring crime story – social history, conspiracy and gruesome murder make for an intense night.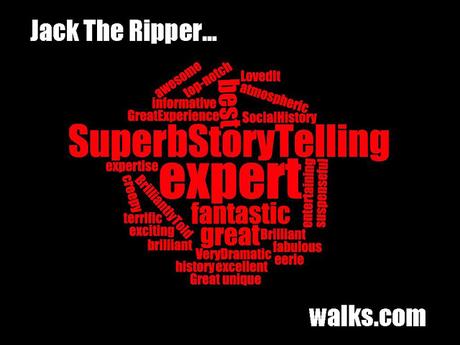 Tour ends at Spitalfields Market near Liverpool Street station.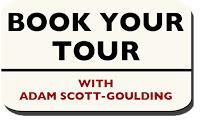 The Unknown East End

Sunday 13th October 2019

Meet at Whitechapel tube 2:00pm Rich in history and stories, this walk was taught to me by my late friend and colleague Harry Jackson. Multiculturalism, immigration, gangsters, literary history, architecture, legends and politics, this walk has the lot.

Tour ends at Brick Lane.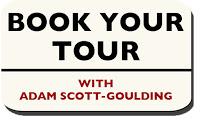 Old Kensington

Thursday 24th October 2019
   Meet at High Street Kensington tube
A walking tour of London's royal village…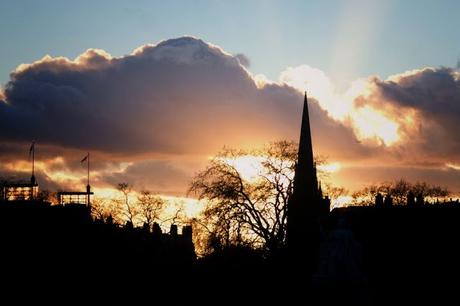 £10/£8 Pay on the day or book now…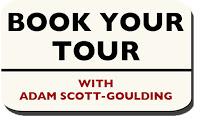 The London Music Tour – Rock'n'Roll London

Friday 25th October 2019

2pm Tottenham Court Road tube (exit 1)  The history of pop and rock music in London…


£10/£8 Pay on the day or book now…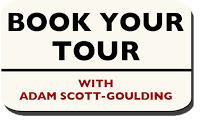 Want to book a private tour? Get in touch!

Keep In Touch…