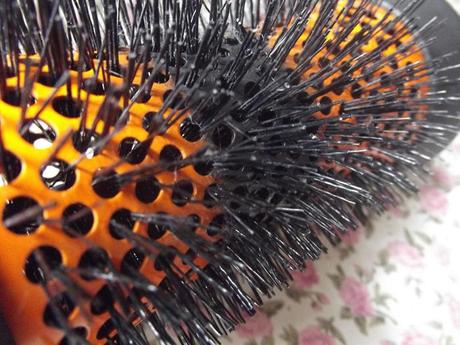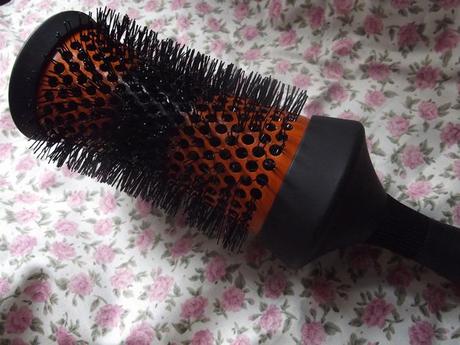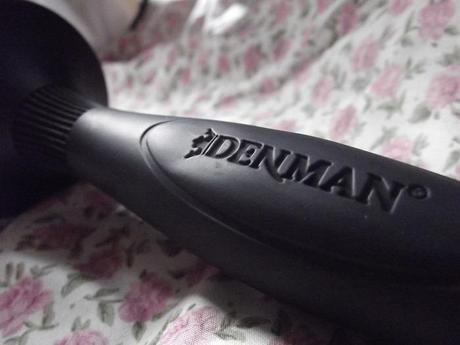 Denman Brush – around £11 at Boots
I'm not sure about anyone else, but to me, a brush is a brush. I mean, it gets rid of tangles, it partings my hair; it is a basic tool made for the hair on our heads. My go-to brush for quite a while now was a Babyliss blow-dry brush –pretty basic then-, until a dear friend of mine persuaded me to spend £11 on this bad boy –when I say persuaded, what I really mean is she bought one I wanted one too.  It claimed to rid of fizziness and give your hair a nice bounce. Bounce you say hmm, Denman? Bounce?
My hair is in ridiculously bad condition at the minute and is due a good cut, so I'm not even sure why I bought the brush to be honest, as I assumed it would do naff all to my wiry locks. Anyway, I blow dried my hair section at a time, curling the ends as I went and what a result! I have no pictures to show you, but usually after a good blow drying sesh my bonce is the size of one of those pom-pom balloons on elastic bands that you get from The Hoppings Fair –they're huge. My hair had a lovely shine to it, and obviously there was still some post-hair drying frizz present, but nothing a little Luxe oil couldn't sort. The ends of my hair were just the way I like, curling in one direction then the other, and I even got complimented on it that evening –buzzing!
I would recommend this brush to anyone with long thick hair, but I'm sure that there are much cheaper alternatives in Boots and Superdrug. It did take me a good ten minutes longer than my usual flip my head forward and blast the hairdryer all over my hair technique but it is worth it and I am happy that 11 quid hasn't gone to waste.
Has anyone else been silly enough to spend obscene amounts of money on a hair brush? Do you have a brush that is special or does any old brush do the trick?