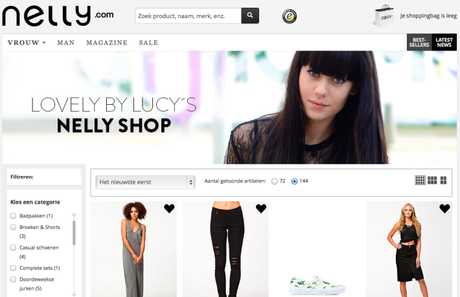 Sorry for my online absence guys!
As you might have been aware of, I was in Romania for a 24-hour rollercoaster about which I will tell you in the next blogpost, and today I spent the day catching up on sleep, giving my house a major late spring-clean and I've sorted out my wardrobe, ran errands and had all these little things to do AND no wifi which is why it's only now that I have some news for you.
It's good news though!
My own shop at Nelly.com is open again! You can find it here and it contains all my favorite items from Nelly.com – to make shopping a little easier if you don't have much time or if you just want to see my picks!
It's going to be updated every month and you can always find it by clicking the banner in my sidebar >>
I couldn't resist and ordered some of my favorites which I'll show you in outfit soon, but for now, go see my Nelly shop!