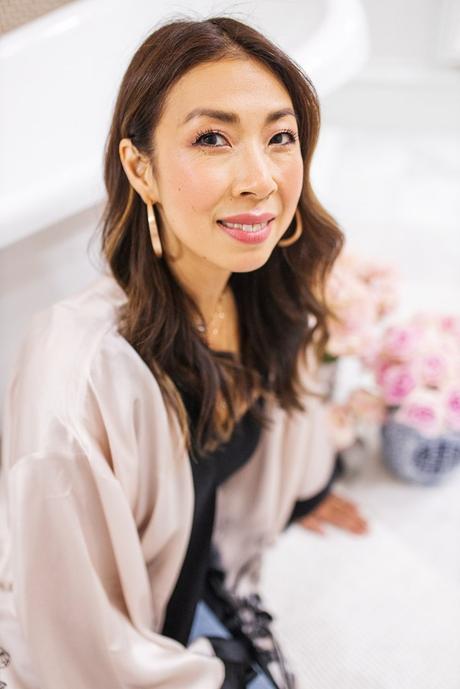 I love Winter because of the fashion and all the layers, but it tends to wreak havoc on my skin especially as I've aged and since my skin is a combination of dry and sensitive. I'm such a skincare and makeup fanatic (in case you didn't know) and wanted to share my current favorites to keep my skin glowing and dewy during this season. I've been trying/testing some new products and can't wait to share my must-have winter clean beauty products!

You can read about my normal clean beauty routine in this blog post. During COVID, I simplified and changed to cleansing (with this oil listed below) and then using the Augustinus Bader The Rich Cream moisturizer. Even though I consider my evening routine more like a spa treatment, virtual school and everything else was leaving me EXHAUSTED. So I had to cut it down to two steps! Apparently, Augustinus Bader is coming out with The Rich Cream version 2.0 and I cannot wait to try it!
I didn't include any moisturizers below because that could be a whole blog post on it's own! I could probably write a novel on it. Anyhow, the main change to get that glowing Winter skin is to find the balance of exfoliating and moisturizing. Without further ado, here are my favorite Winter clean beauty products.