On Thursday, I attended my fourth clothing swap. It's amazing that in less than a year, I've been able four different swaps, bring home bags and bags of new (to me) pieces that I genuinely love, and meet some very cool ladies.
I came home with less than I normally do, but I'm quite excited about what I got, which includes cognac-colored flatforms, a hot pink safari shirt, and a white shirt with the puffiest sleeves ever.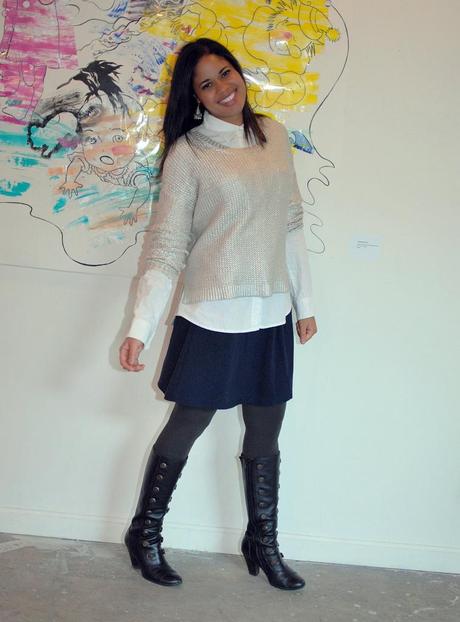 When my friend Lei Ann saw my sweater, she declared it my mithril. For those of you who aren't total science fiction geeks like us, mithril is the name for chainmail from Lord of the Rings.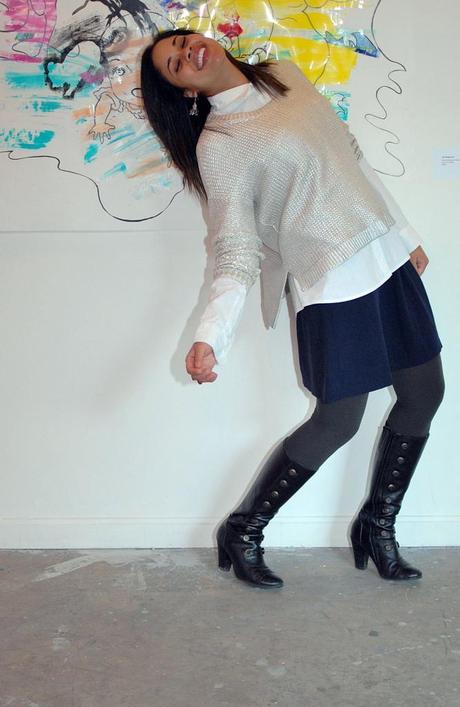 Oh, my mithril. It's so heavy!!
For more photos from the night, check out my facebook page.
sweater- H&M
shirt- J.Crew (swapped)
skirt- Gap
boots- Miz Mooz