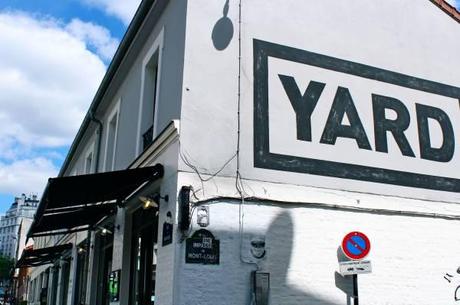 ... well not really. I'm not even sure what that really means but I just couldn't resist using that as the title.
So I have never been someone who is embarrassed to eat at a restaurant alone, for any meal. I never understood why people (well, mostly women) feel extremely uncomfortable breaking bread in public all by themselves. I'm not judging, we all have our quirks, this is just one that I never got. I always figured that if another patron in the restaurant is judging me for spending some time alone that their current company must not be all that exciting.
Planning on an early dinner date with myself, I wasn't exactly sure where I was going to go. Luckily in this town a reservation for a dinner before 7 is not necessary as this is a major Parisian faux-pas. Whatever. I wandered through the 11th making random turns down side streets, allowing myself to get lost. I made a final turn down rue Mont Louis and a little restaurant called The Yard presented itself, beckoning me in.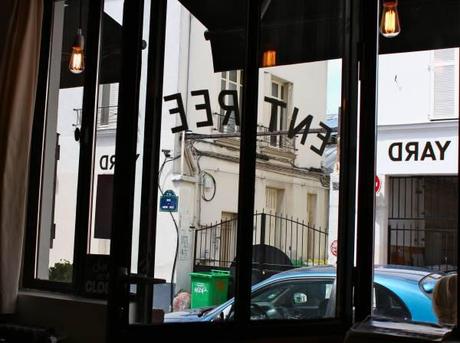 Walking into a stark restaurant because when I go on dates with myself, I'm on my American clock. None of this eating dinner at 10pm malarkey. I have thighs to keep in mind! I sat myself at a quiet table in the corner, pulled out my - okay, this is what I'm actually embarrassed about - eating at a restaurant alone in Paris at 6pm, no biggie. Reading volume, not one, not two, but four of the Gossip Girl book series, a little ridiculous.
Nestled in with my book with its cover bent back to conceal my literary shame, I ordered a big glass of red, The Yard Burger, and fries. Apparently I'm not that concerned about my thighs.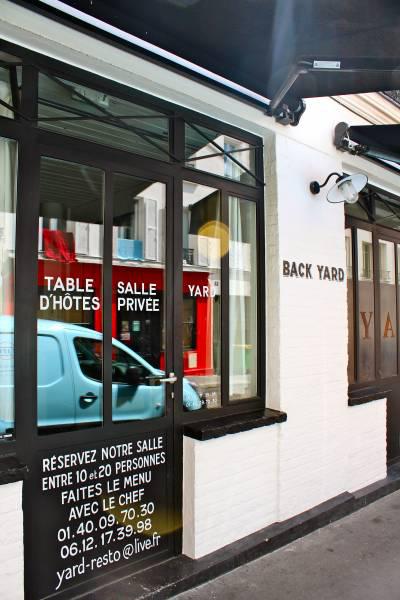 Although my priorities are currently on finding a new flat, a job and renewing an extremely expired visa, the search for a venue to host our
PACS
dinner is somewhat on my mind. My ears perked up when I overheard the staff discussing an event happening in the adjacent room that evening. After woofing down my delicious burger that was bursting with fresh local vegetables, and covered in a creamy dill sauce, upon my request, the restaurant's owner escorted me next door to show me the room.
The cozy room fashioned a large dark wooden table that seats up to 20, as well as a counter running along the side wall which can add another 5 or so. The room has its own kitchen where the house chef prepares meals off the menu, a tiled bathroom located at the back of the room so you don't have to share it with the restaurant patrons, a sound system is provided for iPods (I'm already playlist fantasizing), and a dramatic dripping candelabra that will give the room a warm October glow. The room had such a hip, a Vermont rustic yet chic feel, and just perfect for an intimate autumn dinner.
While we're keeping our options open, The Yard could be a possibility for the dinner we have in mind.
If this is our place, I may even have to break out a booty-romp to "Milkshake" to justify the title of this post. Oh please, who am I kidding? I never need an excuse to booty-romp, do the running man, the electric chair (I made that one up), the choo-choo train or to head bang...to Danzig.
So I guess the ball is starting to roll on this. Oh God, I'm becoming an adult and it's freaking me out, but in a good way. I guess this was bound to happen at some point because let's face it, I'm no spring chickadee...at least Gossip Girl is keeping me young.
If you're in this neck of the woods, I highly recommend this spot. I hear they do a great brunch. Bon'App!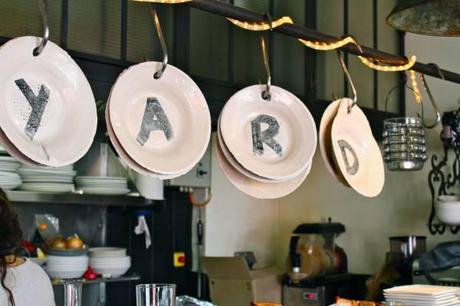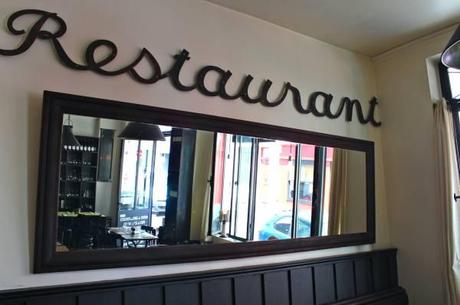 The Yard
6, rue Mont Louis
75011 Paris
Métro: Philippe Auguste
What was happening a year ago today? Ummm, I almost died.