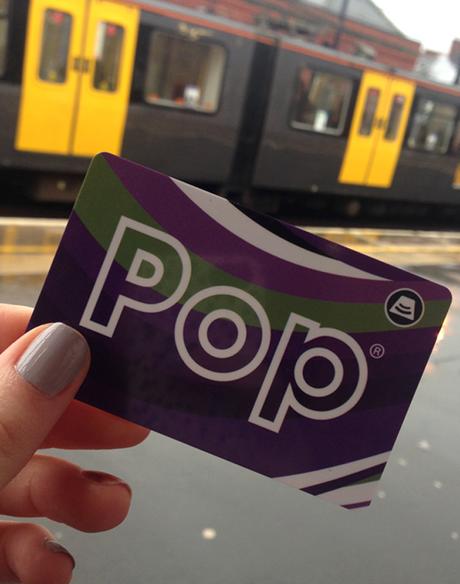 Whether you've been to London or not, you'll be familiar with the Underground, or the tube as it's more commonly referred to. Up in the North East we've got the Metro - same idea, a network of trains that will take you from A to B with a range of stations along the way.

I've used the Metro for years (back when I was younger, I likened it to being on a train) and it was pretty convenient to hop on from Park Lane Interchange to St Peter's if I was running a bit late for lectures (read: when it was raining/cold/just didn't fancy walking) as I could make it there in under 10 minutes compared to the 15-20 minute walk.
A couple of weeks ago, Sarah and I tried out the new pay as you go Pop cards. Think of it like an Oyster card for the Metro system here in the North East; you top it up, then tap in at the start and end of your journeys. Pretty handy if you're like me and seem to get to the platform just seconds away from the doors closing and having to wait another 10 minutes for the next one. Just tap in, hop on the metro and you're all sorted.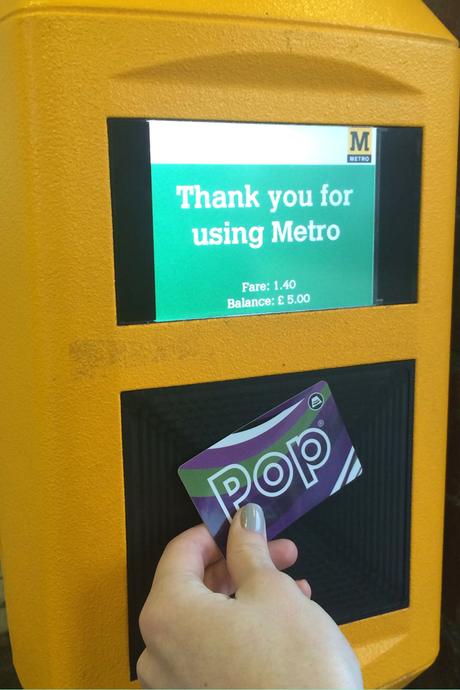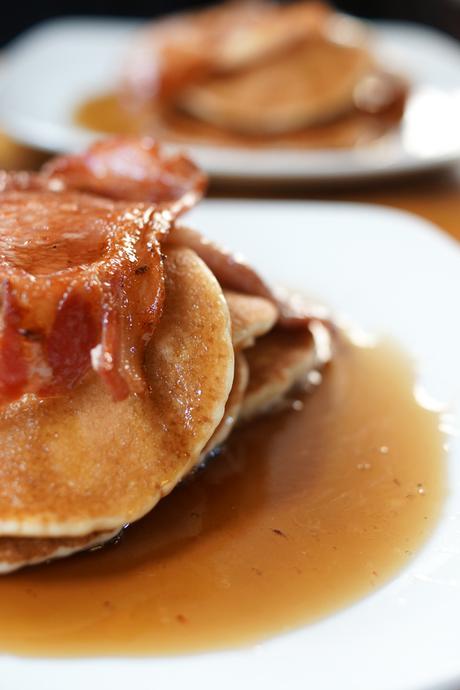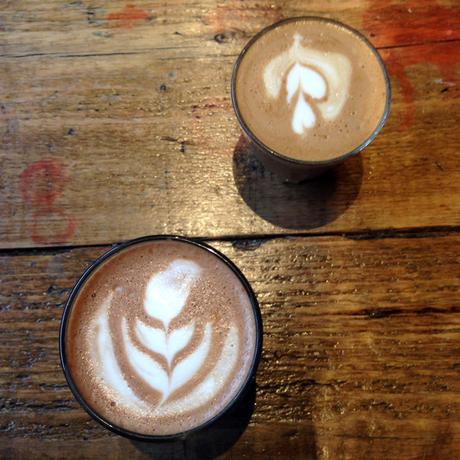 We hopped on the metro at South Hylton and went through to Monument station in central Newcastle. First stop; brunch at Blakes; because every Saturday should start with pancakes and Sarah had never been before! We both ordered the bacon pancakes served with lashings of maple syrup. These are proper American style, fluffy pancakes and with a pot of tea, they're exactly what you need to start your day!
After a good chat, we headed off to do some shopping around Eldon Square - keeping things indoors due to the weather offering hail, sleet and rain. I enjoy shopping in Newcastle and having Space NK, Reiss, Jack Wills, and Fenwick is great for me - not so much for the bank account! I couldn't help but pick up the new rose gold shade from Nails Inc!
With the sleety conditions in Jesmond we then decided to postpone our walk around the Dene and instead, head back to our old favourite, Holmeside Coffee in Sunderland, just a short walk from Sunderland's central train station. Holmeside has a cosy, friendly feel to it and they make peanut butter hot chocolate and coconut lattes - if you're a fan of either flavour, you definitely need a visit!
On a brighter day, I'd recommend visiting South Shields or Tynemouth, taking a walk along the coast (maybe even having an ice cream) before having a meal through Newcastle or back into Sunderland - I'll always recommend Lucianos for italians!
Have you used the Metro before? What do you think of the new Pop cards?