The sadness I feel at watching London burn is immense.
Surprisingly so because I've worked and spent large periods of time in my home country's capital. I've seen bombings, carnage and chaos rip through this magnificent city to the point where it has almost become normal to see such things. I've even worked on projects in government formed as a result of London's troubles yet this recent episode of violence and mayhem has disturbed me more than most.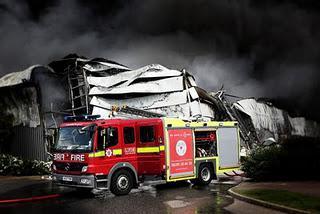 London's burnt.  Image: Flickr Creative Commons ian_fromblighty
 The events seem sinister and orchestrated. Images of shady figures clad in oversized hoodies, their faces wrapped in dark scarves are unsettling. The robbery and looting of shops and pedestrians in broad daylight is upsetting. At once, I am disappointed, angry and frightened for those innocent people on the street, in their shops, and hidden in their homes.
I'm relieved to be away from the wanton destruction and lawlessness spreading through the UK, safe in my beachside haven on the Northern Beaches of Sydney. But even Sydney hasn't always been a safe place and this is what I find equally distressing.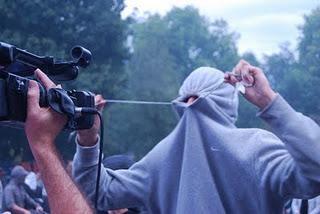 A hoodie wearer at the scene.  Image: Flickr Creative Commons Darren Cullen
 As I watch the influx of videos, pictures and narrative from the UK, I remember having seen this thuggery before, in cities you'd never think would experience such criminality, and two places I have called, and now call, home.
In Vancouver two months ago, riot police were called in to disperse hundreds of angry hockey fans following a defeat by the Vancouver Canucks in the Stanley Cup play-offs. Angry rioters set cars on fire, looted stores and taunted police officers in downtown Vancouver. Riot police fired tear gas, pepper spray and flash bombs in retaliation.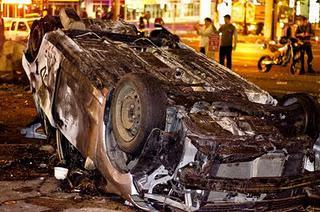 Vancouver riots.  Image: Flickr Creative Commons rommy ghaly
 Officials reported that dozens of people were injured, most were being treated for tear gas or pepper spray exposure, but that there were several major traumas, a number of stabbing victims, and a serious head injury or two. This was not the Vancouver I knew and loved. I was ashamed and amazed that such a thing could happen in this beautiful setting.
Back in 2005 in Sydney,
a series of clashes and mob violence
spread through the beach suburb of Cronulla and neighbouring areas resulting in extensive property damage and a significant number of assaults, including one stabbing and even some attacks against ambulance and police officers. The riots were triggered by an assault on a group of surf lifesavers by a gang of Middle Eastern men.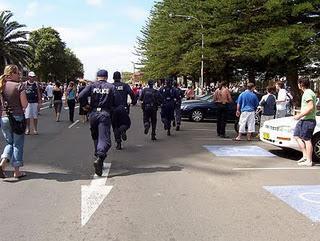 Cronulla riot police.  Image: Flickr Creative Commons Warren Hudson
 What then started as a peaceful gathering on the morning of 11 December to protest against a recent spate of violence against local people quickly turned into an alcohol-fuelled rampage through the local area and was followed by retaliatory riots thereafter. Watching the events unfold from my home at that time in Ottawa, I didn't recognize this racist, ugly side to Sydney that I would come to know more intimately over the days that followed.
The riots in Sydney and Vancouver showed that no place is immune to the thuggery and mob mentality of a certain segment of the population hellbent on destruction and, in some instances, injury or death. A new home and new country could be chosen on the basis of 'wow' factor, lifestyle, health and cost of living factors, but the negative side of human nature could never be truly avoided.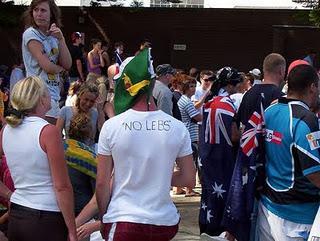 Images of racism in Sydney.  Image: Flickr Creative Commons Warren Hudson

As the riots in London broke out, a Canadian acquaintance commented that the Vancouver (and Sydney) riots were in no way similar to events taking place in London. She argued it was like comparing apples to oranges, that the Vancouver riot was isolated, intense, but a one-off, and something which shouldn't be placed in the same league as the UK riots.
I agreed that the rationale and extent of the Vancouver and Sydney riots were quite different, but the lawlessness and hurt were exactly the same.
After all, a riot is a riot is a riot. And we should all be afraid of that.
Have you witnessed recent events in London and the UK? What is your view on the events taking place? Or were you there when the riots in Sydney and/or Vancouver broke out?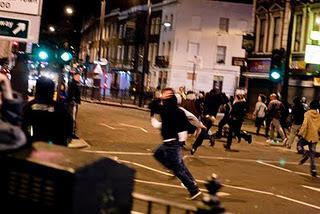 London rioters.  Image: Flickr Creative Commons ucluphotosoc