Hi Huneybees,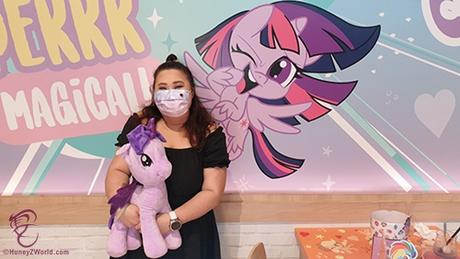 My little pony, my little pony

Friendship is magic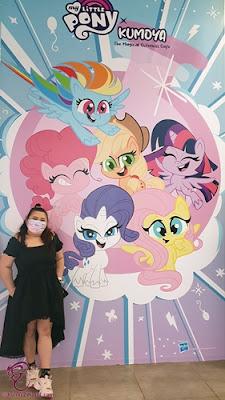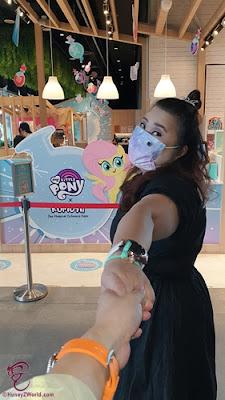 It was so much fun spending a lovely afternoon with my hubby and "friends". Kumoya Cafe at Orchard Central has transformed into Equestria and brought our favorite My Little Pony friends to town!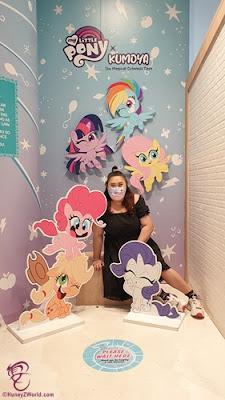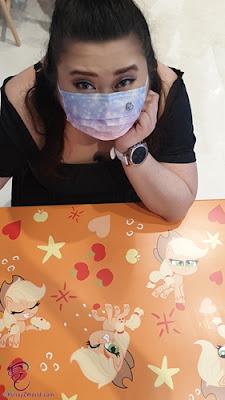 Walking into the magical cafe space immediately got me into the mood and I couldn't help going round, snapping pictures with Twilight Sparkle, Rainbow Dash, Fluttershy, Pinkie Pie, Applejack and Rarity. Each table was themed with each pony and we were given the Applejack one, with a Twilight Sparkle (of course, my favorite pony!) soft toy to accompany us. Let's grab some pics before we dine in then...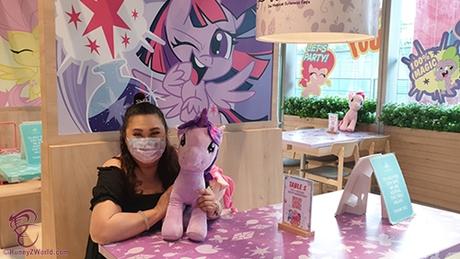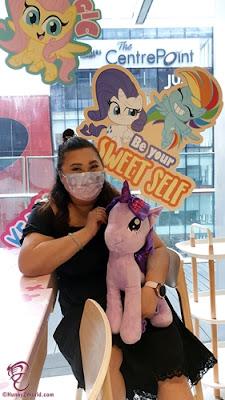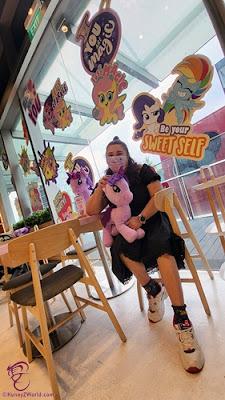 The whole cafe was filled with Ponyville vibes, if only I could bring all of them back!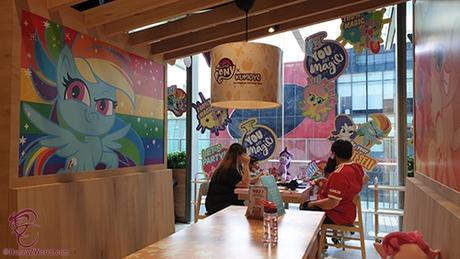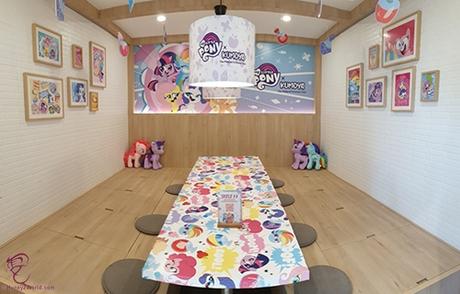 There's also a special private room for bigger groups with pre-arrangements, due to hygiene measurements, we were not allowed to go in for photos, so here's just pictures from "outside". I'll definitely be back with more friends, for the room. Hehehehehe...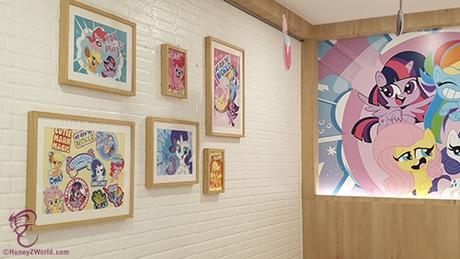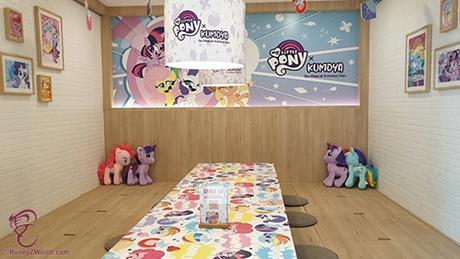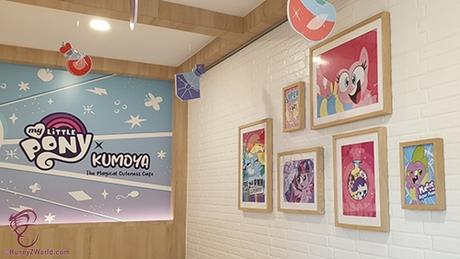 Ok, time to dine in!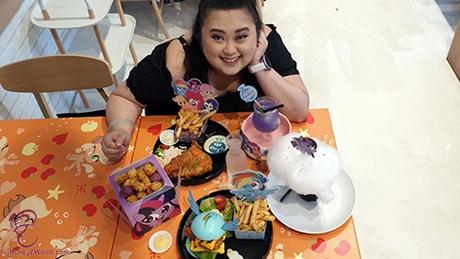 Each dish is beautifully themed with the pony's in mind and we picked a few magical ones to fill ur tummies in.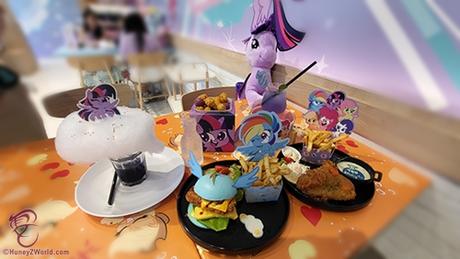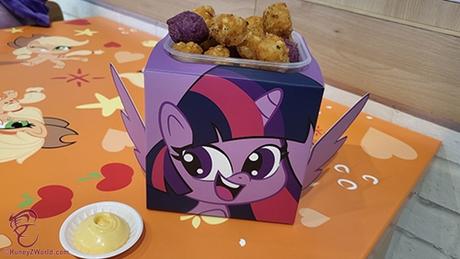 For starters, we had the Mini Tater Tots & Sweet Mochi Balls. 
It's served with a super adorable Twilight Sparkle box that had popped up wings on the side. These little bites make very good snacks with mayonnaise and we  finished it in a blink of the eye. We loved the Mochi Balls especially, chewy with a touch of sweetness, too bad there was just 4 of them in each serving...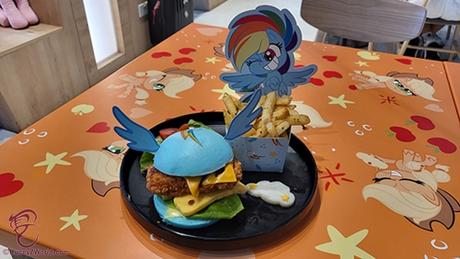 For mains, we had The Dashing Magical Rainbow Dash Burger and Say "Cheese!" We Run The World Tempura Fish & Chips. How can we miss out on a "Flying Burger" right?! 
You can choose the Impossible Plant Based Patty or opt for Chicken Katsu or Ebi Patty. We had the Chicken Katsu version and it was crispy on the outside, yet juicy on the inside, paired with the egg, lettuce and cheese, squeezed between the blue Mantou buns, we were ready to take flight.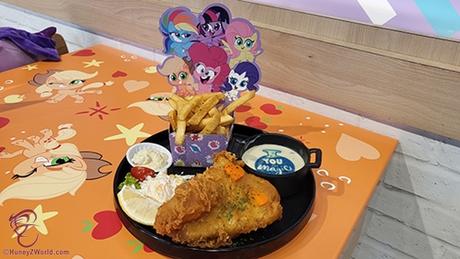 The Fish and Chips set was pretty normal, it tasted decent and we loved that the batter for the fish was not too thick and it was a pretty big helping.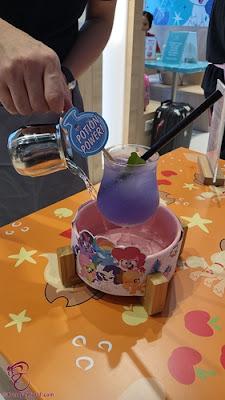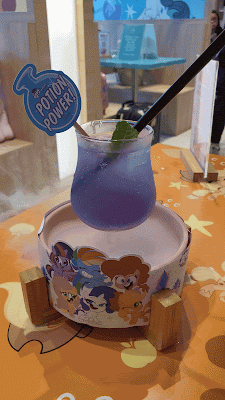 We ended the meal with a couple of magical potions -  Lychee Yuzu Galaxy Soda and Twilight Sparkle Watermelon Soda. Lychee Yuzu comes served in a bowl with dry ice and the potion is ready when hot water is added in, so you can enjoy this sweet fruity soda in a magical smoke.
*There's Butterfly Pea Flower inside the drink, so take note before having it*.