Things may have got off to a slow start, but suddenly the vegetable plot is delivering faster than we can eat. All that wet early on also means that everything has grown super-large. The (blight resistant) outdoor tomatoes from organicplants.com are over 7 feet high and starting to ripen, the gem squash are romping through the surrounding trees, and picking the yellow climbing beans requires a step ladder. In the greenhouse, the brandywine, black krim and sungold tomatoes are in full production and for once I've kept up with the successional planting of herbs. I thought I had sowed butternut squash, but the torpedoes I've picked look the the love child of a marrow and a squash. They will ripen in the greenhouse and it remains to be seen whether they will taste any good.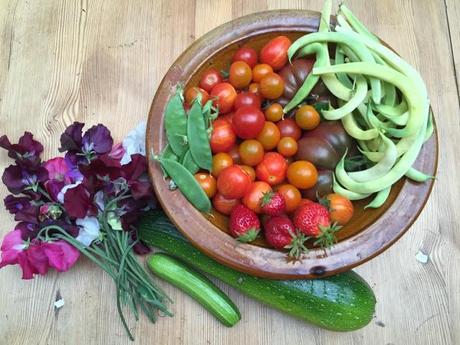 .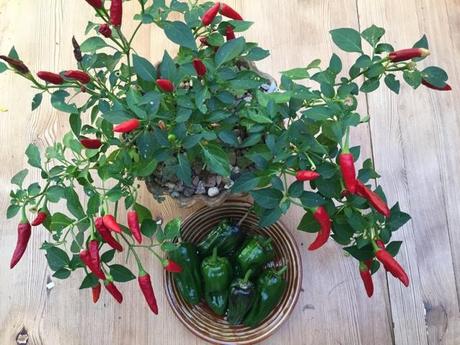 This morning's harvest Chillis and padron peppers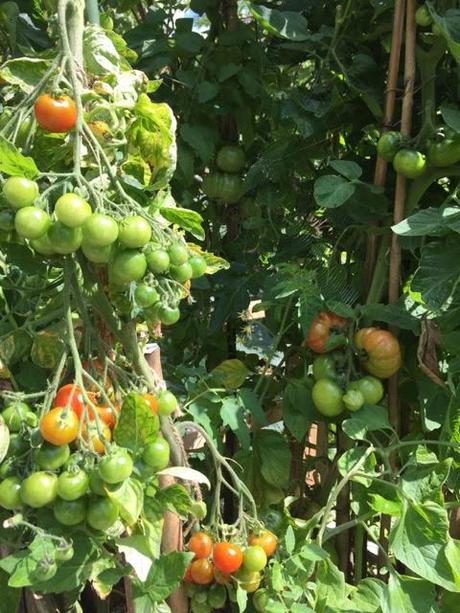 Outdoor tomatoes are ripening fast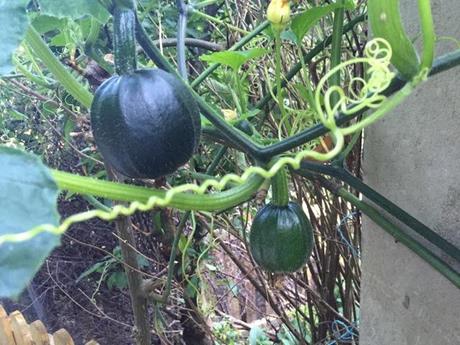 Gem squash romping through the trees courtesy of their telephone wire tendrils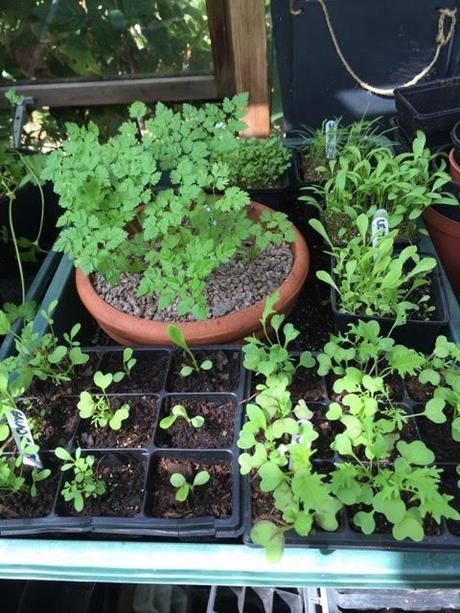 Successional sowing of herbs and salads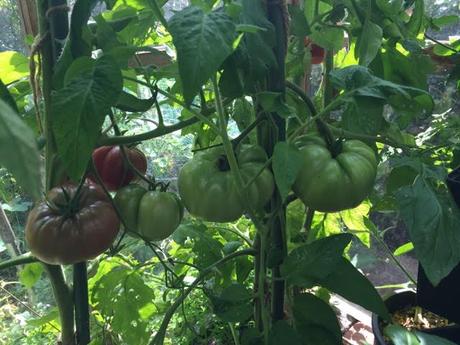 Fewer tomato plants and bigger crops this year – I've finally learnt that lesson!