FIVE INTERIOR BLOGS THAT I LIKE
Characterized by their
incredible t
aste, simplicity and pureness, 
in my opinion those are a very small selection of the trendiest blogs of the moment ...
Topic created for Flair Fashion and Home Magazine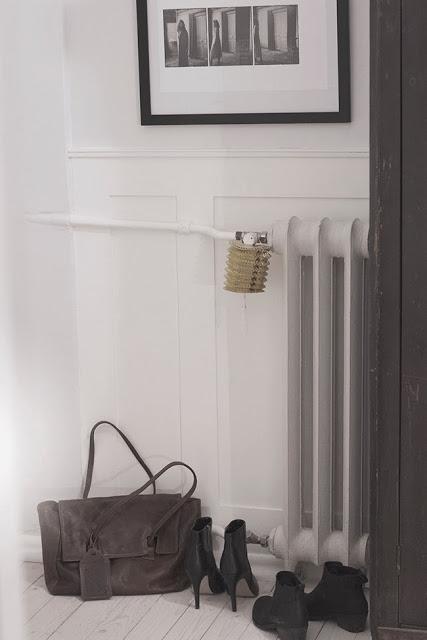 Source: Santuary
FRENCH BY DESIGN
The FrenchByDesign blog is written by Si, a French girl expatriated in the U.S. east coast. Si likes to mix and match styles and eras to create eclectic interiors. A self-confessed vintage and design addict, Si likes interiors that "think outside the box" and compiles a daily selection of interiors, house tours, diy projects or quotes on the FrenchByDesign blog.
http://www.frenchbydesignblog.com/
SANTUARY
The blog Sanctuary serves as a scrapbook of inspiration and glimpses of Rebecca's everyday life. she loves faded hues, patina and homes that looks and feel lived-in and cherished.
http://houseofbliss.blogspot.com.es/
STIL INSPIRATION
Pella started STIL INSPIRATION about two years ago to have a platform where she could collect her interior inspiration, pictures and moods that she likes.She thinks that it´s the perfect way to find your own style and to be able to play around with it.
And she feels great that she actually can inspire others while doing this.Her interior philosophy is plain and simple. She adores minimalistic spaces, bur for herself she always has to add a little more personality. That one perfect bowl, a vase with a branch or a simple flower and a furry sheepskin makes it feel like home for her. So what you´ll find on her blog are her favorite interiors and inspirational images in white and smooth grays or with darker as black and white contrasts. Depending on what mood she is in for the moment. For spring she also long for soft pastels like dusty pink and grayish greens. Just like beautiful cherry blossoms ...
http://www.stilinspiration.blogspot.com.es/

LA MAISON D'ANNA G
La Maison d'Anna G. is a bilingual (French/English) blog focusing on Scandinavian interior design and home decorating. As a Swedish enthousiast designer living in Paris since many years, she started her blog in 2010 with the ambition to show the richness and diversity of contemporary Nordic design. On the blog she shares inspiring house tours, new exciting design, upcoming trends, work of talented photographers or stylists, and occasionnally her own photos as well.With the increasing interest for the style and the products she shows on the blog, she decided also in 2012 to open a webshop, carrying a personal selection of great Scandinavian design.
http://lamaisondannag.blogspot.com.es/

CHERRY BLOSSOM BLOG
The Cherry Blossom Blog is a visual lifestyle blog, where Veronika shares everything she finds beautiful and inspiring, mainly focusing on interiors, design, styling and photography. The interiors posted are mostly Scandinavian or with a Scandinavian style or design elements. Simple and aestetically beautiful, simply to sooth the eye!  It's also a mix of moodbords, products and still life photography, carefully chosen to reflect her personal taste and also to inspire others!
http://cherry-blossom-world.blogspot.com.es/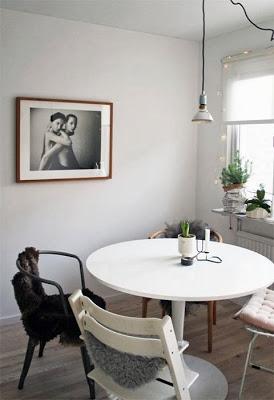 Source: Stil inspiration