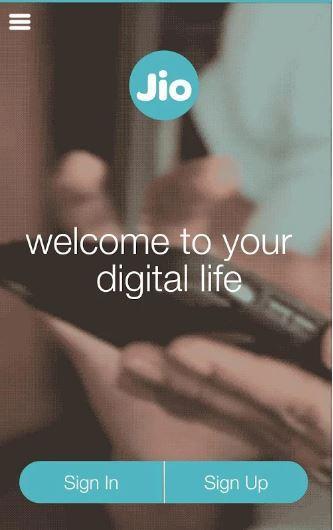 Even before smartphone users became excited about Reliance Jio, technology bloggers knew it was going to be big news. Being myself a technology blogger, I like trying out the latest techno treats. Yet, I confess, I refrained for long from seeking a Jio SIM. For one, I have no time for free movies or music. Most of my time is passed before a computer. So the Jio Preview Offer didn't feel all that exciting to me. But then I decided that it would be a good idea to check it out and review it on TechnoTreats.
So here's how my Jio experience has been till now:
Getting the Jio SIM:
Getting the Jio SIM proved easy. My smartphone was eligible for the Jio Preview Offer. I just installed the MyJio App, got the code, submitted my documents and received my SIM. No problem at all. From what I have seen on Twitter and Facebook, I do know that many people are facing problems in getting the code and the SIM. But the process worked smoothly for me. So far, so good.
SMS Notification of SIM's Verification:
It took about a week for me to receive the notification from TeamJio that my SIM is ready to be verified. I know that at least 3 of those days were wasted as the shop from where I bought the SIM did not submit my documents promptly enough. So I think the SMS was delivered quickly, considering the huge rush Jio is seeing these days.
And then the problem started:
Till this time, everything had worked smoothly for me. But my good luck ended there. My dual-SIM smartphone has 4G capability only in the first SIM slot. And despite several tries, the Jio SIM fails to get installed in it. It slips in smoothly. But the phone refuses to recognize the card. And despite several tries and tinkering with some settings, I am getting 'SIM not installed' message. Weirdly, the Jio SIM is being recognized by all other smartphones in my home. But being registered using my phone, it can't be validated on any other phone. And my smartphone is recognizing all other SIM cards I tried. I guess some bug is causing some compatibility issue between my ASUS ZenFone 2 and the Jio SIM.
Seeking help:
When I couldn't figure out the problem, I decided to seek help. I contacted ASUS through their chat support. They said my ZenFone 2 is compatible and eligible for the Jio free preview offer and there shouldn't be any such problem. I was advised to contact Jio support. I tried. And tried. And tried.
First I tried lodging my complaint through the Contact Us form given on Jio Customer Care page that promises 24 x 7 support. The form failed to submit despite repeated attempts. Then I sent an email to [email protected] 5 days have passed since, no response. Finally, I decided to try Jio's toll free customer care number 1800-88-99999. All through the day, I was told 'All channels are busy, please try after some time.' And when I tried after midnight, I was told a customer care executive would respond soon. I put the phone on speaker and waited. The waiting music played on. For an hour! The same story was repeated the next day too.
In short, during the day, the 24×7 customer care channels remain busy. During the night, there's nobody to respond.
To top it all, I'm now receiving repeated computerized reminder calls and messages from Jio to verify my SIM.
If you want to experience Jio, give it a shot by all means. If all works for you, that's great! Enjoy. If something goes wrong, then you need a hefty dose of good luck to get help!