Since the birth of my little man my weight has spiralled to the point I feel it's pretty much out of control. I'm the heaviest I've ever been, I feel dreadful and looking in the mirror is a traumatic experience. During my pregnancy I had severe

SPD

which meant any exercise dwindled to nothing and my weight very quickly escalated. 




I think I've finally go to the stage where I feel it's unacceptable to weigh as much as I do, I want to be able to run around with the little man and feel confident and comfortable in my clothes. Faddy diets really don't work for me, It's simple - I like to eat, so although shakes and tiny portions may work as a short term solution, they're never going to work over a longer period of time.  I need a diet that is both sustainable and edible! 
That's where Dief Chef come in. Diet Chef is delivered directly to your door and includes a daily breakfast, lunch, dinner and snack which equates roughly to a daily calorie intake of 1,200. It's suitable for those of us with a BMI of over 24.9, who have weight to loose. Choosing a months supply from their online product range was simple, I could change the quantity and variety with the click of my mouse and the website is extremely easy to navigate and read. It's full of helpful information and details about the plan. 

A months plan will work out at £61.25 a week or £245 for the month. It does work out cheaper to order more, with the 12 week plan costing £46.25 a week or £185 each month.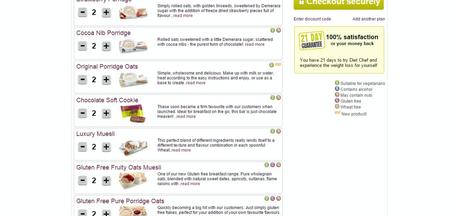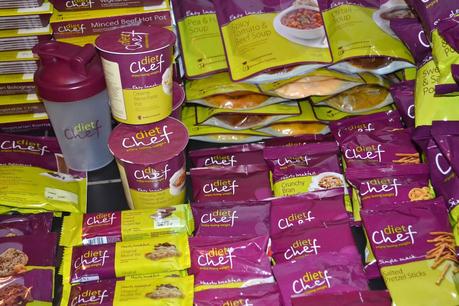 After I chose my food online I waited in anticipation for the delivery. It arrived in a matter of days without any issue. I was kept updated via phone and email with expected delivery times. And boy, is it a big delivery, the box is huge!
Diet Chef  products are all cooked sous
vide
which means there's no need for refrigeration. Storage is simple, you can simple bung them in a cupboard or box until you need them. Mine currently live under the dining room table in a cardboard box until I clear some space in a cupbaord. 
Over the next month I'll share my experience of Diet chef with pictures and opinions and the dreaded weekly weigh in. Keep your fingers crossed for a good result.
I have been given the opportunity to try a month on Dief Chef for free in return for my honest opinion