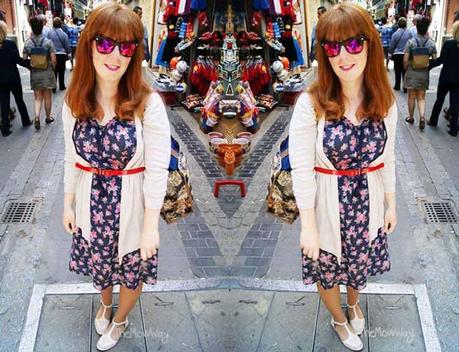 Last Sunday we decided to go on another Tourist adventur
e
!! We love to travel, but we don't always have the money to do so,
so why not go on a "trip" around your city?
As you may (our may not) know I am lucky to live in a VERY sunny place: Valencia, Spain! Read all about our previous "Being a tourist in my city" posts HERE! :)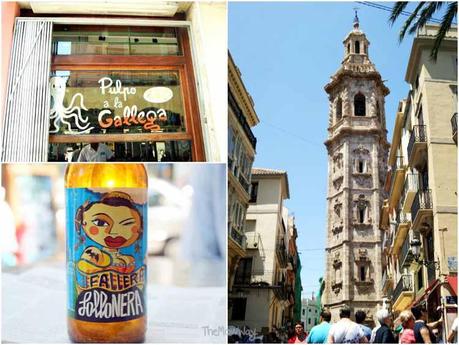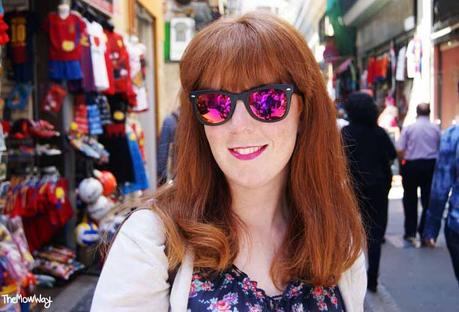 If you are going to do something, you better do it well!
So don't forget to really DRESS as a tourist
, you will REALLY get the most out of the experience!
Everyone thought we were tourists, so we were treated as so
, some people even tried to speak to us in "English in some places, LOL!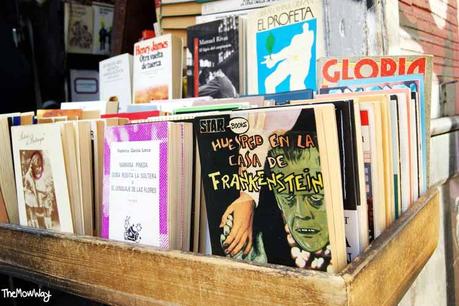 Love second hand shopping, this little stall behind "La paza de la Virgen" was a delight to find! Especially since they have books in different languages.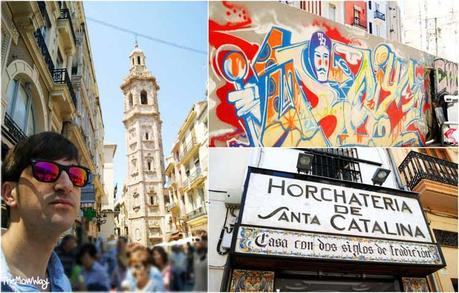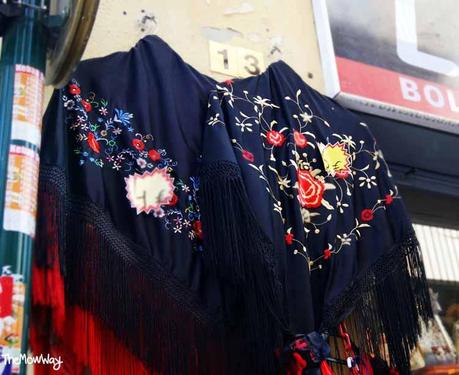 These "mantones" were only 4EUR, might not be the best quality, but they were loveky!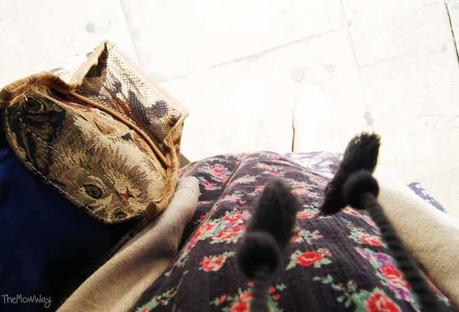 #crazycatlady handbag anyone? Love this handbag!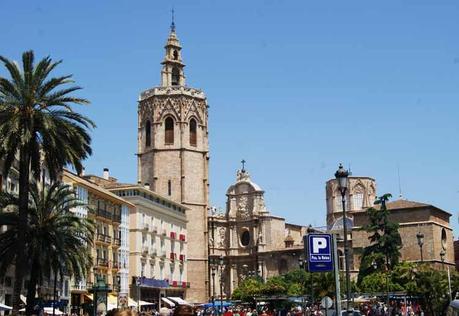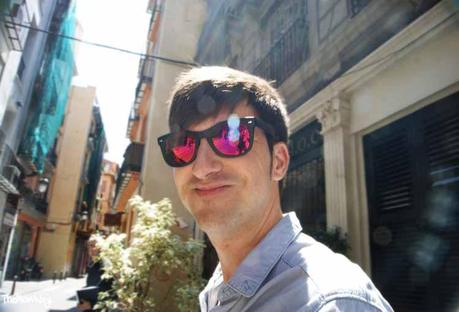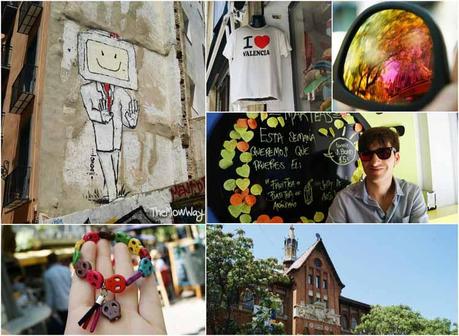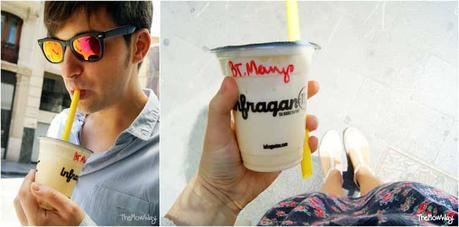 Stopped for some bubble tea near the
Town Hall Square
, but were surprised that the little "bubbles" inside, were not tapioca, but plastic bubbles with coloured juice inside, strange, but good. We were even lucky to watch a
"mascletá"
, firecrakers, tipical of
Fallas
.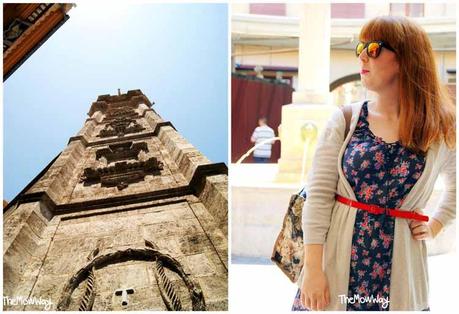 "El Miguelete"
, absolutely stunning with that bright blue sky!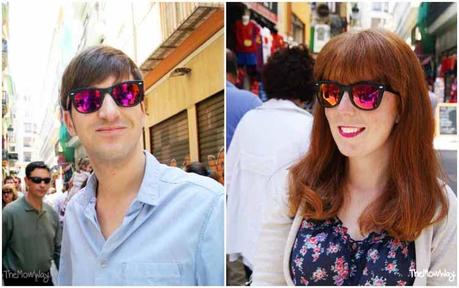 What do you think of Nino's new sunnies? I kept stealing them off him... might get hold of a pair for myself! Folding color mirror sunglasses: Yay or Nay?  
Ever been on holiday in your own city? Are you considering doing it?
Tell us all about it, share with us!! :)
Cardigan: Zara (15)
Dress: H&M (15ish) (

seen here)
Handbag: Pre-loved (2)
Shoes: Street market (5) (seen here

)
Sunnies: Boyfriend's (folding Ray bans)
Bloglovin' 

♥

Twitter 

♥

Pinterest 

♥

InstagramFacebook 

♥ Hello Cotton 

♥ 

Google+