Saturday I attended the Hobo International Sample sale at their warehouse in Annapolis Junction. Last year I attended and ended up with quite a lot of scores
(see my post from last year).
This year I planned on being far more frugal - I knew I needed a replacement wallet
(yep, still using the same wallet from this post),
and was thinking maybe a small crossbody or clutch. That's about it.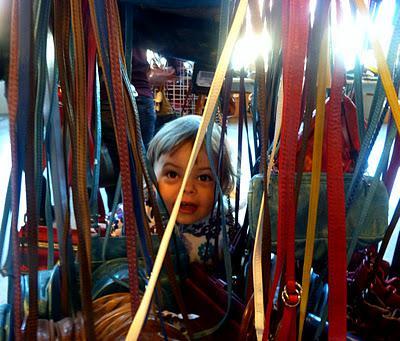 Who is that hiding behind the rack of mini crossbodies?
Then my sister was seen by a Hobo International employee while she was watching over this little fashionista and was given a 50% off coupon. This extended the money I budgeted for the day and I got a couple more goodies...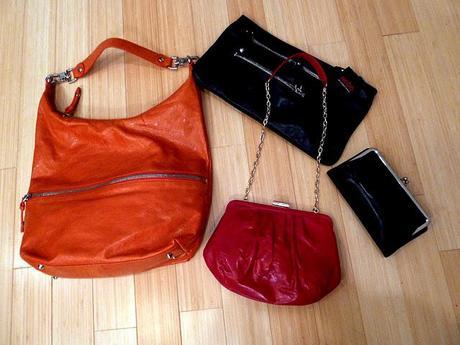 My haul from the Hobo International Sample Sale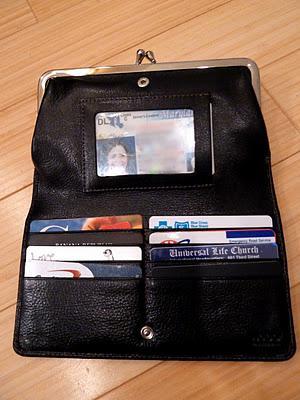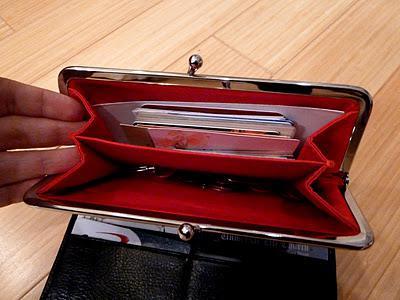 The "Diane" wallet isn't as popular as Hobo's famous "Lauren" but it is PERFECT for me and my lifestyle. I dug through their bins and only found this one - while I would have preferred a color and smooth leather, I couldn't beat getting an almost $100 wallet for $25, and based upon all the years I have been loving my last "Diane" I knew it was a good use of my money. I love the layout - a place for all my cards, a pocket behind it for bills. The window pocket holds my ID and business cards, and then the change purse portion is divided so I have one part for change and the other for coupons and loyalty cards.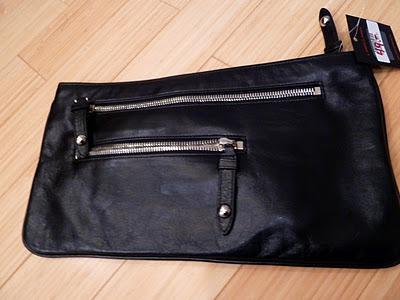 You can see from my outfit post yesterday that I also got this clutch. I don't know the name of it, it looks most similar to the "Cristel" but not quite. This also was $25 at the sample sale. I love how one side has zippers but the other is smooth - two looks in one clutch!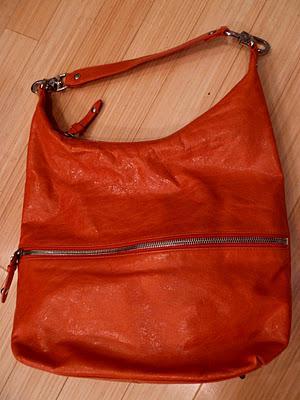 This bag
(Hobo International "Jude")
I wasn't planning on getting. My sister had
it
and I thought it was awesome, but she decided she didn't really need it. She's not the type to change her bags with her outfits, and I am. and I have been saying I would like a more casual bag in a bright color. This bag ended up being $60, which is an awesome price compared to the current retail for $248!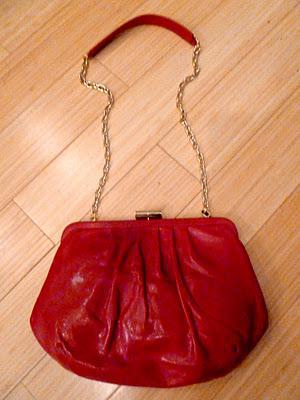 And the final bag I got was the "Dove" in red. I had been admiring this bag on the Hobo International site for a while and was excited to get it for around $25 at the sale. It has the cute chain and leather strap, but the strap neatly tucks into the bag to be a clutch. My sister ended up getting the larger version of this bag
(the "Birdie")
which makes an adorable oversized clutch.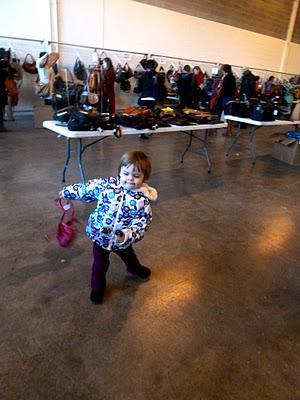 Emerson rocking out at the sample sale
I went with my sister who got the Birdie and a small berry colored patent crossbody; also went with my mom who got an adorable black glazed leather handbag. My sister and I each got a pair of sunglasses which were $9 at the sale. It was a successful trip for all!
Did you attend the Hobo International Sample Sale? What did you get?

Hobo International

Follow Me | Twitter | Facebook