Hellooo shimmers,
A few weeks ago I went to Barcelona with my Mum, Dad and Brothers for 3 days for my dads 50th Birthday. Barcelona is a fantastic city and so I thought I would put a little guide together about the must see places and the things you have to do in Barcelona if you go.
1. Go on a Bus Tour.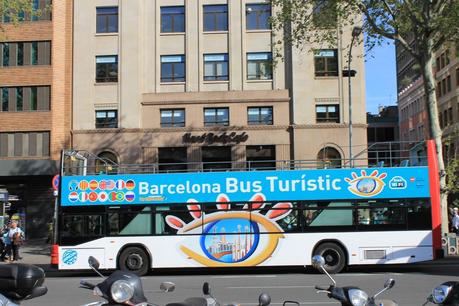 We bought a day pass for the bus tour. You can hop on and off whenever you like. You get to see so much of the city, especially if you are just going for a long weekend like we did.
2. Park Guell.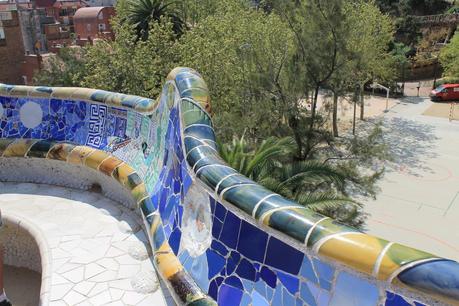 It a park designed by Gaudi, You can walk around some of the park for free but to see the amazing mosaics and the mosaic salamander then you have to by a ticket which I think were 8euros (definitely worth it). Sometimes you have to book a slot to get into the paid area so buy your ticket, go round the free area and then into the paid area. (If you are going on the bus tour it takes you out to Park Guell.)
3. Cable Car Ride.
Either the one that goes up Montjuic hill, or the one that goes across the port. They give you fantastic views of the city. (The bus tour goes here)
4. Sagrada Familia.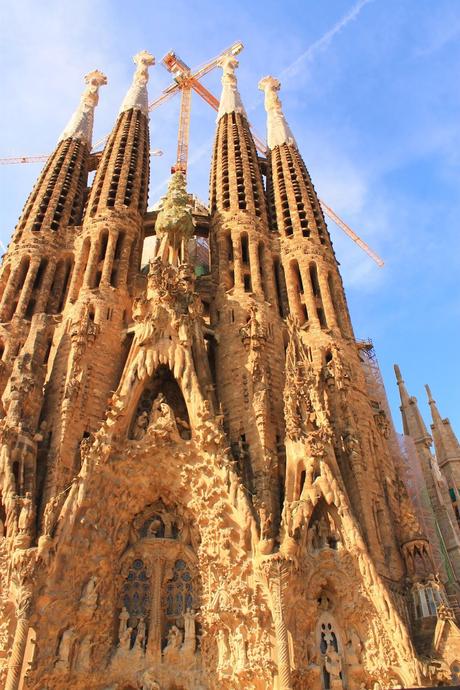 A gorgeous cathedral, with stunning mosaics and sculptures. You can book tickets before you go, but if you dont, dont be put off by the queues, we were queued around the corner and it took less than half an hour despite the man saying it would take 3 hours! (The bus tour goes here)
5. Casa Batillo.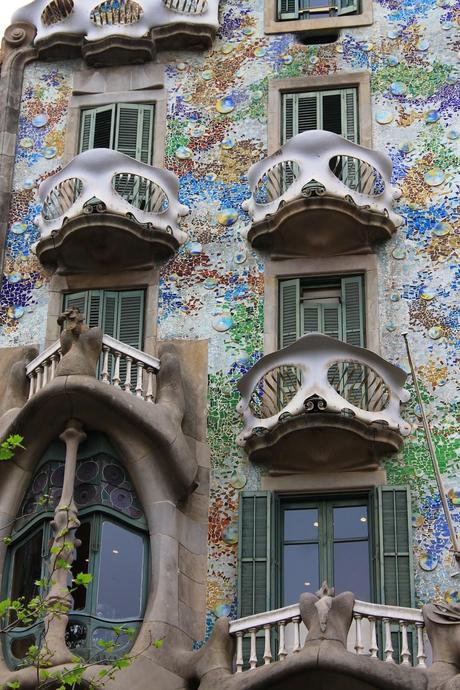 It is like a fairytale building, it is absolutely stunning, we never went inside but the outside was stunning enough for us. It is mosaic with skull resembling sculptures on the balconies. (The bus tour goes here)
6. Gothic.
Have a wander around the gothic part of the city, there are little squares with cafes and restaurants as well as shops. good way to fill the afternoon
7. Las Ramblas.
While you are taking in the Gothic part of the city, head down las ramblas. Las ramblas connects the port to the main square- Plaza de Catalunya. It is a large walkway down the middle of the road, lined by trees with stalls. A market is on the street at the weekends.
(The bus tour goes here)
8. Barcelona Football Stadium.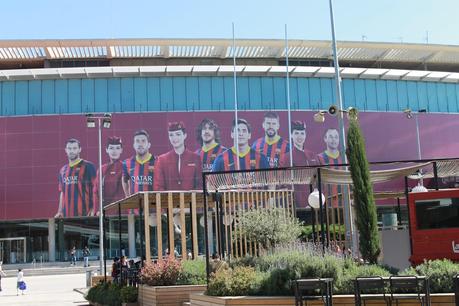 If you are a football fan (or even if you aren't) the Camp Nou is definitely worth a visit. With its impressive size, large souvenir shop and guided tours of the stadium its great for those footy fans. You can go round the outside of the stadium and visit the shop for free, the guided tours of inside the stadium need to be paid for. (The bus tour goes here)
These are my selection of must see places and things to do while in Barcelona
Laura x