This weekend marks one year since my co-founders Stefan, Tuba and I sat in a hotel lobby and first brainstormed Crescendo. In the last twelve months we've gone from ideation to launch, cohabited in two apartments in two cities, and lived and breathed our company mission: to build technology that makes the world more empathetic. I want to share with you four of the big firsts we experienced this year.
1. The First Funding
When we met, we dove heads-first into validating our idea. It was the beginning of December, 2017, and at the time we were working on an anonymous platform for reporting sexual harassment at work. While researching, we managed to secure a pitch slot at the Ted Rogers Management Conference, where we pitched to a crowd of students on International Women's Day and won a $5k grant from the DMZ Sandbox. For a long time, that was the only funding we had — in fact, we stretched that money from March until the end of August, when we put in personal loans so we could hire our first employees. Startups will spend as much cash as you let them, but you can get really far without spending too much, especially if you take advantage of free programs and resources available for young companies.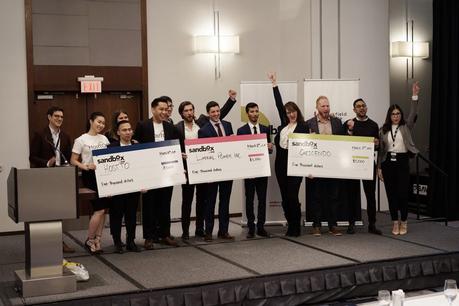 2. The First Pivot
The first rule of startup success is to validate before you build. Validate, validate, validate. We spent the first half a year just testing our assumptions, and whittling down our Big Idea into a viable plan. It was through this process, around May, that we reached a point where our findings no longer supported the product vision we were pitching. So on a sweltering day in May, we sat down in our tiny apartment in Toronto and threw hundreds of sticky notes up on the concrete walls.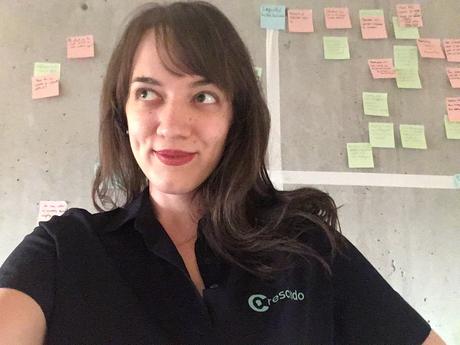 We wrote out everything we knew, and everything we thought we knew, and broke it down to the core truths of our market. From there, we were able to set our sights on a new target and kickstart the research process again — and this time, our assumptions rang true. That's how we landed on Crescendo, the Slack app for continuous, curated diversity and inclusion education.
3. The First Hires
I'll never forget the morning our first developer said yes. I was awoken from a deep sleep by Tuba's happy yell, echoed soon after by Stefan's, filling the hall of our little apartment. I scrambled to open my email to confirm, then flew out of bed yelling "SHE SAID YES!" We all high-fived and hugged, and I remember thinking, this just got real.
When our Product Designer, Rebecca, video called us to discuss the offer, we did our best to give off a calm exterior, but inside we were so nervous. Then they said the magic words, "I'd love to work with you," and we all just burst into happy shouts. Thus we were fondly dubbed as the team with 'no chill' (Rebecca responded by photoshopping themself into a team photo they found on our website, so they have equally little chill).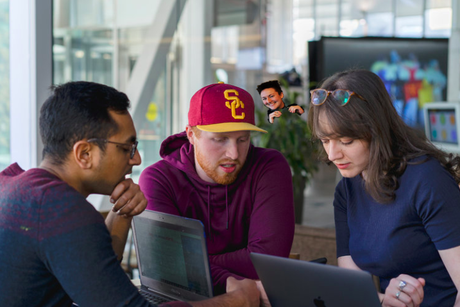 There's nothing quite like the feeling of people believing in your vision, and wanting to align their own path with yours to make it come true. We're so grateful for all the people — developers, researchers, investors, customers, mentors — who have filled our journey with such warmth. Which brings us to:
4. The First Users
If there's one thing I've learned from startup life, it's the importance of testing. Not just testing as you build, but testing that what you've built is resonating with the people you're building it for. Our first customer launch took place while we were at the beginning of Techstars, shortly after the end of Mentor Madness (during which we met 80 mentors in 10 days over the course of three weeks), and it felt like a hectic race to get our platform to a point of stability. We didn't get to test with nearly as many beta users as we'd hoped before going live with our first pilot, so when we finally got it in the hands of our customers, getting real user feedback was like a drink of cool water. Now, our first customers remain a core part of our product iteration process, and we've baked user testing into our prioritization and development methodology.
So what's next?
This week, our tenure at Techstars Montreal comes to a close, just one year after we first shook hands as co-founders. With 2019 on the horizon we're out of the accelerators and have got exciting features ahead of us — and I know I speak for my whole team when I say we're excited for all of the firsts that are still yet to come.
. . . . . . .