I wanted to try caviar nails for quite a long time. I saw this beautiful caviar kit when I went to shopping in a local mall the color was inviting, I quickly grasped, billed and made it mine.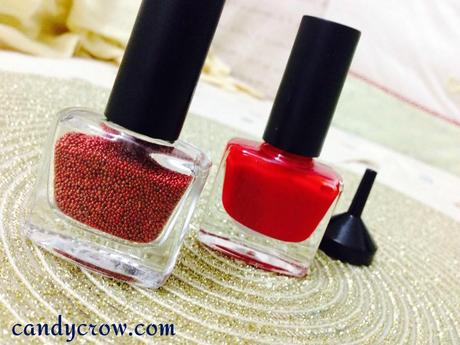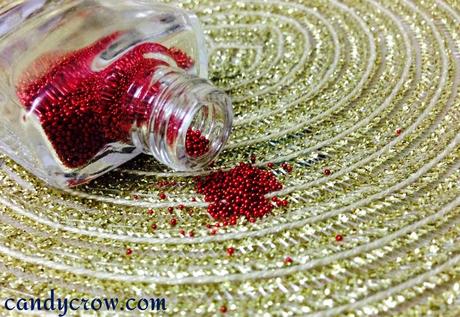 Price : Rs150
The kit came along with a nail polish and micro beads of the same color. The nail color in that kit is specially made for caviar nails, it is quite viscous and doesn't dry up quickly so we don't have to rush up with the process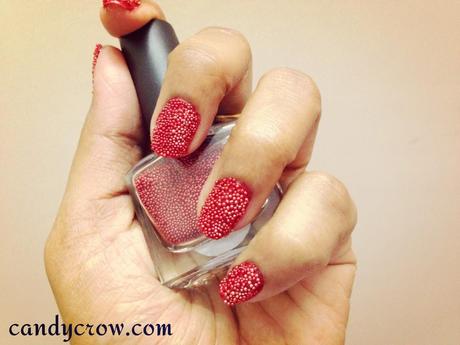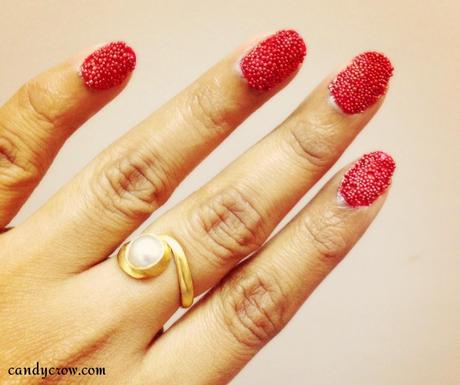 How to apply Caviar Nails :
1. Paint the nails with the nail polish.
2. Sprinkle the micro beads over the nails while the polish is still wet.
( Keep your nails over a bowl while sprinkling to collect the left over beads for future use )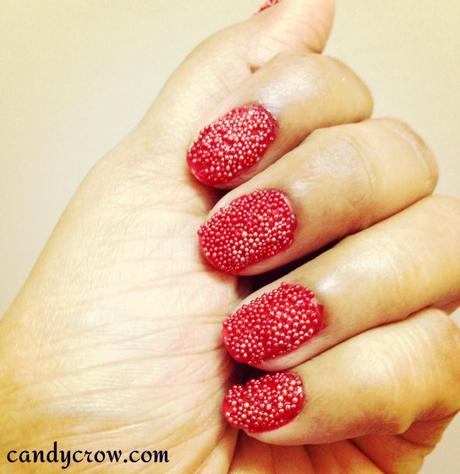 I was quite happy with the result and the effect lasted for 3 days. I am planning to buy more colors during my next visit.
Do you like caviar nails ?