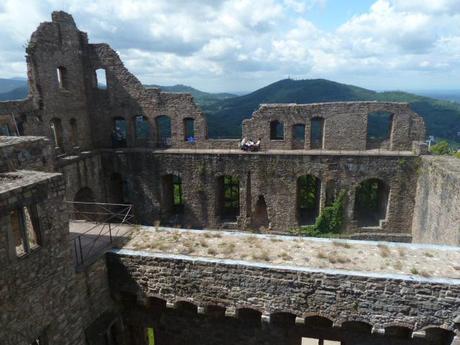 I have explored quite a few castle ruins in Germany and while I always enjoy visiting them, I recently visited some castle ruins that took my breath away – quickly becoming my favorite castles ruins in Germany.  This is a bold statement considering there are ~25,000 castles/castle ruins in Germany, but I think after looking at the photos you will see why.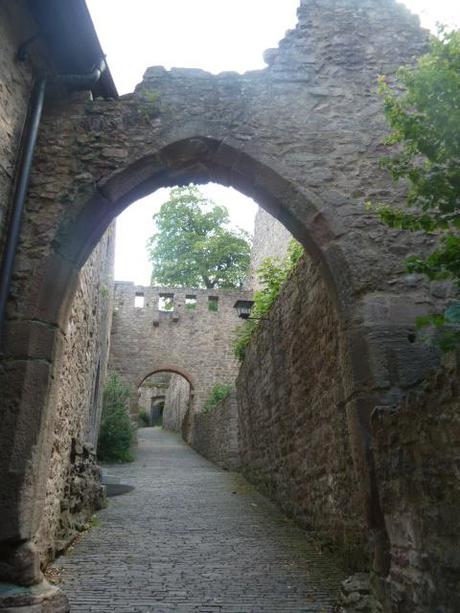 The entrance to Altes Schloss (Old Castle) in Baden Baden.
My favorite castles ruins in Germany are in Baden-Baden, a spa town located in the northern Black Forest to which Bill Clinton once famously quoted "Baden-Baden is so nice that you have to name it twice."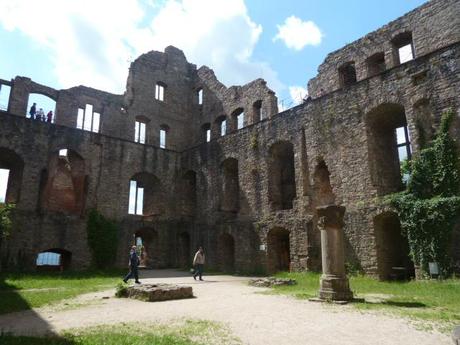 Interior of the castle ruins in Baden-Baden.
Officially the castle is known as Hohenbaden Castle, but locally as Altes Schloss, meaning Old Castle, a well deserved name considering the castle was built in 1102.  The castle sits high on a hill, which ambitious visitors can reach through a forested hiking path, or less energetic visitors via car.  Once visitors have passed the entrance way, this is what awaits them (above photo).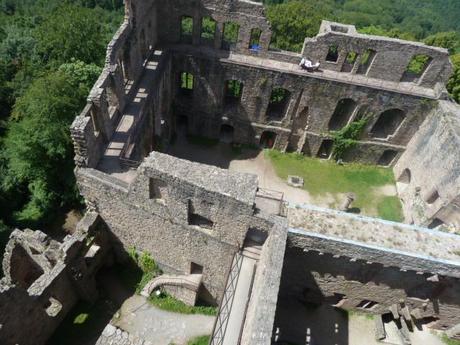 The castle ruins in Baden Baden are the largest castle ruins I've explored in Germany.
The castle ruins are by far the largest castle ruins I've ever been too.  Normally I can explore castle ruins in about 10 minutes, but it took us over 30 minutes to fully explore these castle ruins complete with secret dungeons.  I was seriously jealous of the people having breakfast (shown in above photo) on the castle ruins makeshift terrace.  There is also a restaurant in the castle ruins, but the view from where they were sitting is outstanding!  Needless to say I already hinted, perhaps not so subtly, to J.P. (my German fiance) how grateful I would be if he could make this happen someday.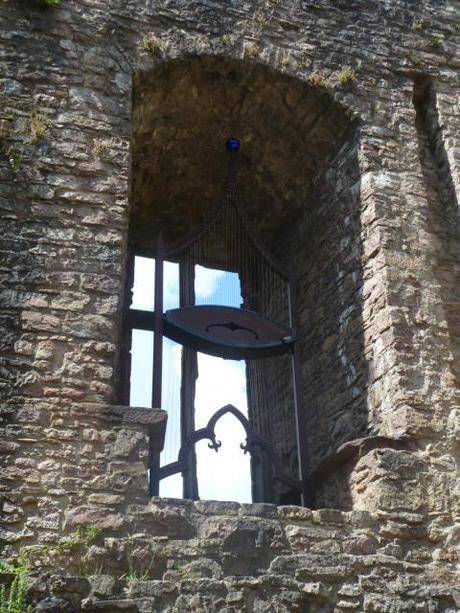 The largest wind harp in Europe is also found at this castle ruin in Baden-Baden.
Not only is Altes Schloss the largest castle ruin I have ever been too, but it also houses Europe's largest wind harp with 120 strings measuring almost 4 meters.  There was a gentle breeze the day we went and a soft calming sound could be heard from the wind harp.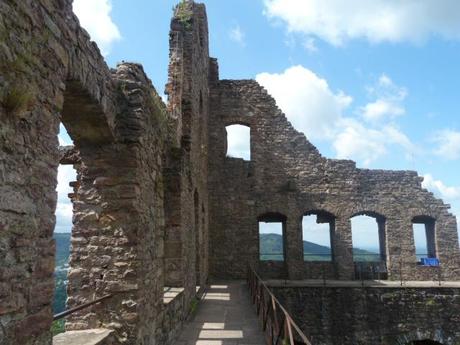 The views from this castle ruins are impressive overlooking both the Black Forest and the Rhine Valley and maximized by the walkway at the top of the castle ruins.  I can see why the Margraves of Baden (a title given to the counts of Baden) choose to live here from the 11th to the 15th century.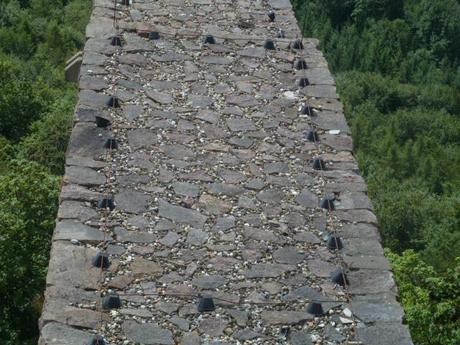 The castle ruins have built in modern lightening protection.
With the outstanding views afforded by the castle ruins comes the risk of being struck by lightening – a real concern as many castles in Germany have been badly damaged by lightening at some point, including Heidelberg Castle.  Fortunately the Altes Schloss has modern built in lightening protection in which if it gets struck, the current runs down these wires and into the ground.  (I'm sure it's a bit more complicated than that, but that's the gist of it).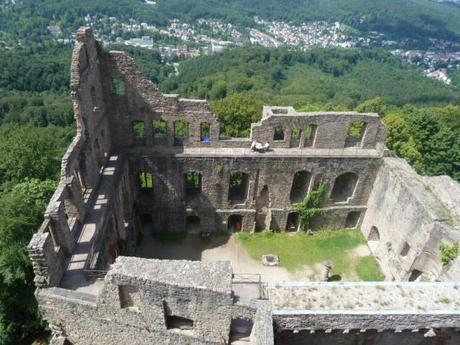 View of the castle ruins and the Black Forest.
As if that wasn't enough, guess what the cost is to enter these castle ruins?……FREE!  Unbelievable!
Have you visited the Altes Schloss in Baden-Baden?  If so, what was your impression?  What are your favorite castle ruins?
You may also be interested in:
Castle Ruins in Stuttgart
Hiking in Germany with Castle Ruins
Hohenzollern Castle:  One of Germany's Top Visited Castles
Lichenstein Castle:  7 Interesting Things
Photojourney to Heidelberg Castle
For more information see the City of Baden-Baden Tourist information