As per my previous post earlier on today. I am proud to be a part of the Prezzybox pundits team once again.
My first product earlier was the Apron Guides. Now for my second product which is also one for the kitchen and the cooks out there.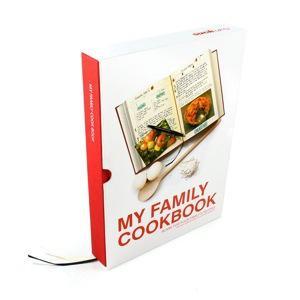 This is the My Family Cookbook. At first I thought it was a recipe book, and in a way it is. There are no recipes inside it; at least not to begin with. The whole idea of this book is that the owner of it writes in their own family recipes.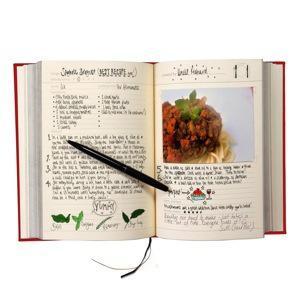 There are hundreds of pages for writing in family recipes. Each page is specifically designed to easily record any family recipe. There is space to write in the recipe name, how many it serves, cooking time, ingredient list and even a difficulty rating. Then of course a huge space for the method.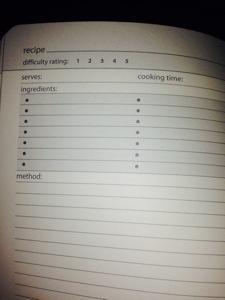 On the adjacent page to all this unforgettable information is even more page space to note down who it was created by, hints & tips, a family review with star rating and a space for a photograph of the finished meal.
The front of the book boasts a very handy page index. I can basically number my own pages as I wish and then write my own page index reminding me of what is on each page. There are some useful and interesting kitchen guide pages with things such as cooking times. A family hall of fame pictures gallery so I can add photographs of everyone. Plus several pages for notes.
The back of the book also has several blank pages for useful tips.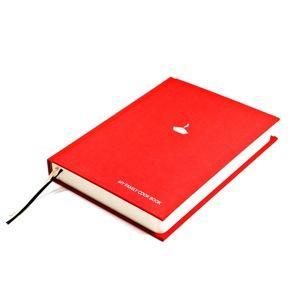 The book features a hard back red cover with a plain and simple design. A slip in box comes with the book, allowing it to be stored away and protecting it from damage.
I think this book is a lovely idea. It is a little like a family memory book only it records family meal times and family recipes instead. It's the sort of thing that could be passed down from one generation to the next. Thus keeping and preserving those much loved family recipes for ever.
The family cookbook costs £19.95 from Prezzybox