Bordering both the Middle East and North Africa, Israel might not be seen as the most 'European' of places but it has competed at the Eurovision Song Contest since 1973. From 'Gali Atari's victory alongside 'Milk & Honey' with 'Hallelujah in 1979 to 'Nadav Guedj' with 'Golden Boy' in 2015, many contrasts have been served by Israel at the ESC! Mazel to Israel at the ESC!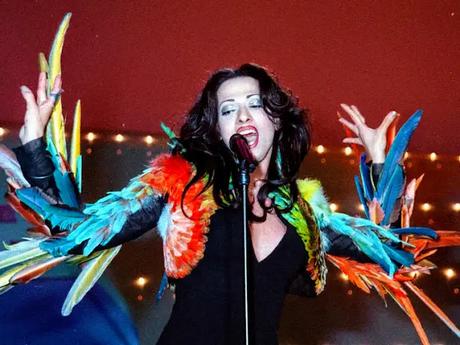 Taking Israel to news heights with her glorious victory in Birmingham, 'Dana International' won the title with 174 points! Her empowering performance angered the Orthodox Jewish community but Dana performed regardless, representing Israel at the Eurovision in 1998 with color and energy! It was the perfect winning song, proclaiming 'Diva' was very much the mood for the contest! I didn't properly get into Eurovision until 2003 but I absolutely knew about Dana International, it was truly impossible for me not to have known about her and her win in Birmingham! Performing at the National Exhibition Centre (NEC), we all knew about that 1998. Israel for me doesn't stand as the most European of nations because it's at a crossroads with other continents, adding the Hebrew language to 'Diva' had us loving Israel even more! A true anthem about being oneself, we will forever be proud of Dana's international impact! Ding Dong? Yes, Dana came back to perform 'Diva' alongside Netta in 2019! Almost! L'chaim to that! 
Israel's Eurovision 2000 participation took a new direction with 'Ping Pong'. Their song 'Sameach' sounded a little bit like 'Gina G's' own 'Ooh Ah (Just A Little Bit)' with some familiar electronic cords, I did not see this entry but with the wonder that is 'YouTube' it was possible! That 'pop group' energy reminded me of 'Scooch' but just without the production nor gimmick, come on 'Ping Ping' where was your Eurovision Gimmick at? 'David D'Or' didn't qualify for the final in 2004 but after catching up with his 'camp' stage performance, the production deserved 12 points regardless! His high pitched almost 'operatic tones' screamed everything Eurovision should be, entertaining it was to watch! Kitsch and oozing with 'empowering lyrics' longing for a place to be accepted to love, you know the story! Israel was about let another diva out onto the 'grand final' stage, Eurovision would let the children know what time it was! 'Ping Pong' and 'David D'Or' weren't victorious but they should both still be celebrated regardless of placing! IS!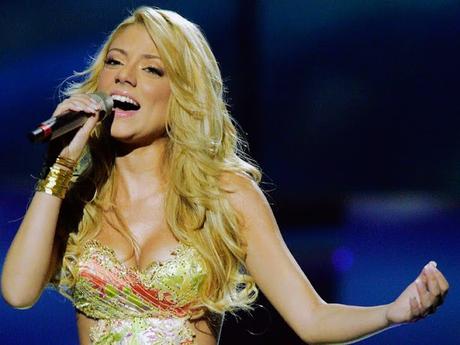 2005 brought 'Shiri Maimon' with 'Hasheket Shenish'ar' with an air of an Israeli 'Mariah Carey' about the entrant for Israel! Serving strong vocals, Israel had me looking at potential winning contender within 2005's Eurovision Song Contest. Narrated as if a 'broken heart' plagued the performance, the song 'Hasheket Shenish'ar' had me loving the dramatics of it all! It was a proper impactful 'pop diva anthem' without 'Shiri' needing to try hard, it was effortless if you ask me! Her blonde hair and carefully styled dress had a 'goddess-like' figure representing Israel in Kyiv, Ukraine! In my opinion she had won but unbeknownst to me, this singer was already quite well known in Israel, did that have something to do with her placing fourth in the overall voting? I do think! Even the Hebrew lines held a meaning for me even though I had no idea what they meant, with the second half of the song switching to English, I was brought up to speed! One of my firm Eurovision power ballads for sure, Israel had my 12 points! Israel had a winner for me! 
Post-Eurovision, 'Shiri Maimon' went on to have a succession of big music deals with two seasons as a judge on Israel's version of 'The X Factor!' Something told me that the bar had to be raised for Israel at the ESC, 'Maimon' had given that Middle Eastern/Eurasian nation some hope with her 2005 'Hasheket Shenish'ar' entry! A whole decade later Israel was ready to shake off any heartbreak, wanting to dance the night away, 'Nadav Guedj' represented as the 'Golden Boy!' Awash with 'suggestive puns', of course those Eurovision fans wanted him to show us 'Tel Aviv!' Adding a much needed 'Arabic' sound to the contest, the up-tempo nature of 'Golden Boy' reminded me why we need a country like Israel at the Eurovision Song Contest! Painting an 'Eastern Rivera' of delights and deliciousness, 'Nadav's' party song definitely had me looking at an Israeli break in the reborn capital of 'Tel Aviv!' I don't feel the need to repeat myself! Without a victory since 1998, would Israel break that as the 20 year mark neared? Israel's not your 'Toy!'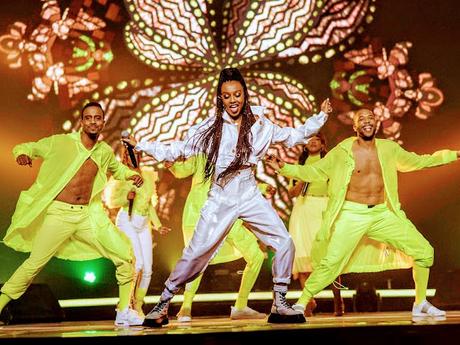 I had allowed life to take me away from watching the final of the Eurovision Song Contest in 2018, now I was the stupid boy! Who was this 'beautiful creature?' Honestly, 'Netta Barzilai' brought those electronically Israeli vibes, promoting that being a 'chicken boy' was never the mood! Dancing with her girls, 'Netta' told Europe that no man would ever treat her like their 'Toy!' Would this up-to-date and infectiously catchy anthem make up for Israel's 20 year absence since their last win? Standing strong with her banging beats, 'Netta Barzilai' broke that winners drought by taking the competition back to Israel for the first time since 'Dana International' had done in 1998/1999! Of course, I had my senses together when 2019 came around, I tuned into the final of the ESC in Tel Aviv to see 'Netta' reprise her role as Israel's first winner in 20 years! 'Dana International' made her 'Diva' comeback and 'Madonna' even performed during the interval! 2020 was about throw Israel a curveball but they'd style it out! 'Eden Alene' who? Ooh! 
Ethiopian-Jewish singer 'Eden Alene' had fully qualified to perform at the planned 2020 Eurovision Song Contest with her song, 'Feker Libi'. Miss Rona cancelled the whole competition within months, leaving Eden's Israeli entry just a dream but a forever reminder of their semi-final performance, which can be relived online! That formation for 2020 looked spicy with a highly melanated troupe of the official 'six people' who are permitted within the ESC's rules. 2021 welcomed back those artists who from 2020 wished to attend once again, as the rules set out, 'Eden Alene' returned to represent Israel with 'Set Me Free' in Rotterdam, The Netherlands. Her lyrics perfectly narrated about the last year having us 'restricted' and us wanting to be 'set free', the same up-beat energy was served by 'Alene' during that Eurovision 2021 comeback moment! I know that Israel will have their chance to become victorious once again, lets not leave it another 20 years though! With 'ISR' done, I sense a Serbian 'Song Celebration' next! תודה! 
Incredible Israel!
Desperately Seeking Adventure