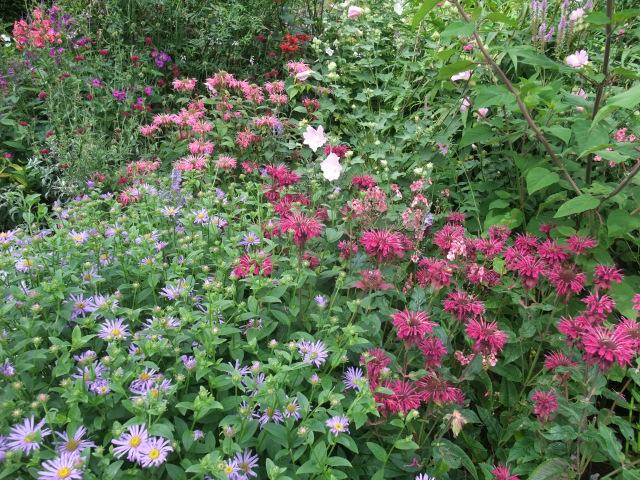 Stone House, Worcestershire
This post is written as part of the Grow Write Guild – this week the theme is Your Dream Garden
When I sat down to write about my dream garden I closed my eyes to try to bring an image to mind.  Weirdly, it all went a little Disneyish and the fantasy garden was a cartoon with the blue birds tweeting! This quickly turned into the garden of Sleeping Beauty with vines and thorns spreading rapidly – quick time to open the eyes!!  Obviously my deep sub-conscious is fretting about everything I need to do in the garden.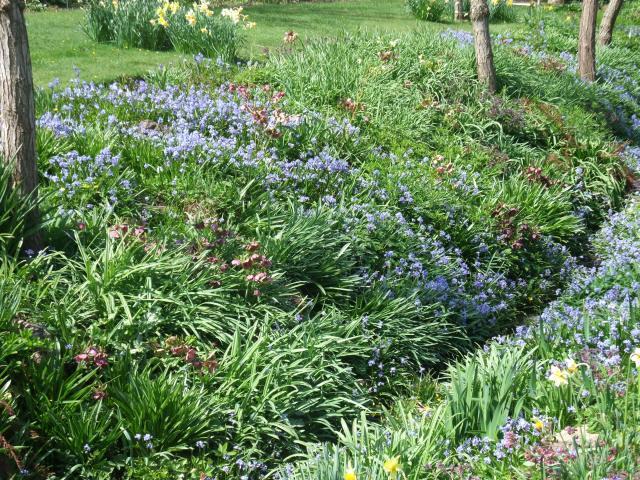 East Lambrook Manor, Somerset
Second attempt and this time I ended up in the hidden garden from The Secret Garden.  I remember this story from when I was young and I have always been fascinated by walled gardens and gardens that are overgrown.  They have a magical feel about them.  I remember when I was 7 or 8 I and a friend used to go off exploring in the summer to some woods near where I lived.  At the far side of the woods there was a big old manor house that was falling down but it was the garden we loved.  By this time there were no borders but I remember what I think were rhododendrons, azaleas and other exotic looking flowers; though at that age I had no idea what they were.  We used to pick the flowers and wear them in our hair on the walk home.  I also remember visiting Virginia Water, adjacent to Saville Garden a lot as a child and there were huge rhododendrons that you could go into the middle of.  Standing inside this huge majestic plants and looking up at the branches overhead is one of my few clear memories from that time. Interestingly my parents, being of a certain generation, always had immaculate gardens.  Lots of pristine lawn with neat borders running along the side, all very 1960s/70s and I wonder if my love of the wilder, exuberant garden is a direct reaction to this.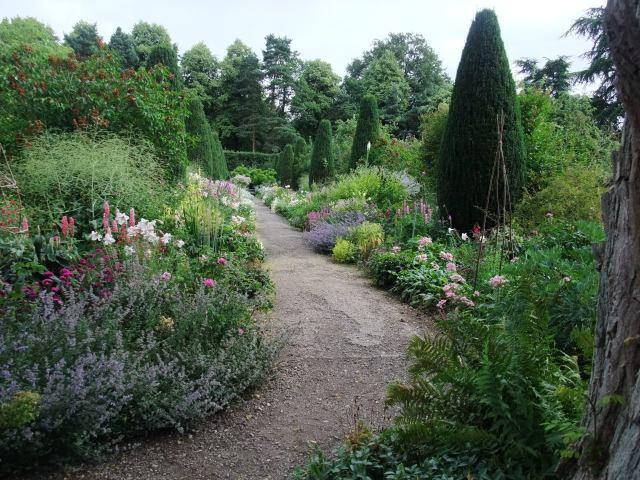 Hidcote Gardens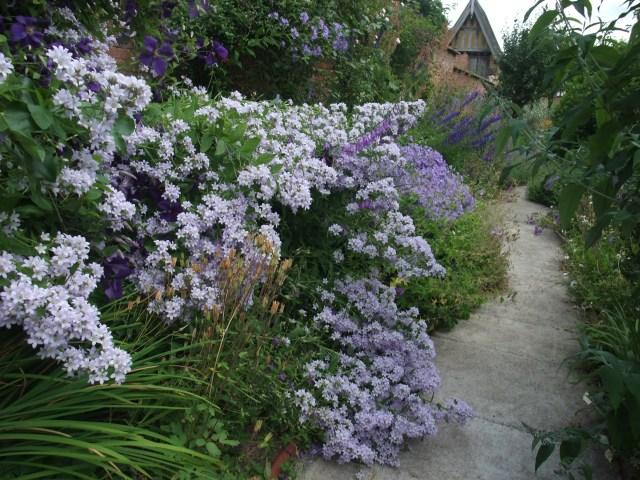 Bryans Ground, Herefordshire
So coming back to what my dream garden would be now.  Well it would have to be the archetypal English garden by which I mean lots of roses, delphiniums, peonies, iris etc.  A sort of Cottage Garden style planting but on steroids and with no veg.  I like gardens that celebrate the plants, where the plants are allowed to do their thing rather than being clipped and shaped and tied up all the time.  I like generous planting, billowing borders, plants spilling over paths.  I like the sense of enclosure a walled garden gives but I'm not so keen on garden rooms as I find them quite claustrophobic and I don't like it when they are themed such as white gardens.   I am a fan of William Robinson, Gertrude Jekyll, Carol Klein and Beth Chatto.  I believe strongly in right plant, right place and that you have to work with the conditions nature has given you.  My dream garden has to have an element of escapism, mystery and surprise so there would need to be a sense of journey, obscured views and maybe interesting garden ornaments.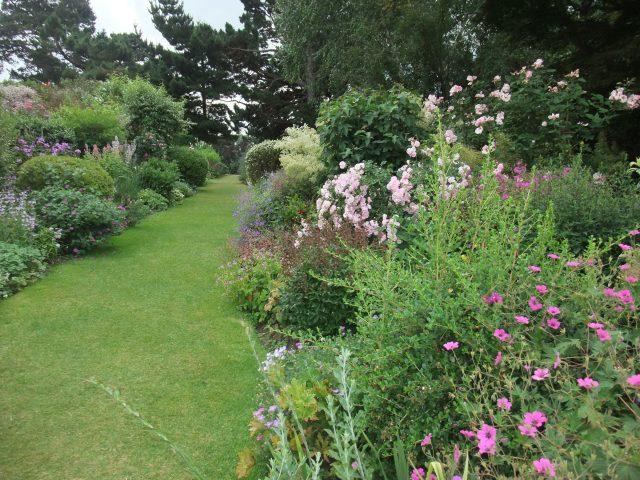 Kiftsgate, Cotswold
In conclusion the photographs included in this post represent my dream garden.  They have been taken at various gardens I have visited and are what I aspire to create in my own garden given time, patience and trial and error.