What my most luxurious dream closet would look like, 
in fashion and interior...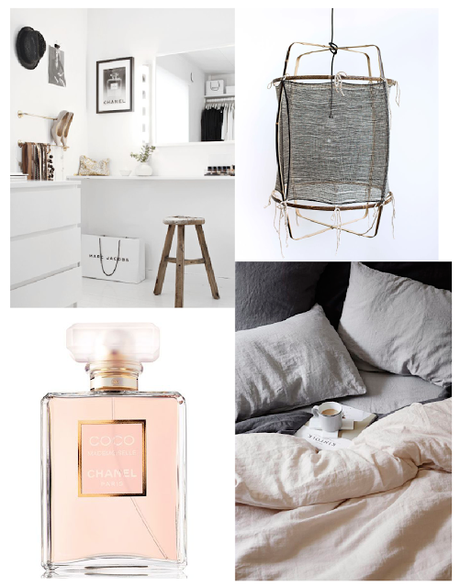 1
2
3
4
I would love having a huge and open closet where I can see all my cloths and complements
in one sight... Everything would be perfectly organized and beautifuly arranged...
I would love so much having a Mark Eden Schooley's Koushi pendant. 
Just love it in any part of the house!!!
In the morning, to start a day with joy...I like having a cup of coffee, reading
Kinfolk magazine.
.. or visiting
Compass
: a new real estate platform that helps people find the perfect apartment based on their interests and personality.
That's the perfect plan for Sunday morning!
And after, just as Marilyn, I would wear a few drops of
Chanel
...
and I am set to start a great day!