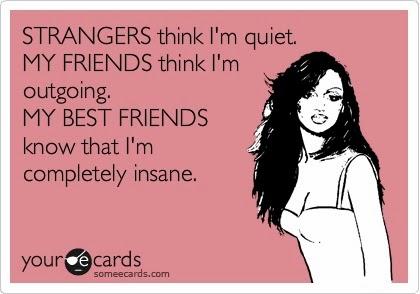 I love my friends.  I have some pretty amazing ones.  As I approached my 30s, I realized that not only was I really finding out who I was as a woman, but who my TRUE besties were.  These are my ride or die chicks.  The girls who I don't feel like I have to clean my house for; not because they don't deserve it, but because they love me no matter what!  They're the girls that will let me complain and gripe and whine, then remind me of what's truly important.  They're the ones that know my love language of coffee, make-up, and gym clothes.  Girls, I love you.  You've helped me become a better person every day.  For that, I am forever grateful.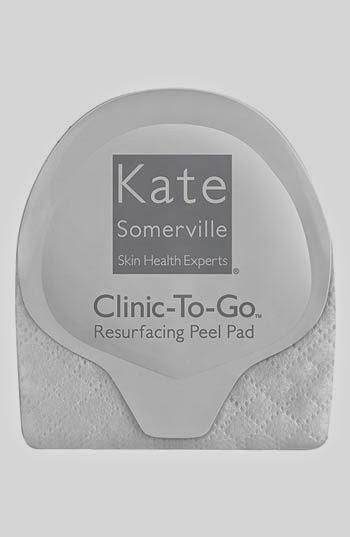 Now, all of that for this.  I was surprised with a couple little goodies this weekend and I'm excited to share them with you!  My skin is super important to me.  I was the girl who used eye cream when I was 19 despite the wrinkly sales lady telling me that I "didn't need it yet".  Isn't that the point, lady??  Anyway, I'm always up for trying new stuff, so I was stoked when Jess handed over some goodies.  She is a huge fan of Kate Somerville products.  I've heard her rave about the 'Clinic to Go' Resurfacing Peel Pads.  They're a little buffing pad that you peel open and slip on your fingers.  It distributes the product and lets you manually exfoliate all at the same time.  Genius.
I forgot to use it on Sunday, so after I washed my face last night, I tried it out.  It says to leave it on for 2 min, so it was perfect timing for brushing my teeth.  Spit, rinse, rinse.  My skin felt super smooth and had a great glow.  What's not to love there??  Jess also threw a little pot of the Quench Hydrating Mask for me to put on after.  I slathered it on and hit the sheets.  This morning I checked out my skin and it was totally soft and hydrated.  Awesome.  Two big thumbs up from this girl!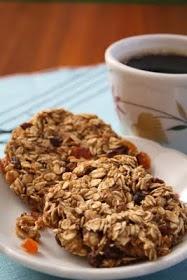 Tonight I'm making some brunch goodies for my Mom to Mom group at church.  I wanted to "April Fools" them and bring a vat of grilled chicken and steamed brown rice...but instead I'm opting for something a bit yummier.  I, of course, defaulted to Pinterest for some ideas.  My goal was to find something that was gluten free and possibly even vegan.  (There's a mom who has recently chosen to go vegan.)  My girls love cookies, who doesn't really...so a breakfast cookie sounded like a great idea.  Doesn't this recipe sound good?  I found it on Make or Die's blog. :)