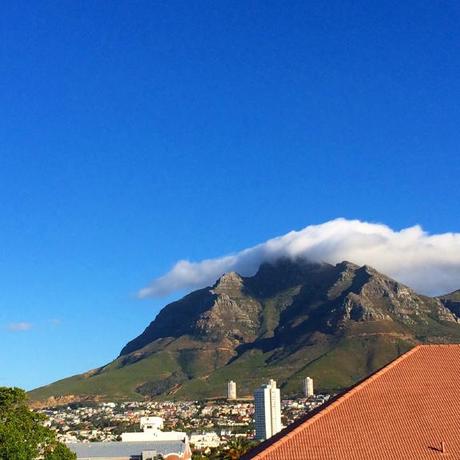 Cape Town was one of my favorite places on my Africa trip. I only spent 3 days there but wish I stayed longer. Everything everyone said about Cape Town is true: the natural beauty and the landscape is incredibly beautiful, the people are laid back and friendly, the food is superb, and the city has a cool, relaxed vibe.
We stayed in a terrific boutique hotel, the Cape Milner, in a convenient neighborhood, walking distance to some good restaurants and shops. We had a large suite on the top floor with a balcony and a birds eye view of Table Mountain (photo above). The décor of the hotel is reminiscent of 1960s Miami Beach with cool, colorful mind-century furniture. The hotel had a nifty pool area and I relaxed on a chaise after touring all day.
We took a full day private tour of Cape Peninsula/Cape Point, courtesy of www.Getyourguide.com and explored the magnificent coastline of Cape Town on a perfect summer sunny day with the temperature at 75 degrees Fahrenheit. Our guide, Waheeb, was a young native South African in his late 20s, and a more informal guide much like myself, sharing about history, local customs and lifestyle, way of life, and current events.
We drove along Chapman's Peak Drive and discovered that the coastline was on the Atlantic and Indian Oceans and saw the scenic seaside and mountain towns Camps Bay, Sea Point, Clifton, Maiden's Cove, and Hout Bay. The Cape of Good Hope Nature Reserve is the most southwestern point of the African continent and we stopped for a pleasant lunch at a restaurant that had astonishing views of the rugged beach and towering cliffs of False Bay.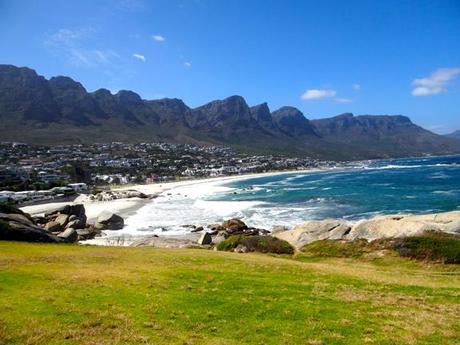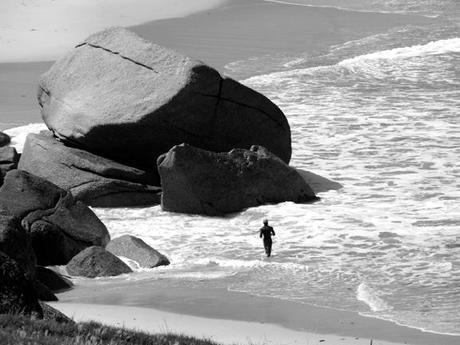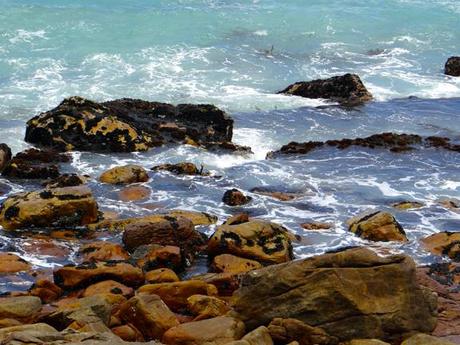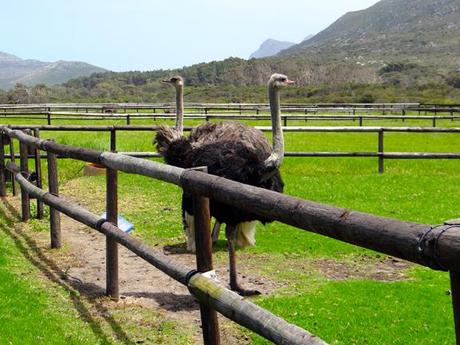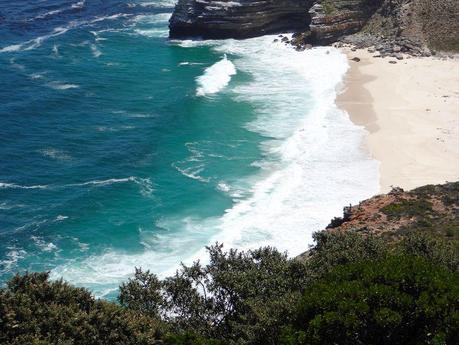 Next up was the Penguin Colony at Boulder's Beach and it was so odd but fascinating to see penguins milling about in T-shirt and shorts weather instead of ice and snow. The last stop, which was a five-minute drive from our hotel, was Table Mountain, a two-mile wide and 3500 ft. high mountain range. I took the steep, scary cable car to the top (My friend didn't join me because she gets motion sickness. Good thing she didn't, she would have been rushed to the emergency room if she had). I was on top of the world and it felt great seeing all of Cape Town below.
On Saturday we went The Old Biscuit Mill in the trendy, rough- hewn neighborhood of Woodstock. The converted mill is a marketplace on Saturday mornings to mid afternoon, with a flea market for hand made/handcrafted wares and a food market.  We joined in with the hipsters and bought some locally made clothing and jewelry and I found some unique Christmas gifts for Vincent including a paperback copy of John Lennon and Yoko Ono's letters from the 60s and 70s from a vintage shop.
One of the things I liked most about Cape Town was the creative multi-ethnic cuisine and the amazing inexpensive prices for such high quality food and service. We went for lunch in the Old Biscuit Mill at The Pot Luck Club, a more informal and casual spinoff of the top rated restaurant in Cape Town, The Test Kitchen. (I tried getting a reservation, but you have to book at least 4 months in advance). The restaurant was on the top floor with great, unobstructed views and had a cheerful, funky décor of wood, steel, and African inspired prints. The Pot Luck Club is known for its small plates and my friend and I each had three or four. Our favorite dish was the batter-fried fish, which was wrapped in paper (we ordered another one straight away) and the oddest dish was Sake compressed watermelon with grapefruit sorbet and Campari jelly. The price for all the plates and a drink was less than $25 per person including the tip. A similar quality meal in Paris or New York would have easily been two or three times the price.
Next week I will share about one of my absolute favorite photo ops I have ever had.
Cape Milner Hotel
2a Milner Road
Tamboerskloof
Cape Town
http://capemilner.com
Click here for info about Get Your Guide Cape Peninsula/Cape Point Tour
Pot Luck Club
373-375 Albert Road
Woodstock
Cape Town
http://thepotluckclub.co.za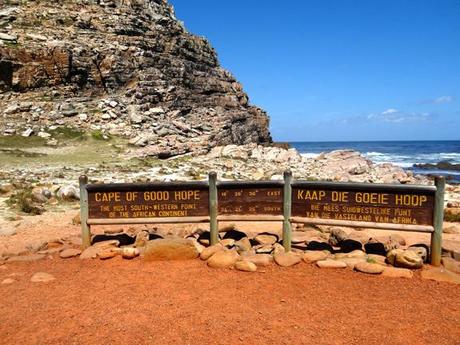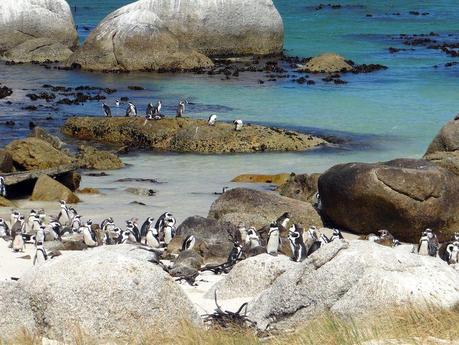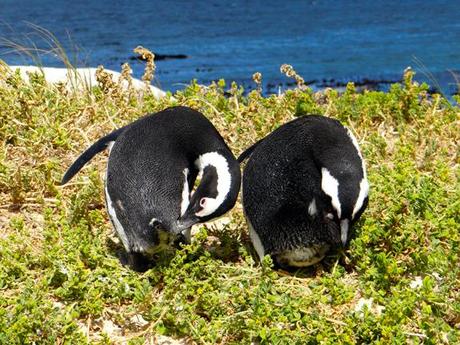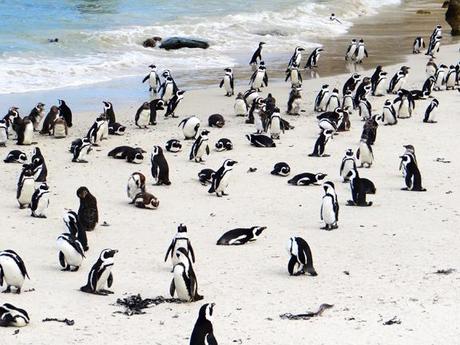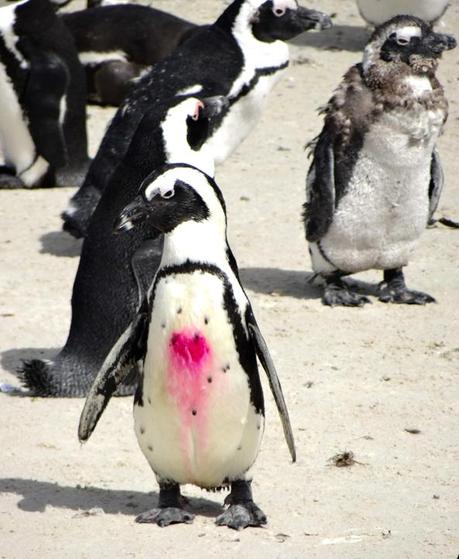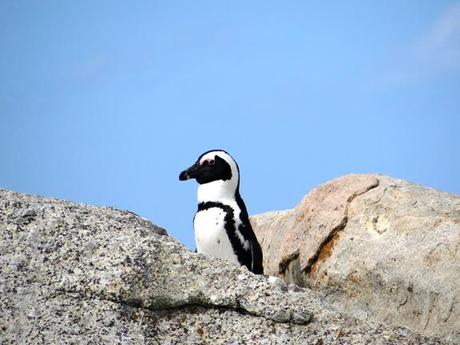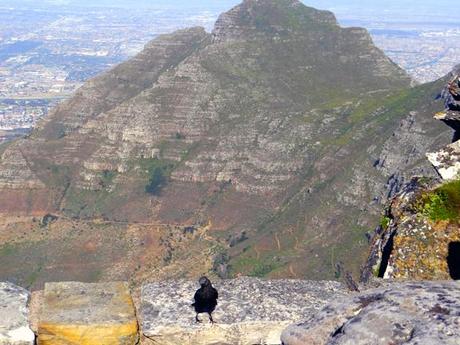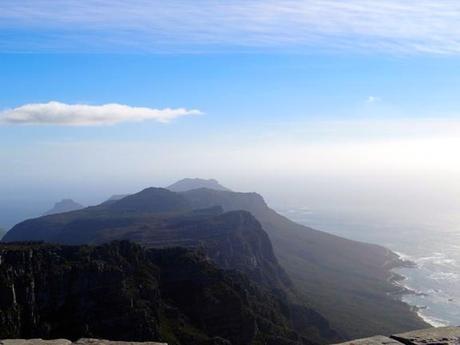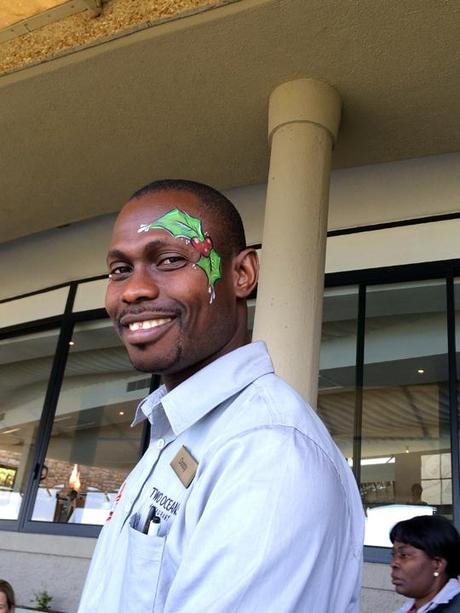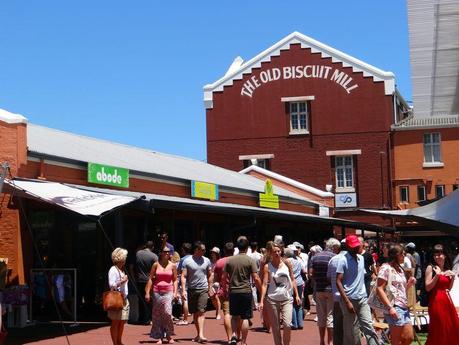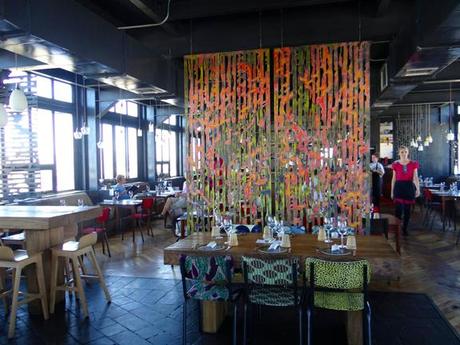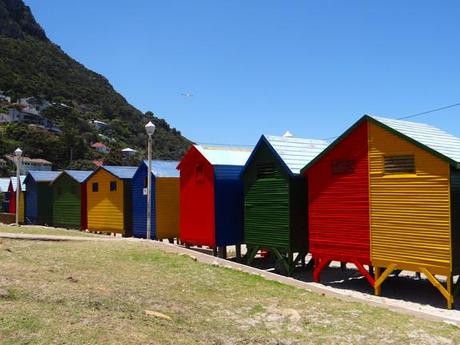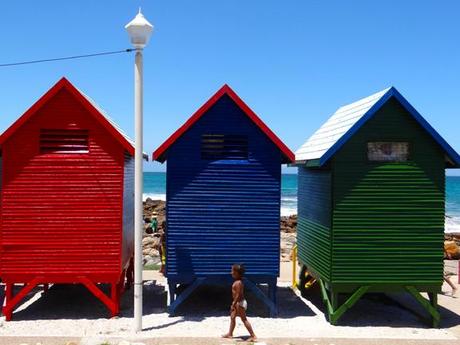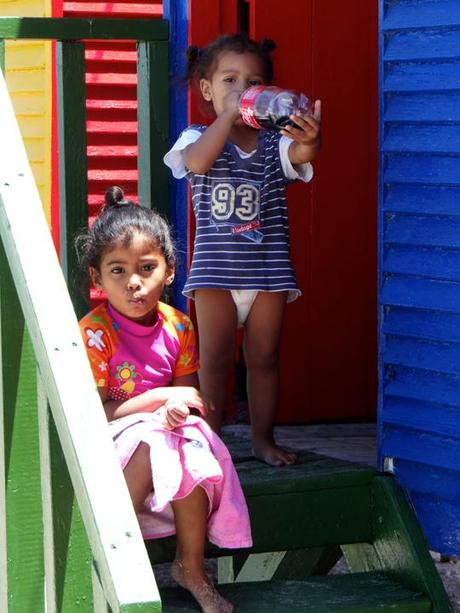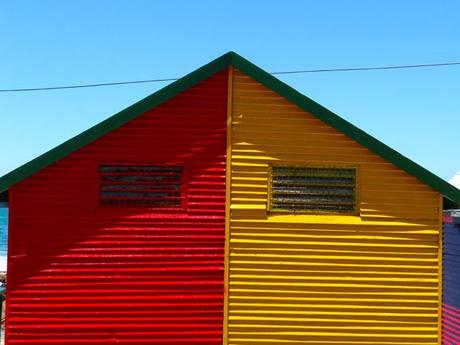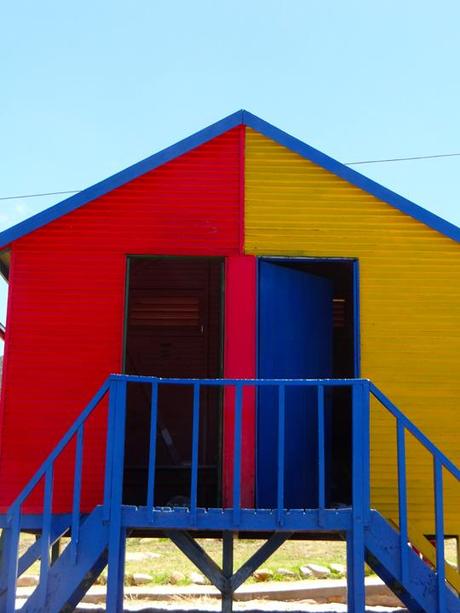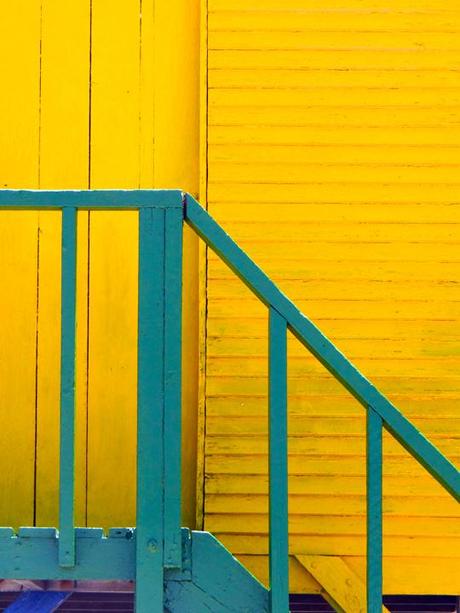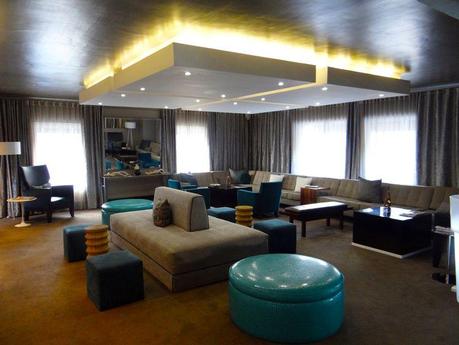 Lobby of Cape Milner Hotel
Eye Prefer Paris has been nominated as a Top 100 International Exchange and Experience Blog by http://www.lexiophiles.com
Click on the box below & scroll down the list to I Prefer Paris & vote for me.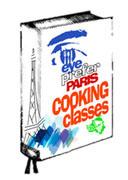 New! Eye Prefer Paris Cooking Classes
I am happy to announce the launch of Eye Prefer Paris Cooking Classes. Come take an ethnic culinary journey with me and chef and caterer Charlotte Puckette, co-author of the bestseller The Ethnic Paris Cookbook (with Olivia Kiang-Snaije). First we will shop at a Paris green-market for the freshest ingredients and then return to Charlotte's professional kitchen near the Eiffel Tower to cook a three-course lunch. After, we will indulge in the delicious feast we prepared along with hand-selected wines.
Cost: 195 euros per person (about $240)
Time: 9:30AM- 2PM (approximately 4 1/2 hours)
Location: We will meet by a metro station close to the market
Class days: Tuesday,Wednesday, Thursday,Friday, Saturday, and Sunday
Minimum of 2 students, maximum 6 students.
Click here to sign up for the next class or for more info.
 

I am pleased as punch to announce the launch of Eye Prefer Paris Tours, which are 3-hour walking tours I will personally be leading. The Eye Prefer Paris Tour includes many of the places I have written about such as small museums & galleries, restaurants, cafes & food markets, secret addresses, fashion & home boutiques, parks, and much more.
Tours start at 225 euros for up to 3 people, and 75 euros for each additional person. I look forward to meeting you on my tours and it will be my pleasure and delight to show you my insiders Paris.
 Check it out at www.eyepreferparistours.com 
Click here to watch a video of our famous Marais tour